UFC 217: Michael Bisping Explains Why Upcoming Fight Could Be His Last
UFC 217: Michael Bisping Explains Why Upcoming Fight Could Be His Last
UFC middleweight champion Michael Bisping shares insight to his motivations ahead of UFC 217 fight against Georges St-Pierre.
Oct 26, 2017
by Duane Finley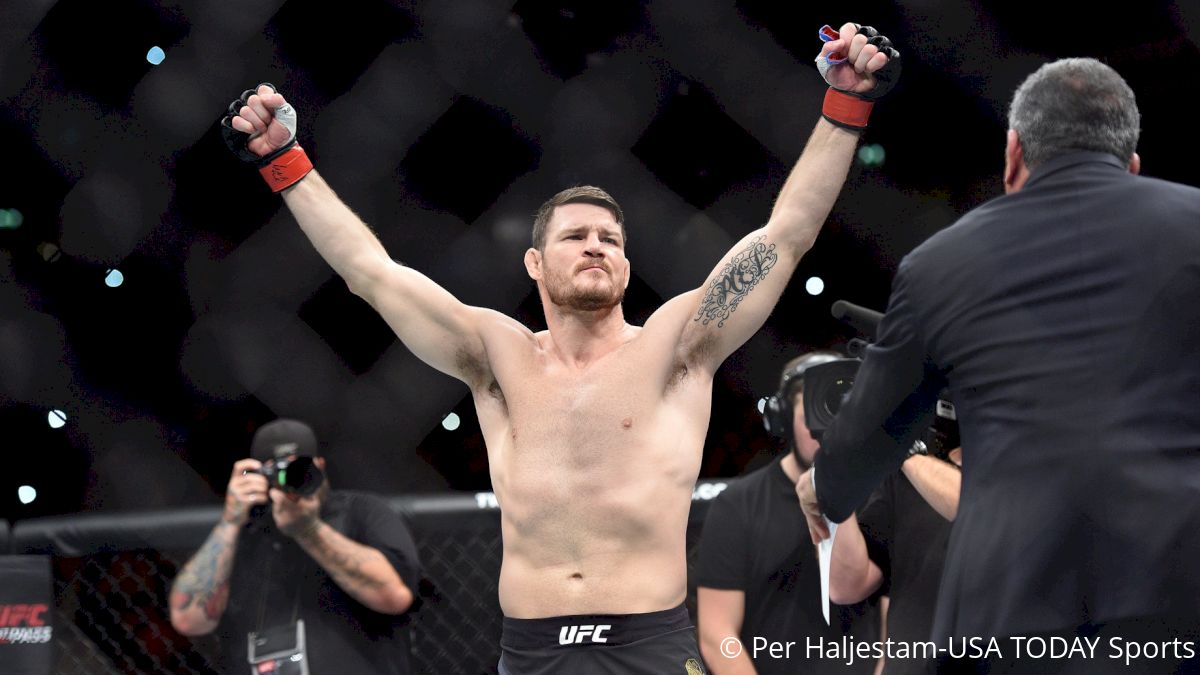 Michael Bisping has never been one to pull punches or bite his tongue.
The hard-charging UFC middleweight champion is seemingly wired for conflict, and is as straightforward as can be found in the fight game. Yet, while Bisping's reputation for being one of the best trash talkers in mixed martial arts is well earned, his blue collar roots also allow him to get down to the real whenever he sees fit.
And with the biggest fight of his storied career quickly approaching at UFC 217 at Madison Square Garden, "The Count" is looking at the overall journey rather than the next destination. On Nov. 4 the reigning middleweight titleholder will step into the Octagon to face former welterweight king, and pound-for-pound great Georges St-PIerre in a bout that could have a tremendous impact on his legacy.
Bisping already holds the mantle for being the winningest fighter in UFC history, but a victory over St-Pierre would put the brash Englishman in truly rare territory.
In a recent interview with Vice Sports, Bisping addressed his legacy, motivations and why the next fight against St-Pierre could be his last.
The Reason He Fights
"I'm a father of three and I love my children more than anything. I do this to look after them and that's why I do it. I've had so many fights it's just another day at the office. It's just another fight...another name. I couldn't care less if it's Georges St-Pierre or Yoel Romero. I'm gonna go in there and earn some good money. I'm going to put that in the bank and secure some future.
"I do care and I will train and apply myself, but honestly...I couldn't give a f*ck."
Hard work Beats Talent When Talent Doesn't Work Hard
"I've never taken performance enhancing drugs, which seems to be a problem in this sport. I'm a clean fighter. I'm a working class guy and I've always worked my ass off. I'm not here through talent. I don't have a lot of talent. [The UFC middleweight title] was achieved through hard work and determination, taking a lot of setbacks, losing three No. 1 contender matchups.
"To get to the point of a No. 1 contender fight is very hard, and when people lose that's it. You never hear from them again. I got there three times and I lost all three of them. Granted, it was against guys who were all on steroids, but whatever. I still lost to them. But I never said never.
"I kept rebuilding myself and working my way back up. I wouldn't be denied and here we are now. I think that's my legacy. If you have a dream and you chase it and work hard enough then you can achieve it. Sounds a little bit cheesy but there you go.
One More For the Road
"When you come out of retirement after being a dominant champion you still have clout. You're still Georges St-Pierre. He can still call the shots and he jumped the line a little bit. Georges is a very good grappler with good wrestling and jiu-jitsu. Georges has many solid attributes. I have a lot of positives to say about Georges and his style in this fight he'll look to take me down. He's not going to look to stand and trade strikes with me on the feet. He's not going to do that.
"Who knows? Maybe this is going to be my last one. I'll see how I feel after it. I'm 38 years old and I have a lot of stuff going on outside the Octagon. I love doing this but you can't do it forever. I've beaten Dan Henderson. I've beaten Anderson Silva. To add Georges St-Pierre to that list...they are three of the greatest UFC fighters of all time so yeah...I would be very proud of that."