Cody Garbrandt: 'TJ Dillashaw Was Never A Real Champion'
Cody Garbrandt: 'TJ Dillashaw Was Never A Real Champion'
UFC bantamweight champion Cody Garbrandt plans to put a stamp on his rivalry with TJ Dillashaw at UFC 217.
Oct 25, 2017
by Duane Finley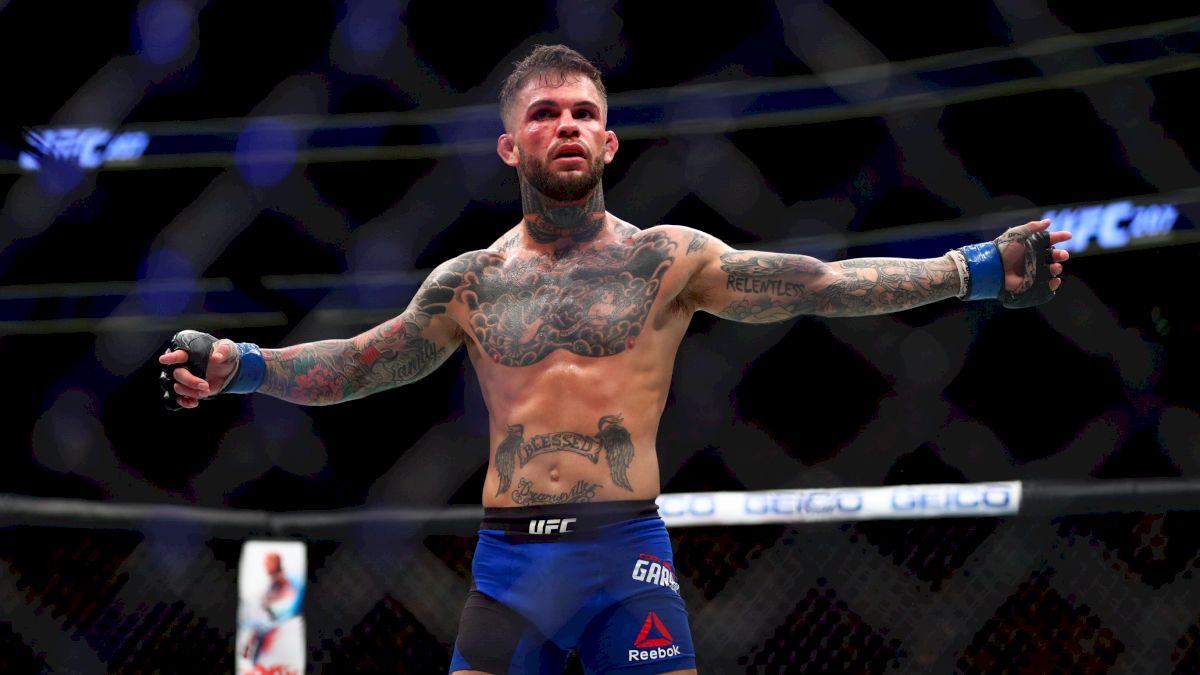 By Damon Martin
Cody Garbrandt rarely pulls punches when it comes to his former teammate and upcoming opponent TJ Dillashaw, and that includes discrediting him for his title reign in the UFC.
In the lead-up to their Nov. 4 fight at UFC 217 in New York City, Dillashaw has remarked several times how he's anxious to recover the belt he lost in a close split decision to Dominick Cruz at the start of 2016.
To hear Garbrandt tell it, however, Dillashaw never had the real belt in the first place because he only defeated the "interim" champion Renan Barao.
Meanwhile, Garbrandt handed Cruz his first loss in nearly a decade when he won the bantamweight title last December at UFC 207. In Garbrandt's mind, that makes him the first undisputed bantamweight champion in the UFC since Cruz showed up with the title after the WEC was folded into the promotion back in 2010.
"[TJ] had his time to be the interim champion. He walked around with a fake belt. He was never a real champion," Garbrandt told FloCombat in an exclusive interview. "He never won a real world [championship]. The guy's a loser and he wants to sit there and say that he won the fight with Dominick Cruz. No he didn't.
"Maybe it was a close fight, but he didn't win the fight. He's delusional. He's had a silver spoon in his mouth so he feels entitled to everything in his life."
Aside from critiquing Dillashaw's championship credentials, Garbrandt is also quick to point out the stark contrast in the way they each fought against Cruz with the title on the line.
While Dillashaw battled back and forth before ultimately losing a razor-thin decision, Garbrandt says he had no such struggles in beating Cruz via unanimous decision.
"I went out there and had Dominick Cruz swinging at air, lost in there, not knowing what was going on, dropping him — dropping him more times than he's ever been dropped — taking him down," Garbrandt said about his fight with Cruz. "[Cruz] was 0-7 in takedowns with me. He took TJ down four different times. You can say what it is.
"I'm hitting my stride. I'm more confident, more experienced than a lot of people give me credit for. A lot of people gave me credit after the Cruz fight, but I knew all along that I had those bigger fights or the more skilled or dangerous fighters if you want to call them in front of me. I only rise to the occasion. So TJ... bring out the best in me because it's going to be a level that you're not going to be able to rise to. He's hit his peak."
For all the bad blood that's been simmering between Garbrandt and Dillashaw leading into their fight at Madison Square Garden, the Ohio native is ready to close the book on their rivalry with an emphatic performance that will leave no doubt who is the best bantamweight in the sport.
"Like I said, the kid was born with a silver spoon so he feels like he's entitled," Garbrandt added. "Look at his fight with Cruz. He got taken down and couldn't get up so he looked at John McCarthy and said he was greased. He just looks for every little excuse when something happens. He feels entitled to everything.
"I feel like he'll still be crying and bitching for a rematch if it's close so that's why I've got to go out there and just knock him out and I'm going to. I'll end that chapter and move on."