Georges St-Pierre Continues To Deny Interest In Conor McGregor Fight
Georges St-Pierre Continues To Deny Interest In Conor McGregor Fight
Returning UFC star Georges St-Pierre once again shoots down the rumor he will look for a potential super fight with Conor McGregor.
Oct 24, 2017
by Duane Finley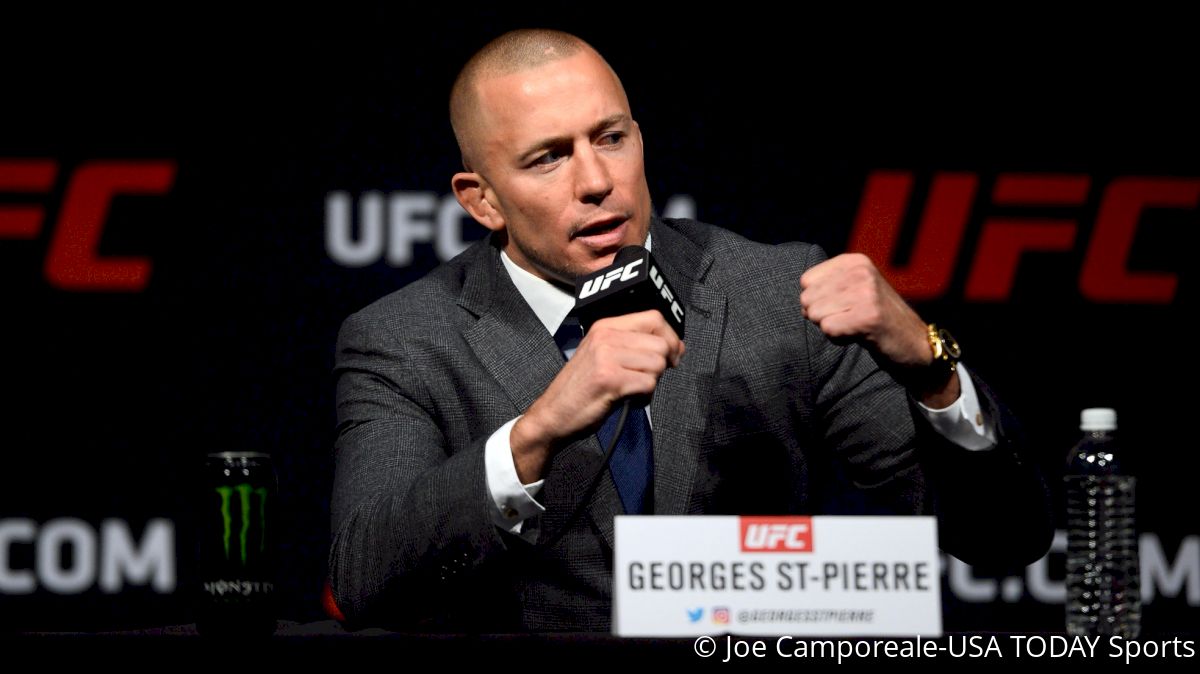 Georges St-Pierre is set to make his long-awaited return to action against Michael Bisping at UFC 217 on Nov. 4 in New York City.
It's been a four-year layoff for the former welterweight king, and being out of a mixed martial arts for that long of time would set any fighter against an uphill battle. Furthermore, with GSP making his comeback up a weight class and against one of the most durable fighters in UFC history in Bisping, the Canadian superstar has plenty to focus on ahead of next weekend's middleweight title fight.
And with that, one element that is not on St-Pierre's radar is a potential future matchup with Conor McGregor.
There has been a lot of speculation in the lead-up to the UFC's return to Madison Square Garden as to what St-Pierre will do next should his return be a triumphant one against the current middleweight champion. A collection of fighters including welterweight titleholder Tyron Woodley have chimed in wanting the next shot at St-Pierre, but rumors have persisted "Rush" will jump into a superfight with the "Notorious" one.
St-Pierre has thus far denied reports he'll angle for a fight with McGregor, and the Tristar representative shot down that notion once more in a recent interview with Sports Illustrated.
When asked whether or not he'd be interested in facing McGregor, the Montreal native doubled down on having zero interest in facing the Irish superstar. St-Pierre gave the SBG Ireland leader plenty of respect for the impact he's made in the fight game, but insisted Bisping, and their ensuing tilt are his only points of focus.
"I don't look to set up a fight with Conor," St-Pierre said. "I'm happy for Conor. He made a lot of money and I think he deserved it. He raised the bar for everybody. He's the most charismatic guy in MMA right now, the one who sells the most. I am happy for him. Everything he did, he deserve[s] [it], he work[s] hard for it.
"I'm focusing on Michael Bisping. We're in different weight class[es]. I'm focusing on Michael Bisping, one step at a time, and you never know what's going to happen in MMA, you know? I'm not afraid of nobody. I'm very confident in my skill and what I can bring [to] the table, but at the same time, I focus on one step at a time... what is ahead of me. I made the mistake in the past of overthinking stuff, and when you do that, things [don't] happen the way you want and you waste energy, I think."