Darren Till Drubs Donald Cerrone, Calls Out Mike Perry
Darren Till Drubs Donald Cerrone, Calls Out Mike Perry
Surging welterweight Darren Till picked up the biggest victory of his career with a TKO over Donald Cerrone.
Oct 21, 2017
by Duane Finley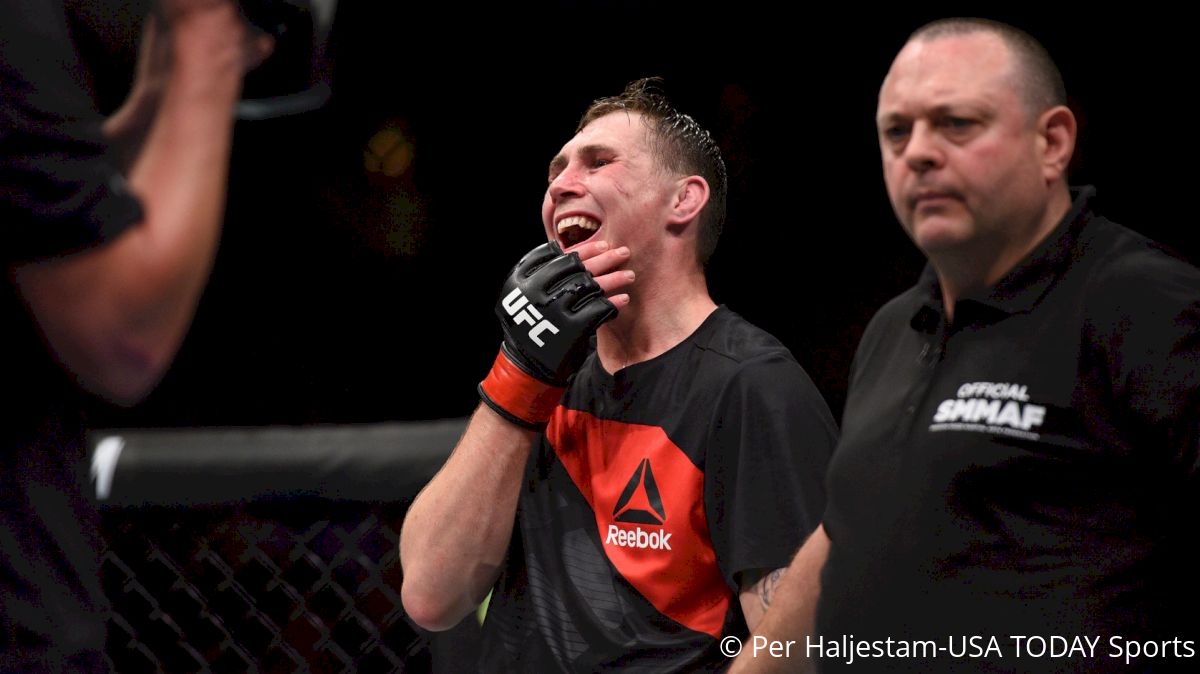 Darren Till scored the biggest victory of his career at UFC Fight NIght 118.
The up-and-coming powerhouse rocked and smashed out a promotional staple in Donald Cerrone in the main event from Gdansk, Poland. Coming into the bout, Cerrone publicly slept on Till's skill set and put away power, and that's precisely what the 24-year-old Englishman put on the normally hard-charging veteran.
Till put Cerrone on the defensive with some heavy pressure and toward the end of the round, the Jackson/Winkeljohn representative flat out had no answer. Till pinged Cerrone with a big shot that stunned and wobbled him, then put "Cowboy" away with a flurry against the cage.
Darren Till is a bad, bad man. #UFCGdansk pic.twitter.com/qgT7OFwF2T

— Josh Sánchez (@jnsanchez) October 21, 2017
It was a dynamic performance for Till and one that will garner him a larger name in his next showing for sure. Then again, perhaps Till is only looking for another good scrap at the current time, which makes his post-fight call out of Mike Perry make all the more sense.
Any way it's measured, Till stole the show with an impressive performance against a tough fighter.