Donald Cerrone Fought Robbie Lawler With Serious Injury
Donald Cerrone Fought Robbie Lawler With Serious Injury
Perennial UFC title contender Donald Cerrone squared off with Robbie Lawler despite having a torn groin according to his doctor.
Oct 18, 2017
by Duane Finley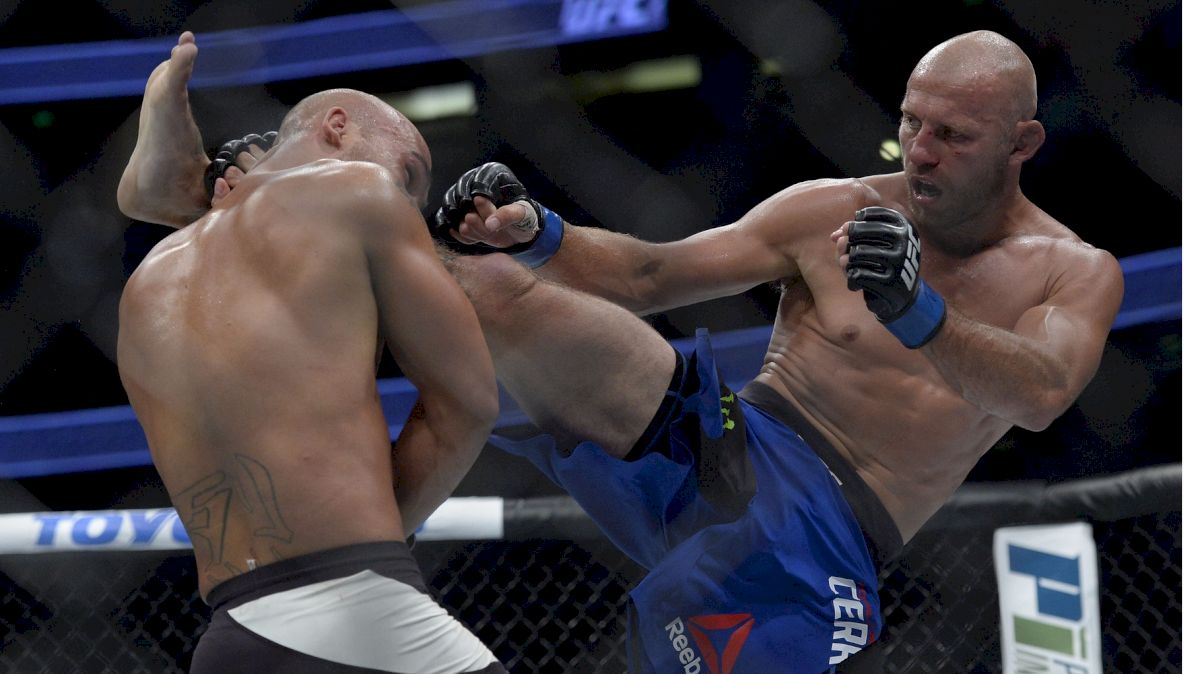 Donald Cerrone is as tough as you'll find in the fight game. Mr. "Anytime, Anyplace, Anywhere" simply loves to scrap, and there haven't been many successful opponents standing between him and a payday.
That said, just how tough is the hard-charging "Cowboy" from Jackson/Winkeljohn? Tough enough to fight former welterweight champion Robbie Lawler in a three-round war with a torn groin. That tough.
In a recent Reddit AMA with J/W in-house physician Dr. Beau Hightower, the man who tends to all the bumps and bruises in the storied Albuquerque, NM, camp was asked about the worst injury he ever saw a fighter compete with in the cage. His answer started simple by naming Cerrone, but then Hightower got into crazy details that make it a wonder the savvy veteran was able to go toe-to-toe with Lawler from bell to bell at UFC 214 in July.
Cerrone would go on to lose the unanimous decision to Lawler, which made it back-to-back missteps for the perennial contender. In order to get back on track he'll need to find victory in his next go and that will come against Darren Till this weekend at UFC Fight Night 118 in Gadnsk, Poland.