Tyron Woodley Wants To Face Winner Of Georges St-Pierre vs. Michael Bisping
Tyron Woodley Wants To Face Winner Of Georges St-Pierre vs. Michael Bisping
UFC welterweight champion Tyron Woodley wants to face the winner of Georges St-Pierre and Michael Bisping in 2018.
Oct 16, 2017
by FloCombat Staff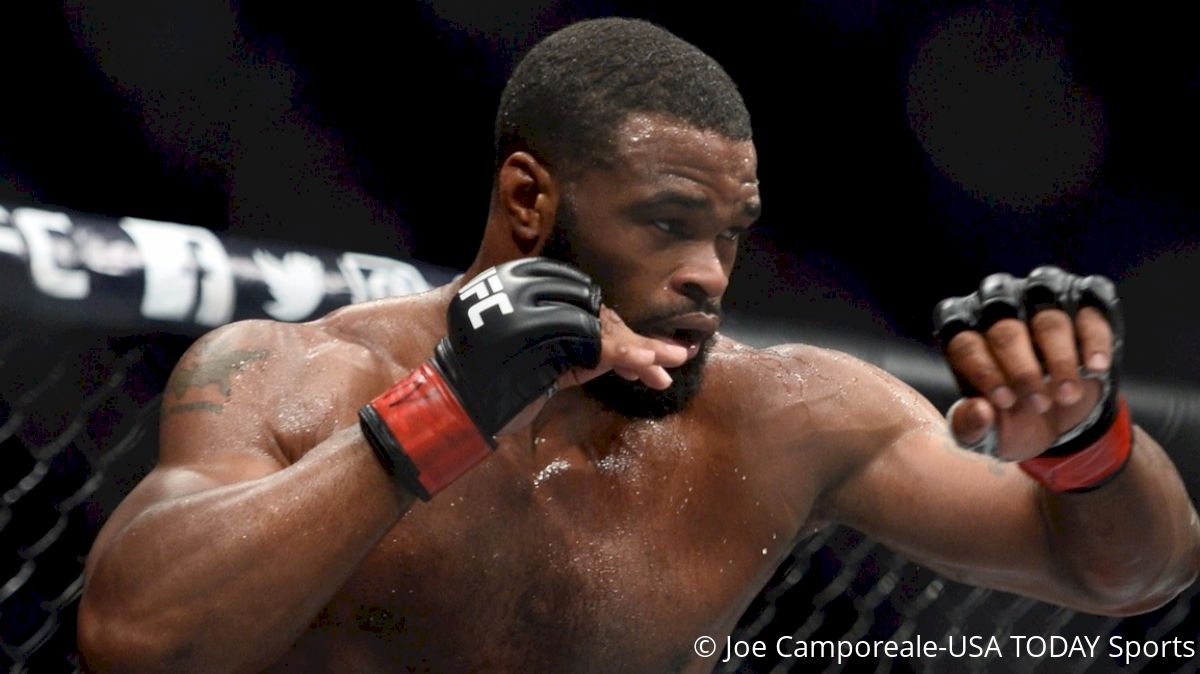 Tyron Woodley stays on his grind at all times.
The UFC welterweight king not only defended his title three times during the first year of his reign but also kept his finger on the pulse of the biggest fights available where money is concerned. The former wrestling standout turned elite mixed martial artist has never shied away from seeking out lucrative paydays, and that's exactly what the 170-pound champion is aiming for his next go inside the Octagon.
During a recent episode of
"The Morning Wood"
podcast, Woodley put a target on the upcoming bout between middleweight champion Michael Bisping and former welterweight king Georges St-Pierre at UFC 217. The showdown is set for Nov. 4 at the historic Madison Square Garden in New York City and will mark the end of a four-year hiatus from competition for St-Pierre.
And while the bout will be a competition for the middleweight strap, Woodley believes St-Pierre's decision to return at a heavier weight class goes to show just how much the legendary Canadian wanted no part of facing him inside the cage.
"They don't want them problems, man," Woodley said. "He had a chance to fight me and he said no. Georges has been away for three years, almost four. By the time he gets in there, it's gonna be just a few days shy of four years so the sport has caught up. Whatever advantage he had, whatever degree of separation he created by being such a great martial artist, people have played catchup.
"I think I've surpassed him. He was a person I looked up to but skill for skill, mindset, explosion, power, wrestling ability, timing, strategy, all those things. I feel like I've surpassed Georges, and that's why I want to go out there to fight him and prove it."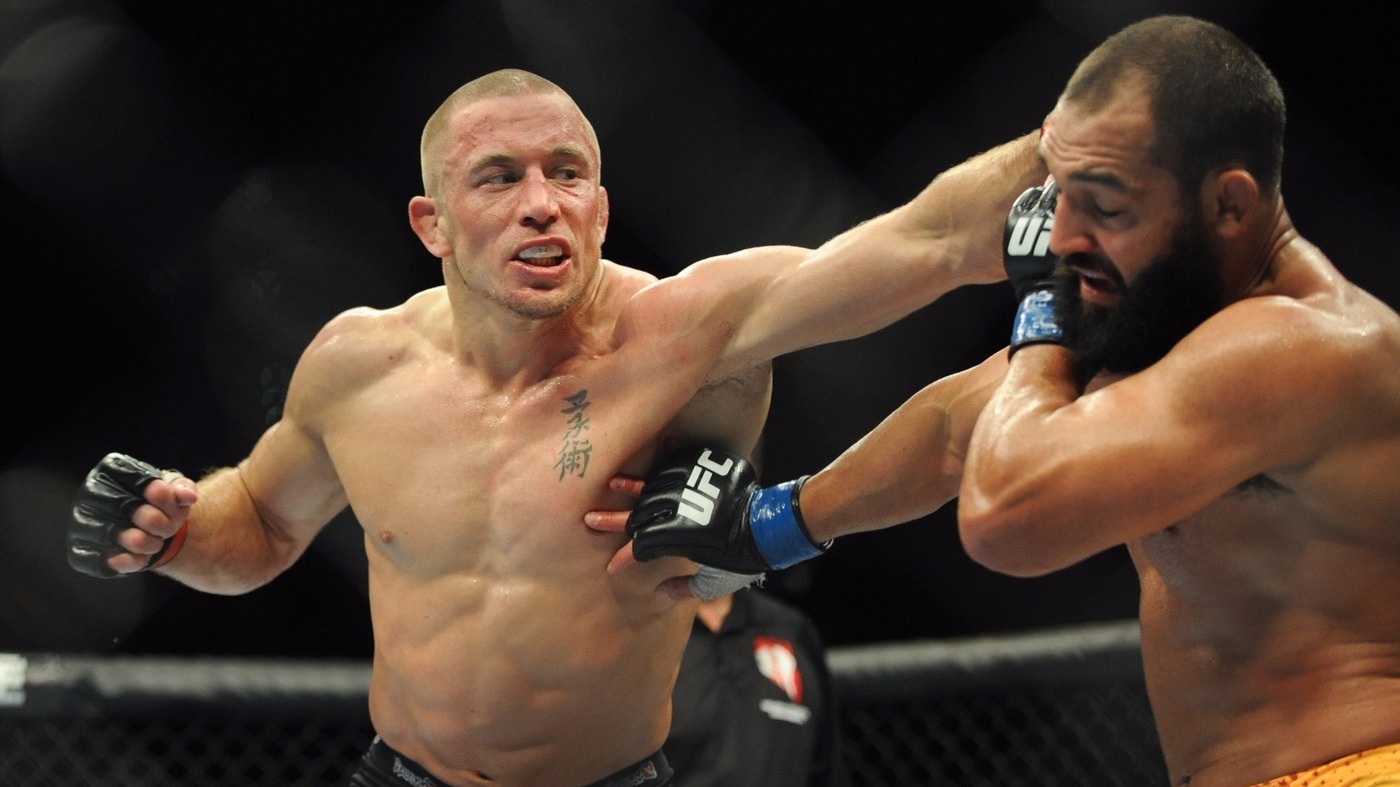 Photo Credit: © Stephen R. Sylvanie
Although Woodley has a point to prove with facing St-Pierre under the bright lights, he's extending the same invitation to Bisping should "The Count' emerge victorious in New York City. By and large the Missouri native believes he's cleaned out the contender's tier of his own division, and a clash of champions would allow the proper amount of time for a new batch of potential title challengers to emerge.
There has also been rumors floating around St-Pierre would extend a challenge to Irish superstar Conor McGregor with a win at UFC 217, but Woodley isn't feeling that move in the slightest.
"No, that's a disrespect to me," Woodley said. "[St-Pierre] probably [will call out McGregor], but he's gonna have to be honest with the fans and say, 'I'm here for money.' And that's OK. There's no shame in that. Just know I'm gonna call him out on that. Win, lose, or draw, I'm gonna want to fight the winner of that fight, Bisping or Georges. Then I'm going to want to come back and see all this fresh new talent in the welterweight division, and I'm gonna want to show them a lesson too."
Despite Woodley's insistence on fighting the winner of GSP vs. Bisping in 2018, the UFC appears to have other plans. President Dana White recently declared the winner of the upcoming tilt between Robbie Lawler and Rafael dos Anjos on Dec. 16 in Winnipeg, Canada, would get the next shot at welterweight gold. It's no secret Woodley and White haven't always seen eye to eye on issues, and the announcement of the potential matchup could be the early stages of the promotion attempting to force Woodley's hand in the direction of its choosing.