Cody Garbrandt: TJ Dillashaw Was A Cancer That Had To Be Cut Out
Cody Garbrandt: TJ Dillashaw Was A Cancer That Had To Be Cut Out
UFC bantamweight champion Cody Garbrandt details his motivation to face rival TJ Dillashaw at UFC 217.
Oct 14, 2017
by FloCombat Staff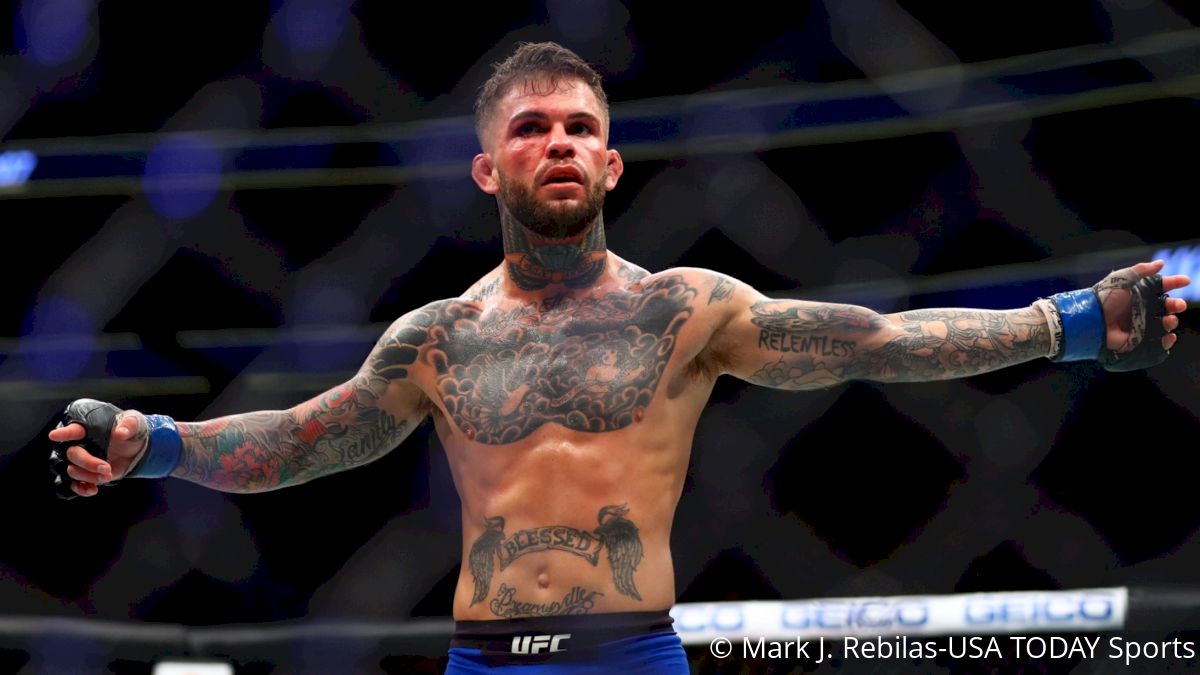 By Damon Martin
There are numerous storylines surrounding the UFC 217 co-main event between Cody Garbrandt and T.J. Dillashaw.
For Garbrandt, this will serve as his first title defense after he knocked off the longest reigning bantamweight champion in UFC and WEC history with a dominant victory over Dominick Cruz last year at UFC 207. Gabrandt's victory over Cruz was a career defining moment and one that kicked a growing buzz into a frenzy for the hard-hitting Ohio native. That said, an unfortunate back injury kept Garbrandt sidelined for a big part of 2017, and he's anxious to regain the momentum he had after winning the title last year.
Meanwhile, Dillashaw is attempting to get back to the top of the mountain where he once reigned as champion. He lost a heartbreaking decision to Cruz at the start of 2016, but never got the chance to avenge that fight as the idea of an immediate rematch gave way to Garbrandt's rise. Nevertheless, Dillashaw has climbed back to the top of the contender's list as he attempts to regain the title he never felt he lost in the first place.
Related: TJ Dillashaw Looks To Stamp Rivalry, Turn Page At UFC 217
Although both narratives are to crucial to the story, nothing will overshadow the simmering bad blood between Garbrandt and Dillashaw as former training partners, who both came up as part of Team Alpha Male in Sacramento.
By now the story of Dillashaw's exit from the gym is part of mixed martial arts lore.
[instagram url="https://www.instagram.com/p/BaFxr1_AaOD/?hl=en&taken-by=cody_nolove" hide_caption="0"]
Following the exit of head coach Duane "Bang" Ludwig to start his own gym in Colorado, Dillashaw began training more and more with him rather than his teammates at Ultimate Fitness. Then MusclePharm -- a supplement company with deep pockets -- offered Dillashaw a monthly stipend to move to Colorado full time and anchor their new facility in Denver.
With that, Dillashaw was out the door but the friction with Team Alpha Male has festered ever since including numerous altercations between the two sides during season 25 of "The Ultimate Fighter" where he went up against Garbrandt as opposing coaches.
For all the drama that surrounded Dillashaw's exit from the gym, Garbrandt says Team Alpha Male has thrived since he departed because truth be told the former bantamweight champion wasn't much of a teammate to begin with.
[instagram url="https://www.instagram.com/p/BYCYsypgyXK/?hl=en&taken-by=cody_nolove" hide_caption="0"]
"Sometimes there's negativity and there are cancers that are surrounding anything in your life, you've got to cut that out. That's what we did," Garbrand told FloCombat in an exclusive interview ahead of UFC 217. "TJ left and we cut that out and whoever else followed, we cut the cancer out."
Garbrandt detailed some of his issues with Dillashaw when he appeared on Joe Rogan's podcast earlier this year while disclosing that it was his fault that former Ultimate Fighter winner turned Team Alpha Male coach Chris Holdsworth was no longer fighting thanks to a concussion he sustained from training with his now former teammate.
The Ohio native doubled down on those comments by adding that Dillashaw would do anything to win in the gym, even if that meant competing outside of the rules. Add to that, Garbrandt says Dillashaw was never there to help anybody but himself, and that's one of the main reasons why his exit was ultimately welcomed by the team.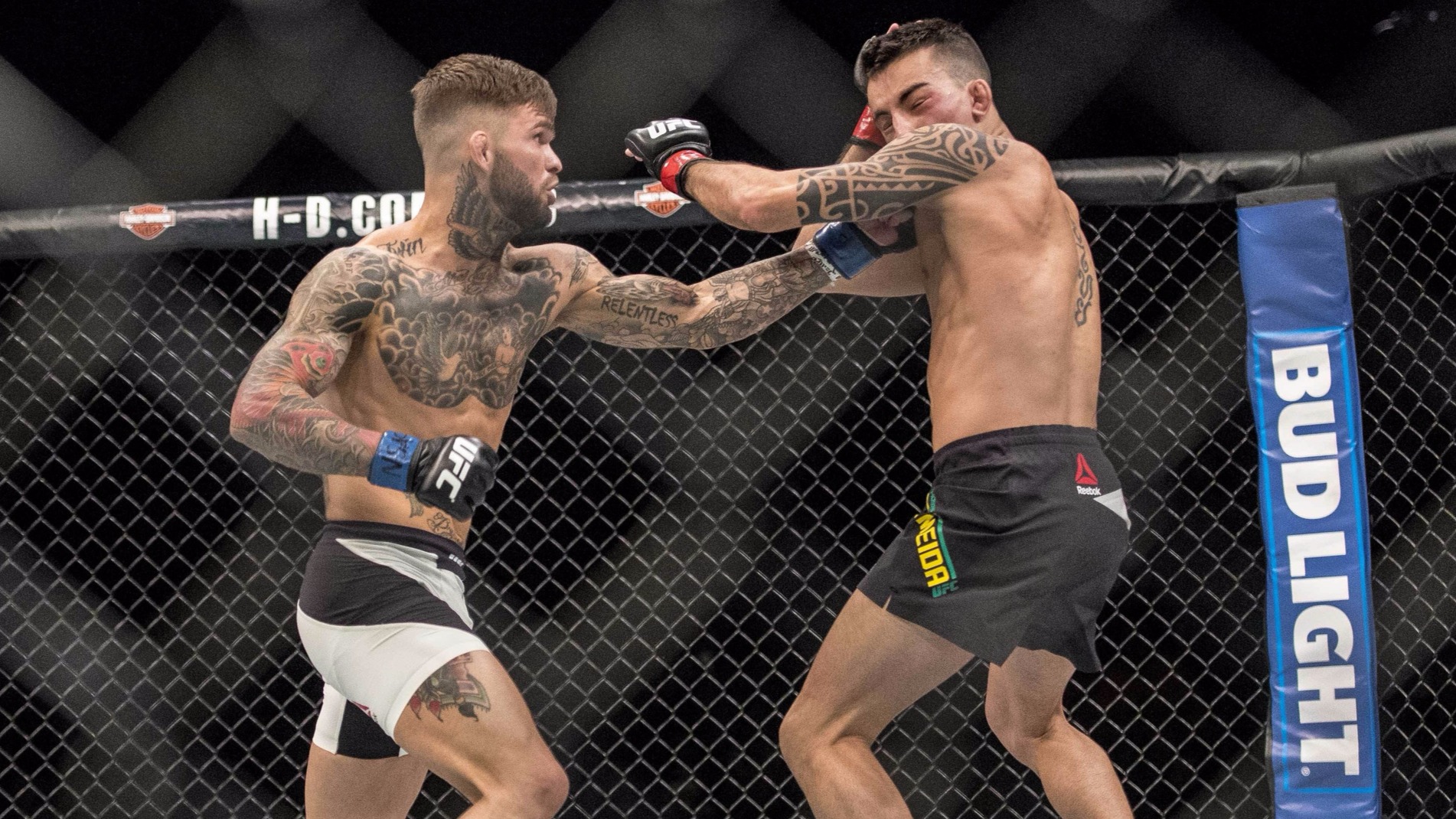 Photo Credit: © Joshua Dahl | 2016 May 29
"Honestly, he was a fierce competitor. He liked to compete. He didn't like to lose. He didn't like to give an inch. With that said, he was willing to cheat at any cost to win…a round, anything, willing to cheap shot," Garbrandt said. "He's a cheap-shotting bastard. I don't stand for that, especially with your teammates. That's what it is. I lost respect for him after seeing truly who he was in the room amongst his friends.
"He has ulterior motives. It's always what can he get out of it. Not the co-op that Team Alpha Male is about...what it was built on. He had ulterior motives with whatever he wanted. If he worked with you, he'd want to take your stuff. That's what it is. He had a silver spoon in his mouth his whole entire life and he feels like he's entitled to everything."
Garbrandt says it was the same attitude with former coach Duane Ludwig, who was part of Team Alpha Male for almost exactly one year before leaving the gym.
Ludwig has remained at odds with team founder Urijah Faber ever since the split occurred, and while he still works with some of the fighters from Team Alpha Male, Garbrandt feels his exit was another necessary change that has now allowed the gym the flourish without him.
"[Duane] used the team for a platform to build his own 'Bang Muay Thai' system and TJ followed suit. They're easily manipulated those two. They're like two peas in a pod. Duane's hanging off TJ's nut sack just to promote his 'Bang Muay Thai' system. TJ is using him just as a mitt holder and doesn't even want to pay him," Garbrandt said. "They've got their own things going on. They're cut from the same cloth. They're both 'What can we get out of this situation?' It's always money with them. That's why they've been in the position they've been in.
"Duane's selling peanut butter just to make it by cause he burns every bridge. TJ's bouncing around from gym to gym like a prostitute on the corner, trying to find training partners and coaches, cause his loyalty's not there."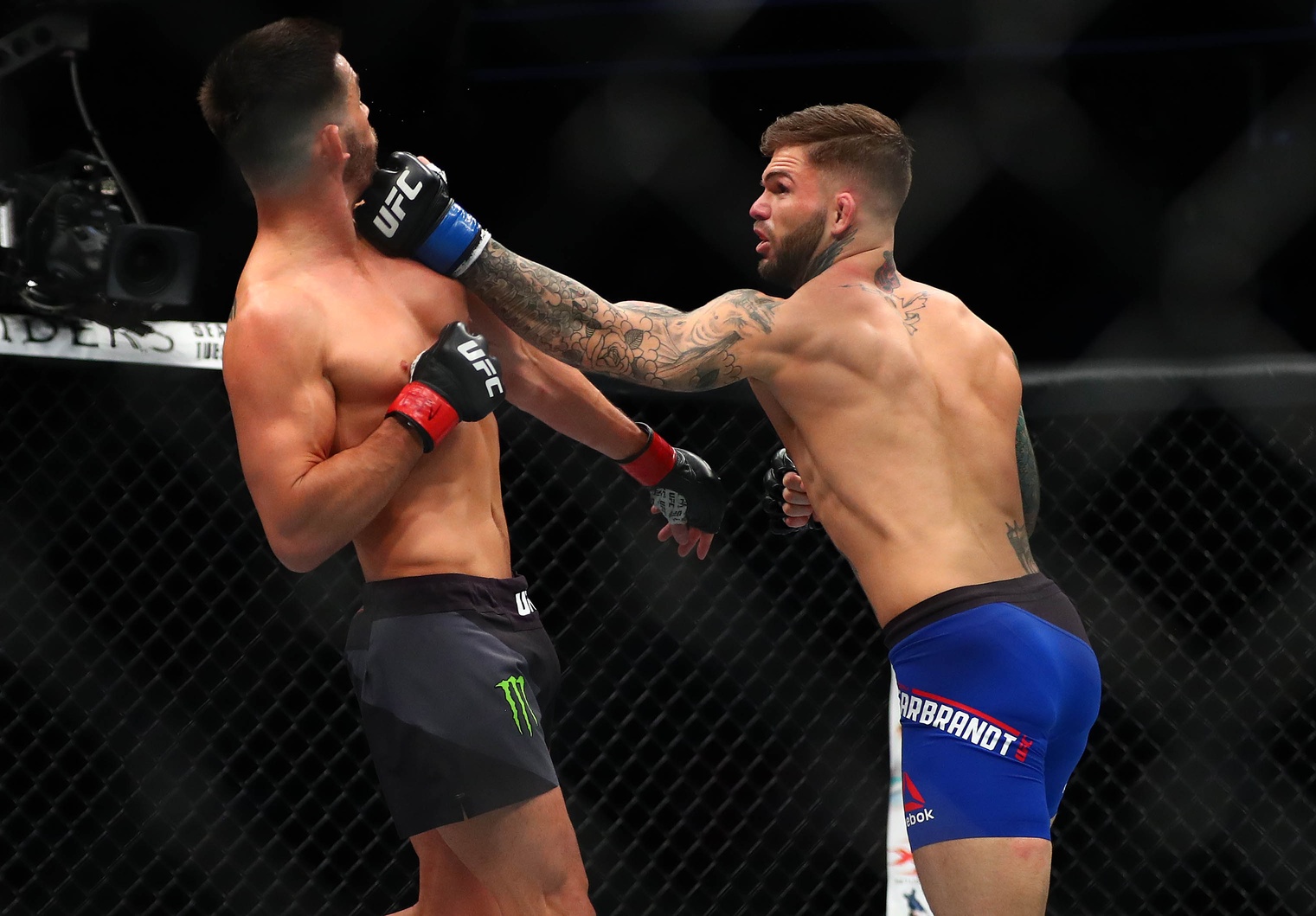 Photo Credit: © Mark J. Rebilas-USA TODAY Sports
In the weeks leading up to their showdown at UFC 217, Dillashaw has left his former gym in Colorado and now trains exclusively in California as he prepares for his second shot at winning the bantamweight title.
On the other side, Garbrandt has put his trust in the same people who helped him transform from a 1-0 fighter on the day he arrived at Team Alpha Male to the 11-0 champion who is about to defend his title for the first time on Nov. 4.
Despite training together during Garbrandt's formative years, he never felt the same kinship for Dillashaw he has with other training partners that are more like family to him than just teammates.
That's why Garbrandt always knew deep down he'd end up facing Dillashaw one day in the future because trust is something he never quite developed with the former champion. Now...a long-awaited showdown is looming and Garbrandt is eager to close that chapter in his career and put Dillashaw to rest at UFC 217.
"It's a fight that's needed to happen ever since I stepped foot into the Team Alpha Male room. He didn't like me, I didn't like him," Garbrandt said. "We got to that early on, I guess you could call our relationship that. There was a respect thing there but it wasn't like 'Hey TJ let's go grab lunch after we spar'. I never hung out with TJ. I never did any of that. We made it clear to each other that we were solely just teammates. He's a piece of s--t teammate, but he was a teammate nonetheless.
"He's just a cocky bastard and I can't wait to wipe that smile off his face on Nov. 4."