Fabricio Werdum Seizing Opportunity To Keep Title Dreams Alive
Fabricio Werdum Seizing Opportunity To Keep Title Dreams Alive
Former UFC heavyweight champion Fabricio Werdum details why he accepted fight against Marcin Tybura.
Oct 12, 2017
by FloCombat Staff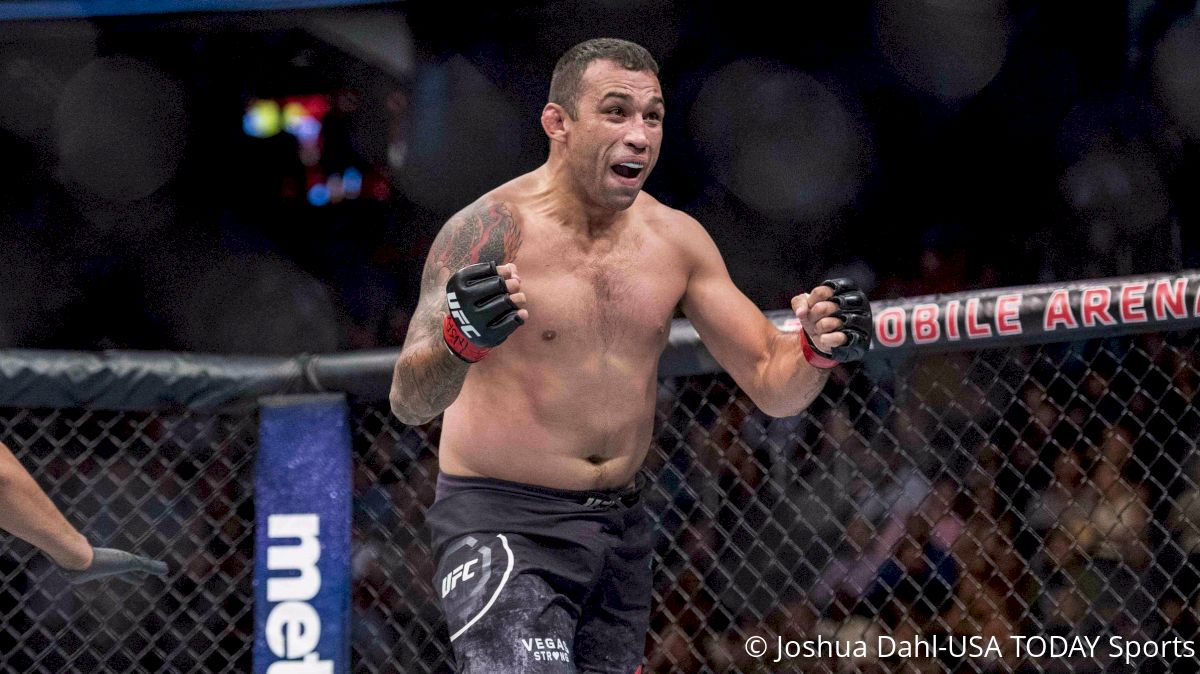 For FloCombat via A.G Fight

Earlier this week, Mark Hunt was surprisingly removed from the UFC's return to Sydney, Australia on November 19, due to health concerns. That scenario created a window of opportunity for Fabricio Werdum, and "Vai Cavalo" jumped at the chance to step back into the Octagon. Now, the former heavyweight champion who just defeated Walt Harris in 65 seconds at last weekend's UFC 216 will fight Marcin Tybura in the new main event at UFC Fight Night 121 .

That said, the sudden turn was a curious one for several reasons. Werdum initially declined the chance to fight Hunt on the same card, citing money and effort as to why he didn't want to fight so far away from home. Werdum was quick to acknowledge what changed in the equation that made him accept this fight against Tybura.

"I thought it would be a lot of money, but the [UFC's] offer was very good," Werdum told FloCombat. "It will be smooth. I can go there 10 days before the fight. I'm deciding between 10 and 15 days to be able to adapt to everything and to do the rest of the camp there and be at 100 percent. I said that I wouldn't really like [to fight outside the U.S.] and I will try to fight close to home the next few times."

When it comes to fighting in closer proximity to his own stomping ground, the Brazilian grappling ace was set to do just that against Derrick Lewis last weekend at UFC 216. On fight day, however, Lewis had to withdraw from the contest after locking up his back; he was replaced by Harris, whom Werdum beat handily. Now 2-1 since losing his title to Stipe Miocic last year, Werdum believes a win in Australia will get him back into contention.

"When the opportunity comes around, I could face either Stipe Miocic or Francis [Ngannou] or [Alistair] Overeem," Werdum said. "Whoever is the champion, I want to be prepared to fight anyone, anywhere."

Just a little more than a day removed from accepting the fight against Tybura, Werdum already knows what the Polish talent brings to the table from watching some of his earlier fights.

"Tybura is a heavy guy who likes to fight on the ground," Werdum said. "I think he's a good opponent and we'll have a good fight, on the ground or standing up. I think he's a good fighter, he's in the top 10, he's coming off three wins, and once again I'm going to show that I'm prepared for the belt. I'm not underestimating anyone, but I'm going to do the right thing to get where I want."