Rose Namajunas Refuses To Be Intimidated By Joanna Jedrzejczyk
Rose Namajunas Refuses To Be Intimidated By Joanna Jedrzejczyk
UFC strawweight title challenger Rose Namajunas shares insight into her mental game ahead of fight with Joanna Jedrzejczyk.
Oct 9, 2017
by FloCombat Staff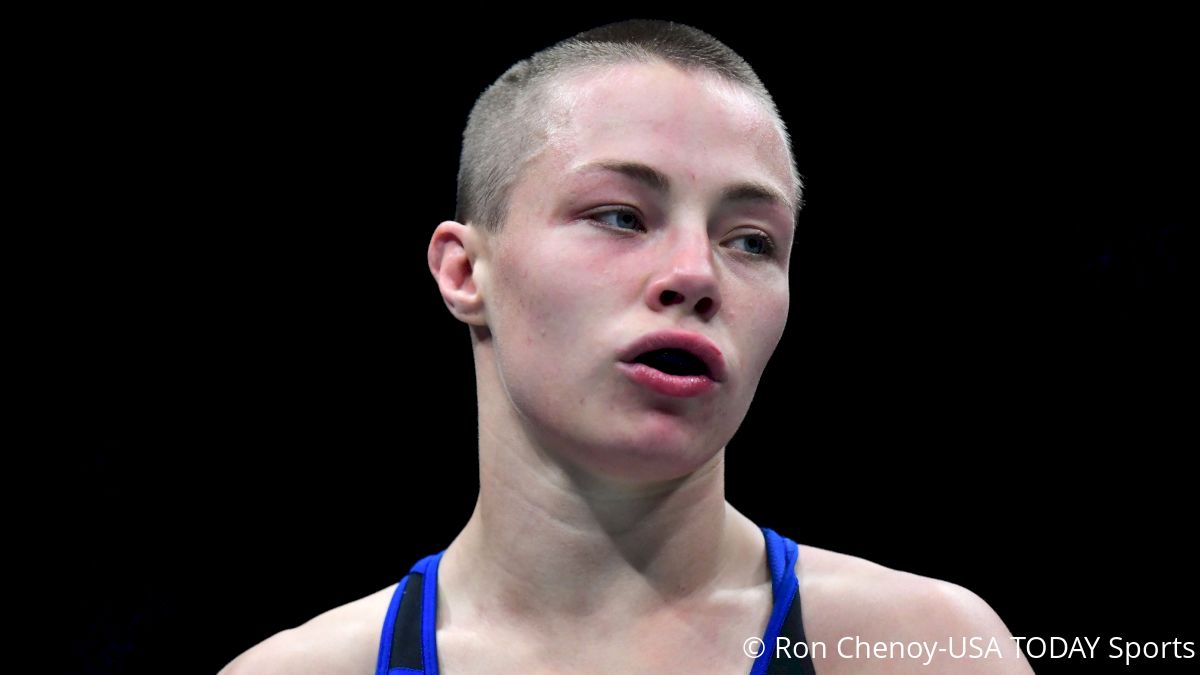 By Damon Martin
Last Friday, Rose Namajunas came face-to-face with Joanna Jedrzejczyk for the first time since their strawweight title fight was announced for UFC 217 on Nov. 4 in New York City.
In typical fashion for the fearsome 115-pound champion, Jedrzejczyk was quick to stare down Namajunas before saying a few words to the latest opponent attempting to take away her title.
While some past opponents have smiled and others have talked back to Jedrzejczyk, Namajunas just stood stone-faced as she looked at the champion, seemingly without blinking until they were separated by UFC President Dana White.
Throughout her time in the UFC, Jedrzejczyk (14-0) has talked openly about her intimidating stare-downs and how she uses them as a weapon to get into the heads of her opponents before stepping into the Octagon with them. It's a tactic Namajunas (6-3) saw coming even before she stepped onto the stage with the strawweight queen because it's something she's been preparing for ever since she signed the contract for the fight.
"We're not just doing the reps, we're not just doing the physical labor and all this other stuff, the technique and what not and game plan, but we're constantly working on improving mental strength," Namajunas told FloCombat ahead of UFC 217. "That's something that has to be practiced. That's not just something where I'm mentally strong or mentally weak. Every day I'm working on just being more in touch with myself, more in my own skin. The more comfortable you are with yourself and who you are and you're true to yourself, it doesn't matter what anybody says or anybody does, you won't get rattled.
"So that's what we're working on... just making sure that I'm ready. So there's nothing that she can do -- we're just looking forward to a good ass fight."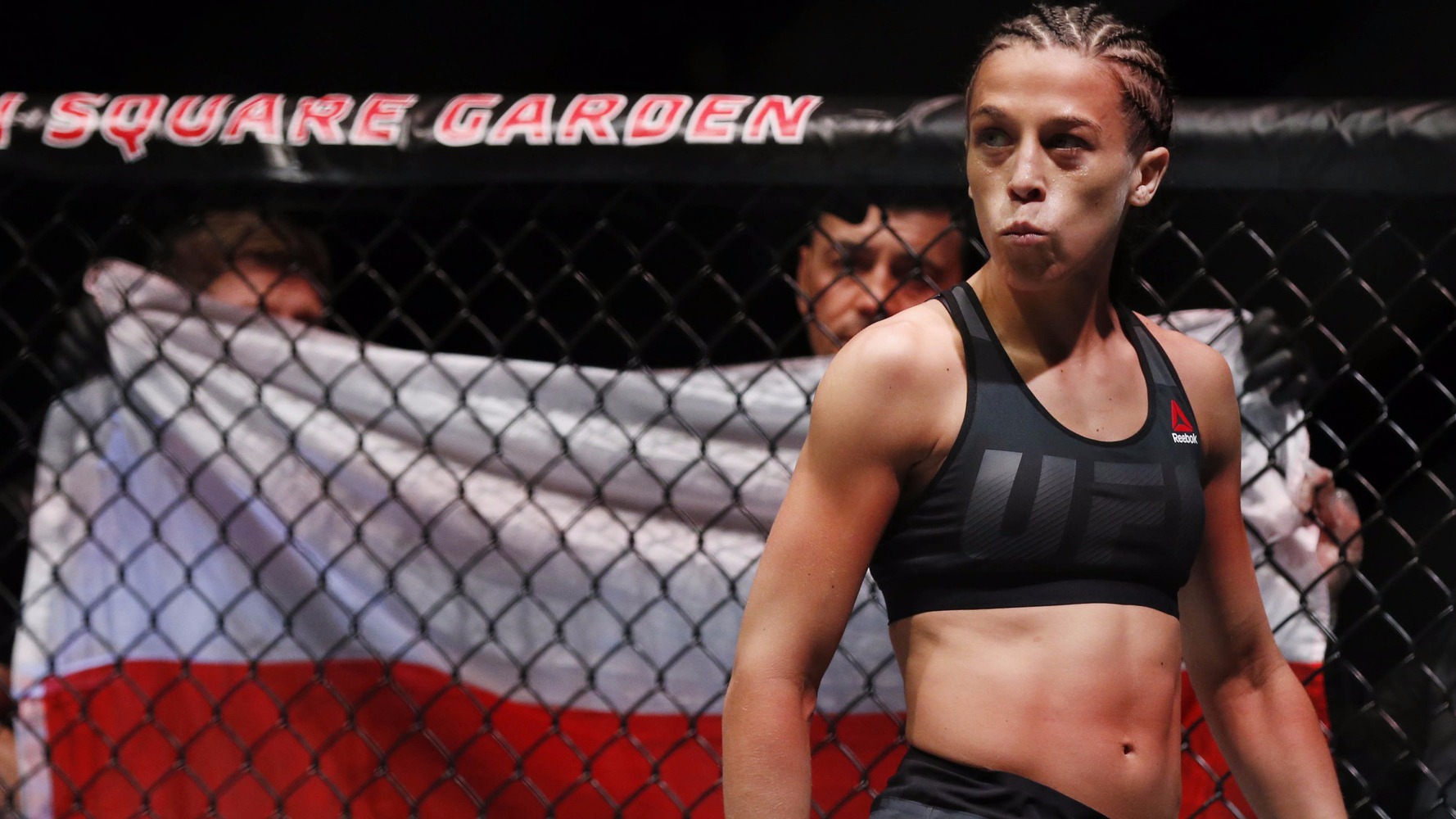 Photo Credit: © Adam Hunger-USA TODAY Sports
The intimidation factor combined with her ferocious style inside the Octagon have made Jedrzejczyk one of the most feared fighters on the UFC roster, as she's defended her title on five consecutive occasions already.
From mean-mugging her opponents at media days and weigh-ins to her nonstop action once she's in the cage, Jedrzejczyk employs a strategy to beat down her opposition from the day they sign to fight until Bruce Buffer is announcing the winner in the cage.
To this point in her UFC career, Jedrzejczyk's strategy has paid off, but Namajunas promises that she's not afraid of anything the strawweight champion does or says in the lead-up to their fight because all that matters is what happens inside the Octagon.
"I think that they almost lose the fight before it even starts," Namajunas said about Jedrzejczyk's past opponents. "You see that with all the greatest in the world or all the greatest of all time. They all have this intimidation factor and it's for a reason. It's not just, 'Oh, they play mind games.' They can smell it off of them. They're not joking around. I think that a lot of the opponents she's faced, not all of them, but they're afraid of her and it shows."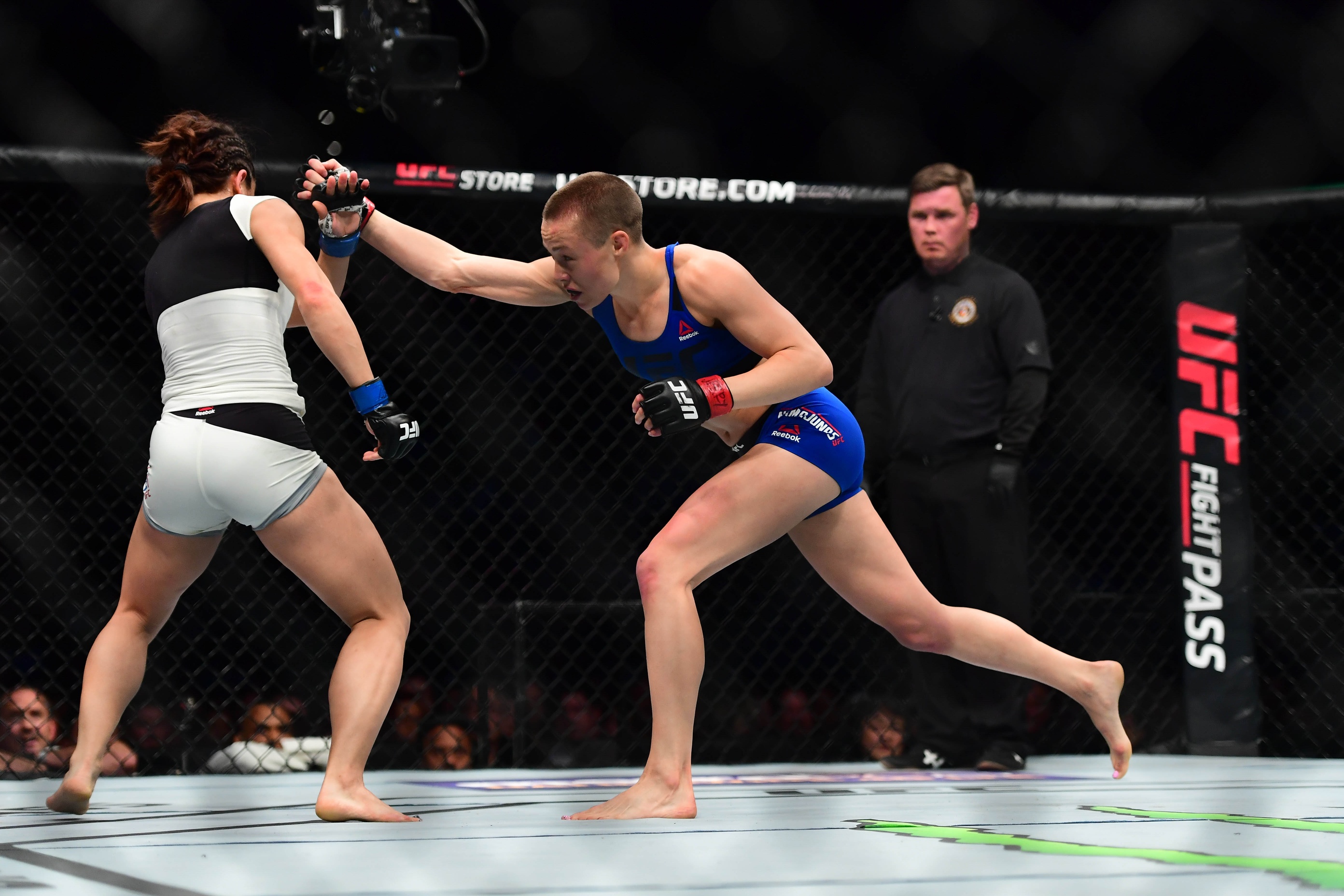 Photo Credit: © Ron Chenoy-USA TODAY Sports
What separates Namajunas from all the rest is her belief that she belongs in there with Jedrzejczyk. Namajunas has lived in the spotlight throughout her career, and she's already tasted the highest of highs and suffered through the lowest of lows.
It all adds up to Namajunas being physically and mentally ready to snatch that title from around Jedrzejczyk's waist at UFC 217.
"I'm definitely the most complete fighter she's ever faced. I have that going into it," Namajunas said. "I have the previous title fight experience going into it. I have a lot of things going for me. It all really comes to do to desire and want and what is the reasoning behind what I'm doing and when I have those things in line, I snap into myself. I become something that is just a work of art and it's hard to touch."