Create a free account to unlock this article!
Get Started
Already a subscriber? Log In
By Damon Martin
Max Holloway has plenty to focus on right now after inking a new multi-fight deal with the UFC and signing to defend his featherweight title for the first time against Frankie Edgar at UFC 218 in Detroit.
Still, Holloway can't seem to escape the constant questions about former 145-pound champion Conor McGregor, who refers to himself as the real king at featherweight despite not competing in the weight class since 2015.
Just recently at a Q&A in Scotland, McGregor addressed the possibility of facing Holloway for a second time after he earned a win over the Hawaiian back in 2013. While he gave Holloway credit for winning the belt, McGregor ultimately downplayed the rematch while saying that he was "low down the totem pole" on options for his next fight.
As much as Holloway would rather think about Edgar, his first title defense and plotting his course towards an end goal where he will be remembered as the best fighter of all time, it's impossible for him to escape questions about McGregor, especially when he's convinced a rematch will never happen anyways.
"The fight with Conor, to be honest, I don't think it ever happens," Holloway told FloCombat on Friday. "He simply is just not about that life. Don't you think it's funny this guy walks around calling himself the 'champ-champ' and only one of his last four fights was a championship fight? It's only one. People need to sit back, relax and really think of his last four fights. Only one of them was a championship fight."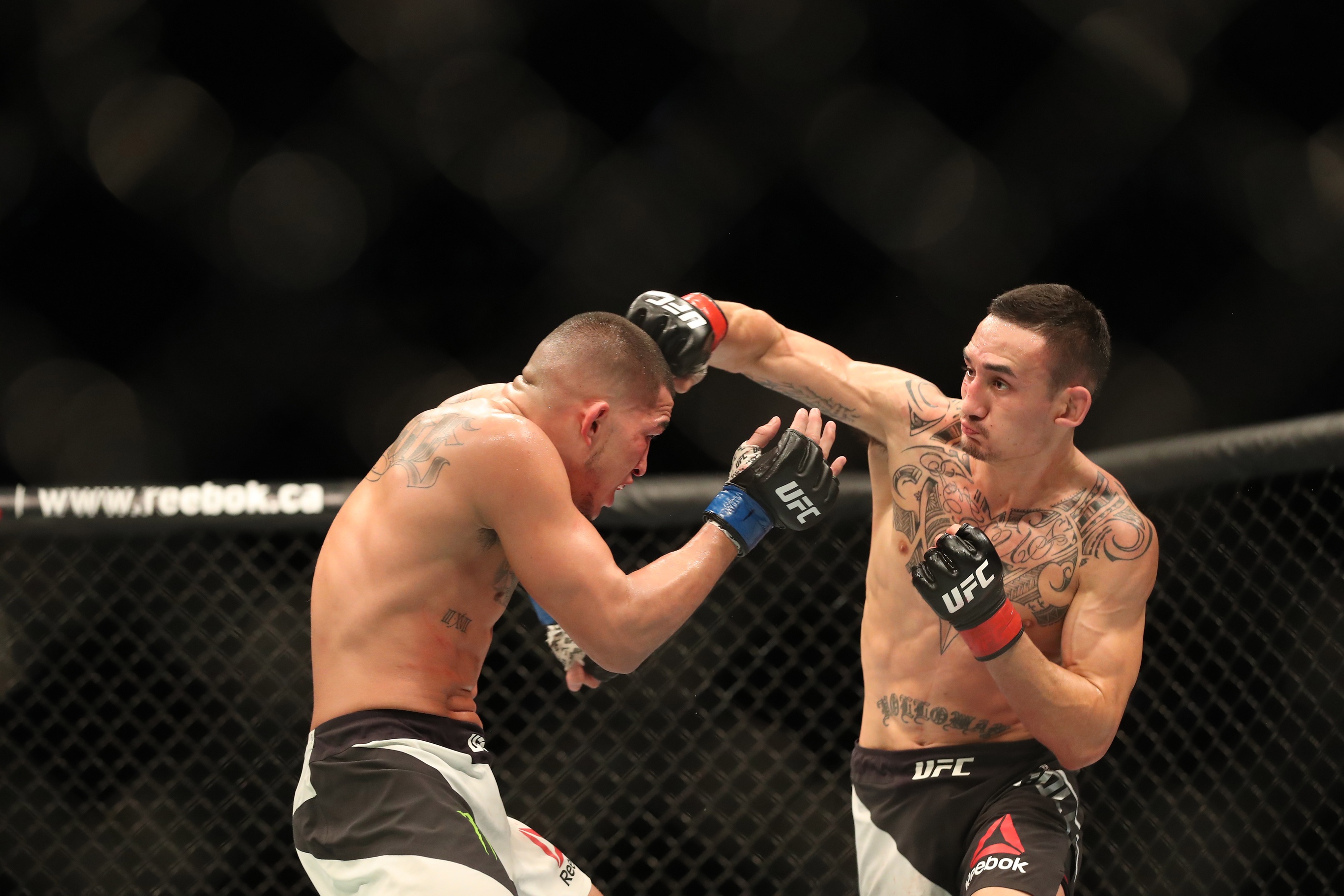 Photo Credit: © Tom Szczerbowski-USA TODAY Sports
Holloway gives McGregor his due for figuring out a way to win a UFC championship, engage in a pair of non-title fights with Nate Diaz, somehow jump the line to compete for the 155-pound title and then disappear from the Octagon for a year to pursue a matchup with Floyd Mayweather in boxing. While McGregor ultimately came up short against Mayweather in August, he still walked away with a paycheck reportedly worth more than $100 million and his reputation still doesn't take a hit because he was facing one of the best boxers of all time in his first professional match.
In many ways, Holloway considers McGregor a genius for the way he's played the UFC, the fans and the top contenders in every division by winning two titles simultaneously, never defending either one and then still being considered the best of the best in mixed martial arts.
"This guy is over here holding onto something he won in 2015 saying that he's a champ-champ but he's not fighting championship fights. He's fighting exhibition matches for money. That's what he does," Holloway said. "When he lost to Nate [Diaz], he didn't lose his champ aura because it wasn't a championship fight. The list goes on. If he loses to me, what happens? His champ aura is gone, fairytale over. You can say he wouldn't lose to me and that's your opinion but the fact is if he fights me there's a risk of losing his champ aura and he's not about that life.
"All of his belts are DNB's -- defend nothing belts. He fights exhibition matches. That's what he does."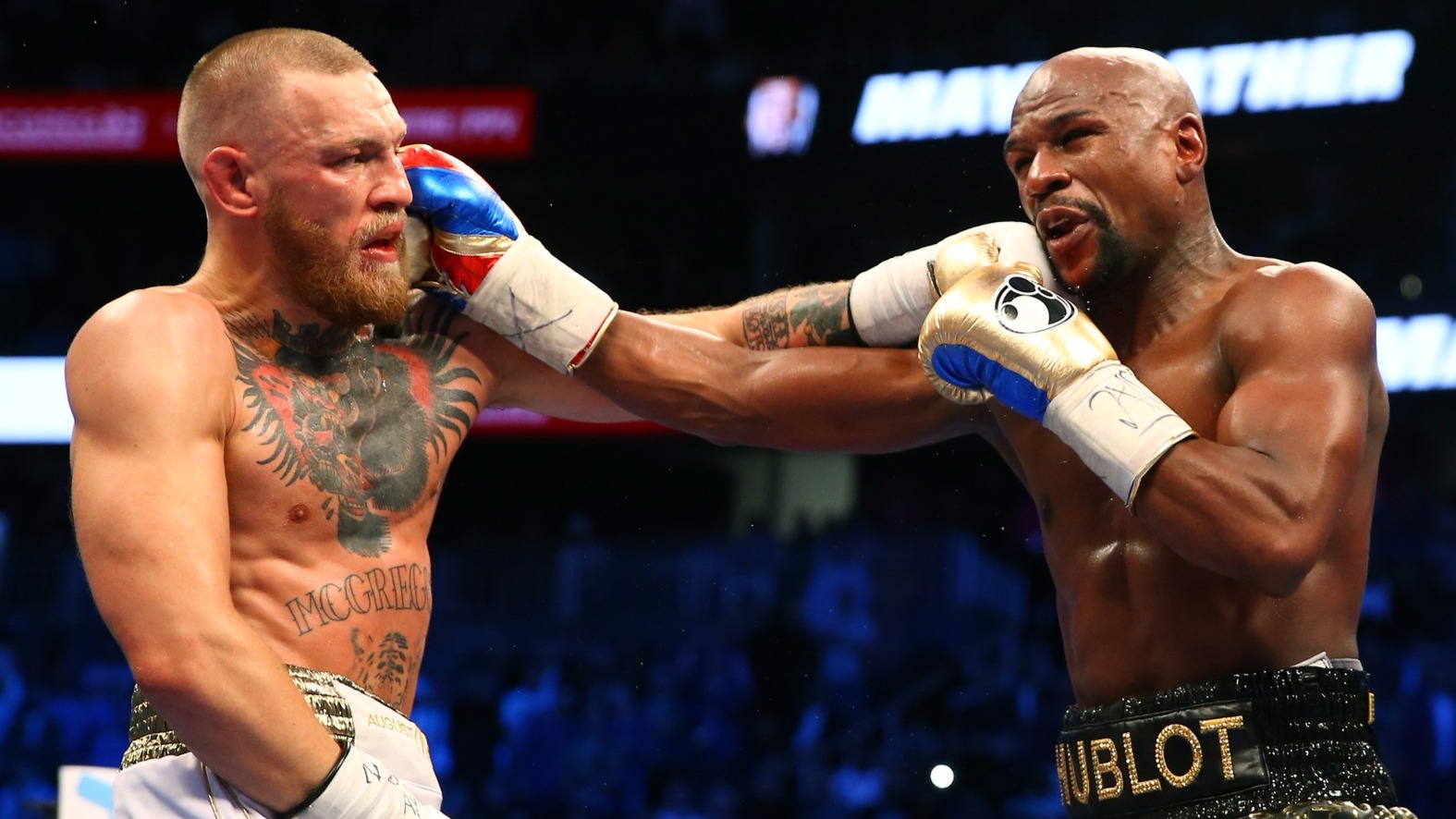 Photo Credit: Mark J Rebilas-USA TODAY Sports
Holloway also responded to McGregor's interview where he spoke about the reigning featherweight champion by paying some backhanded compliments. While McGregor's words were painted as praise for Holloway, the 25-year old Hawaiian absolutely doesn't see it that way.
"People ask me 'why are you hating on him when he just complemented you in his last interview?'. If you really look at his last interview, the one where they say he complemented me, he really didn't," Holloway said. "He acknowledged some facts. He acknowledged what I did. That's it.
"He acknowledged it and then at the end of it he hung me by saying he beat me. Yeah, we were both kids. We were on the undercard of a damn Fight Night. We both make $12k for that damn fight. This guy is bringing up the past and it makes no sense."
Now as McGregor is starting to address his return to action, he's mentioned a few possibilities for his next opponent but hasn't committed to anything for certain. Included in McGregor's list for potential opponents were a third fight with Diaz and he even mentioned dragging retired boxer Paulie Malignaggi into the Octagon for a mixed martial arts fight.
Now Holloway is certainly not the biggest Malignaggi fan, but he considers McGregor even acknowledging the possibility of that matchup as absolutely ludicrous when there are a laundry list of top fighters in two divisions just itching to face him.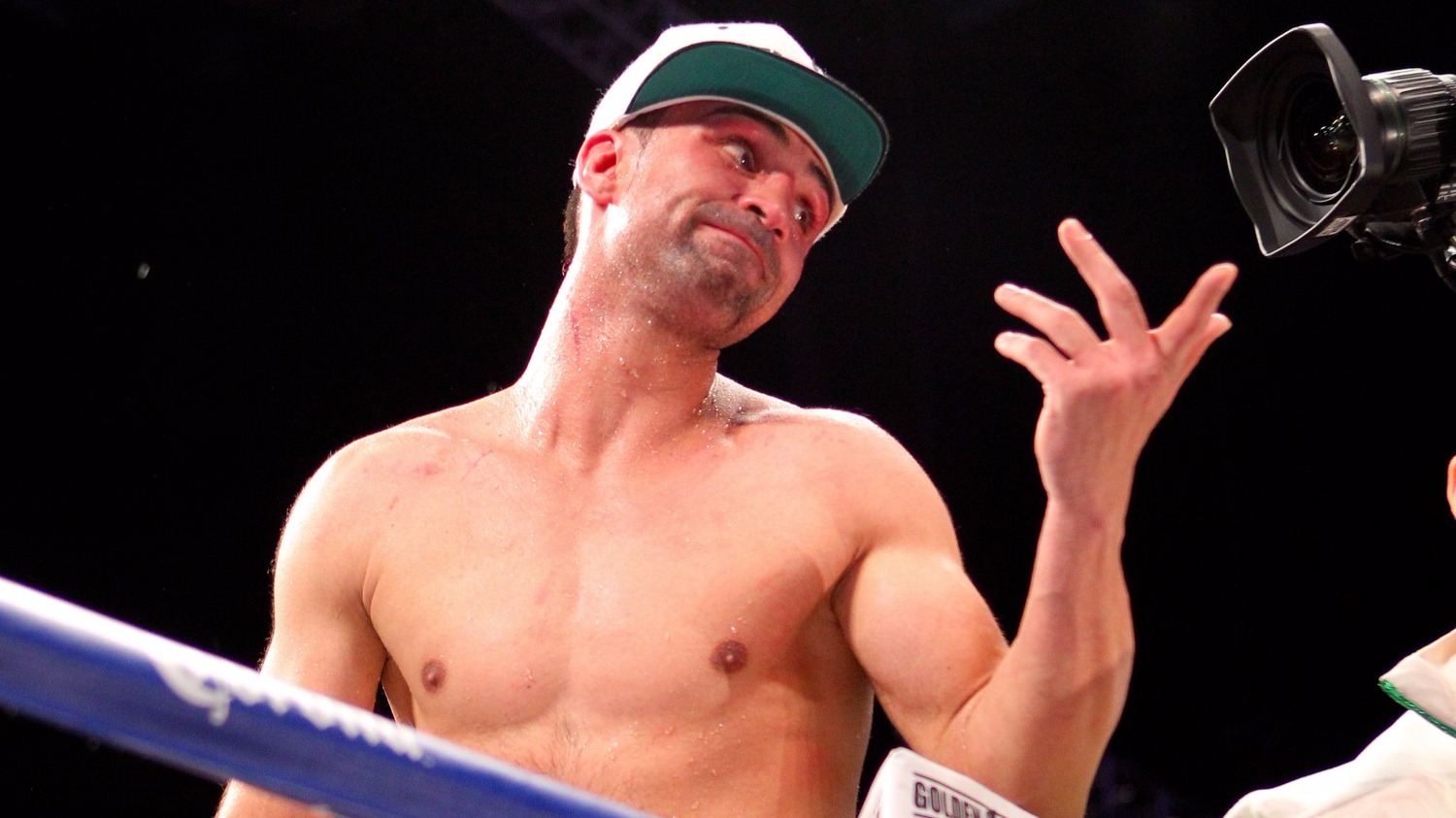 Photo Credit: © Ed Mulholland-USA TODAY Sports
"He's going to always try to make things favor him. He talks about me and I might be a fight and then he tells me that I'm very low on the totem pole. That blows my mind cause he's over here calling out Paulie [Malignaggi] for an MMA fight," Holloway said. "Bro, he's calling out Paulie Malignaggi for an MMA fight. He might as well call out CM Punk. CM Punk and Paulie are the same thing. No disrespect to CM Punk or Paulie, but at the end of the day they're not even top 50 MMA fighters. Name a champion in any other sport or a champion in our sport that would even consider spending time with someone not in the top 50.
"But we go back to what we said before -- those are exhibition matches, his champ aura is safe and he can do it. He goes out there and makes his money and fair play to him."
Ahead of his last fight with Aldo, Holloway went on a social media campaign to seek out the longest reigning featherweight champion in UFC history with a hash tag that he created specific to that matchup.
While Holloway has already said that he sees no way McGregor actually comes back and fights him again, he's got a couple of new hash tags created for the Irishman -- #DNB for his 'do nothing belts' and #exhibitionchamp because he's still avoiding title fights while touting himself as a two-division champion.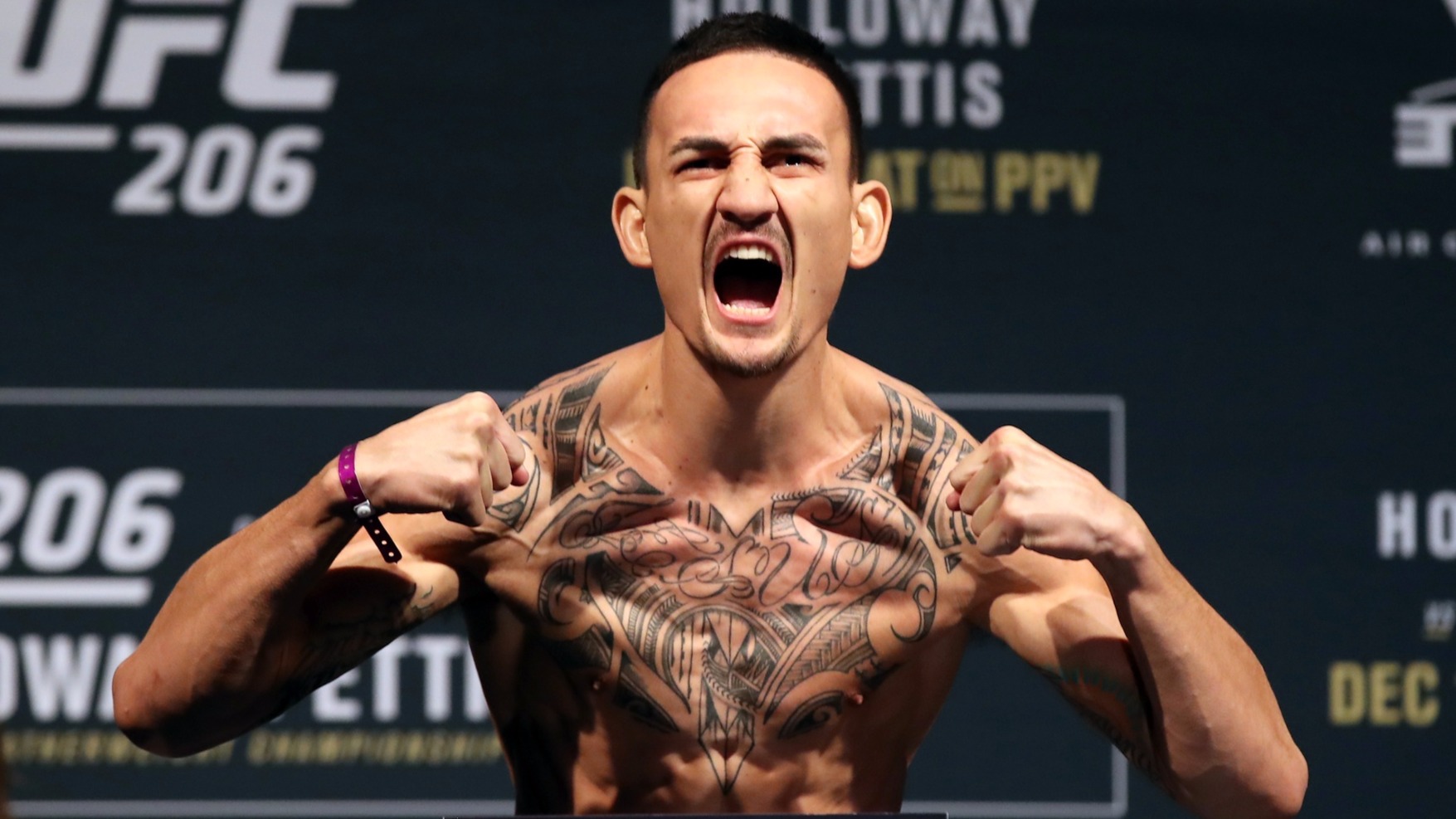 Photo Credit: © Tom Szczerbowski-USA TODAY Sports
"Business wise, he's a smart guy. He changed the UFC to what it is now. The rankings don't mean s--t. It just doesn't anymore. He'll be remembered that way. He made rankings not useful anymore. But if you admire him for champ life, why? Cause he's not living it. Tell me what I'm not seeing?" Holloway said.
"This guy is talking about fights that don't make sense. It makes sense money wise, but it just doesn't make sense when he calls himself the champ-champ. He should change his name to exhibition champ. He's having these exhibition fights so he's the exhibition champ. He's fought what three of them? He can be the exhibition champ.
"Fair play to him but let's move this sport forward," he added. "Of course I want to make a lot of money. But I want to make a lot of money fighting the toughest guys cause when I'm done I want to be the GOAT, I want to be remembered as the greatest of all time."