Derek Brunson Ready For Next Stop On Brazilian Legends Tour
Derek Brunson Ready For Next Stop On Brazilian Legends Tour
UFC middleweight Derek Brunson is confident he'll spoil the return of Lyoto Machida in Sao Paulo.
Oct 3, 2017
by FloCombat Staff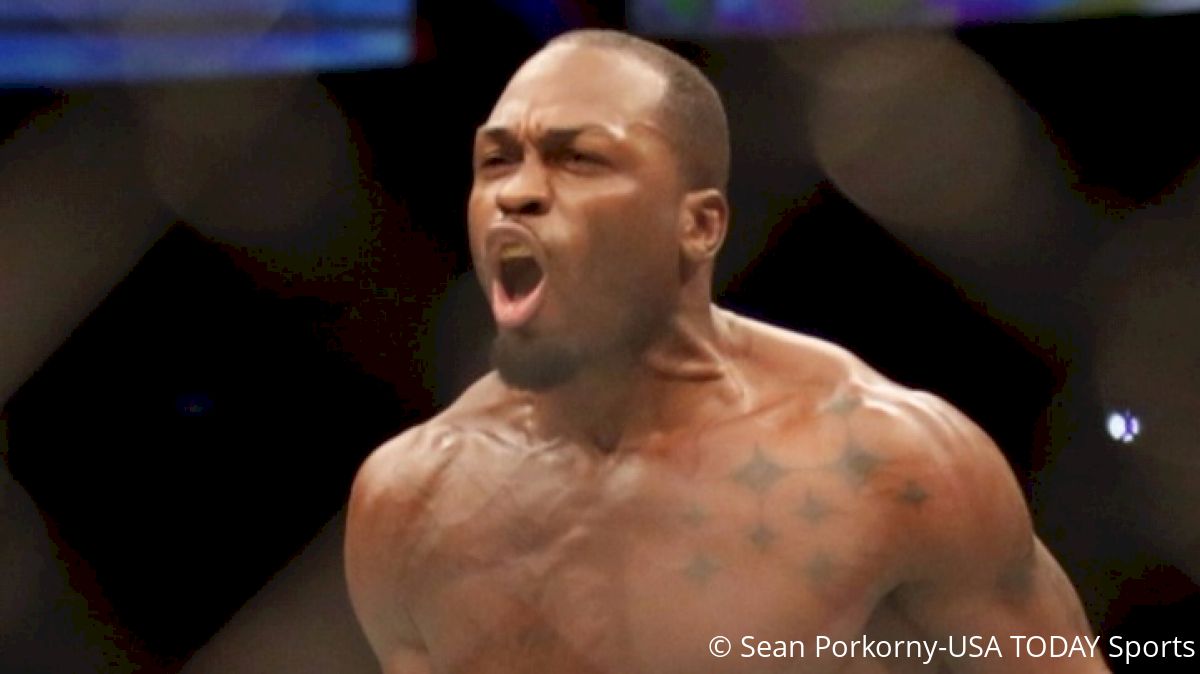 For FloCombat via A.G Fight

When Derek Brunson enters the Octagon on Oct. 28 at UFC Fight Night 119 in Sao Paulo, Brazil, he'll be tasked with wiping out a former champion in Lyoto Machida.

That night will mark the first time in two years Machida will compete under the bright lights due to a USADA suspension that forced "The Dragon" to the sidelines back in 2015. And while Brunson has spent that time remaining active and battling his way up the middleweight ladder, there's no way he'll underestimate Machida.

"I don't really see that as a good thing or a bad thing," Brunson said of Machida's time off. "It's all about how you individually deal with that. It's about how Machida is going to come out and about how he's going to feel that night, what type of training he's had. I know he's gotten older, so is his body still the same? He's been out for a while."

Machida, at least physically, might not be the same guy who famously prompted UFC commentator Joe Rogan to declare the "Machida Era" when the karate specialist won the promotion's light heavyweight title in 2009. Yet, two years on the sidelines and crushing defeats to Luke Rockhold and Yoel Romero prior to Machida's suspension could have certainly taken a toll.

That said, Machida is a skilled competitor and a lifelong martial artist, and Brunson expects to see the best version of him in Sao Paulo.

"I think he's the same guy," Brunson said. "Skills don't diminish. Even when he's 60 years old, he'll still have the same skill set. Will he be able to do everything as fast as he once did it? No, probably not. But his same skill set will be there, so I'm preparing for that as opposed to him being out for a period of time."

So, against a still-dangerous and recovered Machida, what's going to be the path to victory?

"Just to be patient," Brunson said. "Go out there, put my power on him, put punches on him, control the pace, stay in his face, bring the fight to him."

Brunson knows Machida will bring plenty of weapons to the fray, but perhaps the most intimidating factor will be the crowd in attendance. Brazilian crowds are known to get rowdy and vocal, and this rings especially true when a foreign fighter matches up with one of their compatriots.

"[The crowd] doesn't really make a difference. I don't really focus on that," Brunson said. "I focus on going out there, putting on a good fight, finishing the fight. That's my focus. Everything will be good when I come down. I'm accustomed to that."

Another thing Brunson is somewhat accustomed to is squaring off with a Brazilian legend. Before rebounding with a knockout win over Dan Kelly this summer, Brunson lost a narrow decision to former longtime champion Anderson Silva in February.

Brunson was vocal in the aftermath of the controversial UFC 208 bout, but the experience might come in handy when he gets in the cage with Machida on Oct. 28.

"They're both two guys who... they have somewhat of a similar fighting style," Brunson said. "They're both counter strikers. They're both very patient, Anderson being the longer fighter, but they're both tricky and they both have high sets of martial arts skills."

With a win, Brunson believes he could catapult himself into the title picture in the middleweight fold. Since champion Michael Bisping and challenger Georges St-Pierre are set to fight for the belt Nov. 4 at UFC 217, Brunson believes circumstances could lead to him fighting for gold sooner than some might assume.

"I think I'll be sitting right in the mix, one fight away from a title shot," Brunson said. "We have a middleweight championship fight, and, depending on how it goes, we don't know what's going to happen [after that]. Both guys could retire. Both guys could go to different weight classes. Who knows. We'll have to wait and see.

"The time is now [to make a run for the title]. It's time to go out there, make a statement and cement your place in your division."




Sign Up For The FloCombat Newsletter

Don't miss breaking news, feature stories, event updates, and more. Sign up for the FloCombat mailing list today.