Derrick Lewis Plans To Punish Fabricio Werdum: 'He Made Me Miss The McRib'
Derrick Lewis Plans To Punish Fabricio Werdum: 'He Made Me Miss The McRib'
UFC heavyweight contender Derrick Lewis provides insight to drastic changes made in preparation for UFC 216.
Oct 2, 2017
by Duane Finley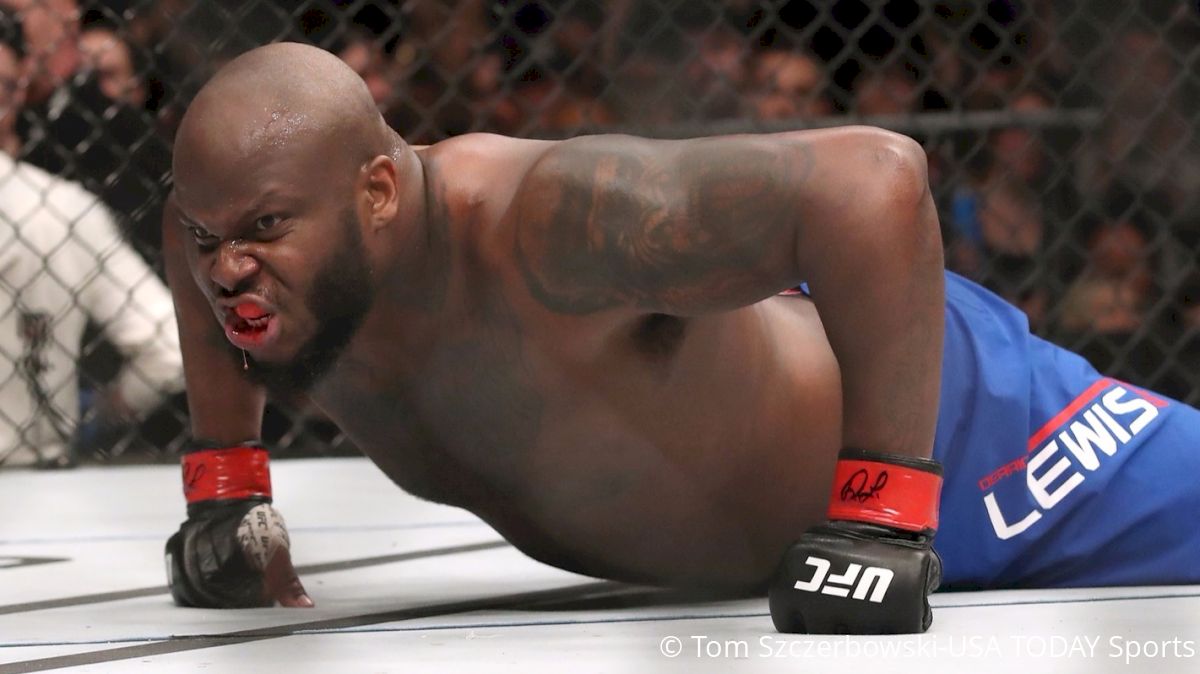 By Damon Martin
When his six-fight win streak was still intact, Derrick Lewis was a big believer in the old adage "if it ain't broke, don't fix it."
However, that was before Lewis ran into a wall named Mark Hunt, who stopped Lewis' nearly 17-month unbeaten run with a fourth-round TKO at UFC Fight Night 110 back in June.
Prior to the loss, perhaps the most shocking part about Lewis' success since joining the UFC in 2014 was his minimalistic approach to his training.
While many fighters log multiple training sessions that eat up several hours of each day, none of Lewis' ferocious knockout victories could be attributed to that type of investment. Instead, the 32-year-old was getting by on the bare minimum -- and he was experiencing so much success there seemed to be no reason to make changes.
But that mentality finally reached a breaking point in his bout against Hunt. The four-round TKO setback was such a dogged affair that Lewis contemplated retirement because he'd exhausted himself on all things MMA.
Lewis needed a break, so he took one.
"People probably don't believe me, but that's one of the reasons why I kept telling everybody I wanted a break because I hate training," Lewis told FloCombat. "That was one of those things, I just hate training... I was just getting burnt out on training. My body just wanted some time off from just being frustrated."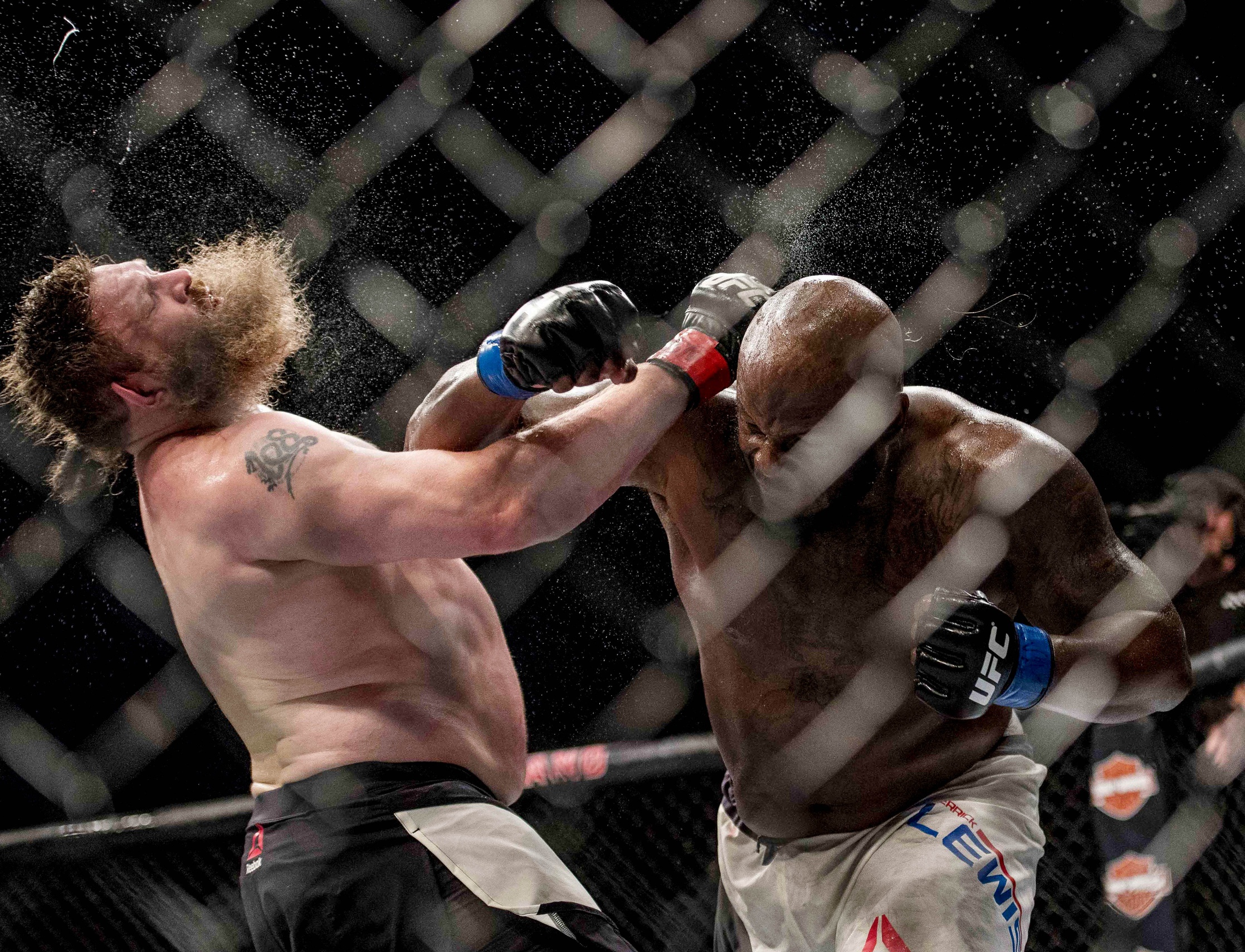 Photo Credit: © Joshua Dahl-USA TODAY Sports
The time off gave Lewis a chance to reflect, and in doing so, he realized the mistakes he'd been making in his approach to the fight game. Furthermore, Lewis also came to understand how those missteps added up and spilled over in a fight where he was arguably one or two wins away from competing for a UFC championship.
The change of perspective has Lewis logging those long hours in the gym, working on his grappling skills, and even dieting for the first time in his career.
Lewis is confident the adjustments he's made will produce the best version of himself fight fans have ever seen when he faces former heavyweight champion Fabricio Werdum on Oct. 7 at UFC 216 in Las Vegas.
"To be honest with myself, there's no way in hell I should have lost to Mark [Hunt]," Lewis said. "If I would have took that fight serious and train like I have now and my body's in the same position it's in now, there's no way I should have lost that fight. It really lit a fire under my butt because I needed that motivation. I needed something to motivate me, 'cause winning six fights in a row on half-assed training, that really puts you in a different place mentally, especially for a high-level fight like I've been doing.
"I just had to humble myself again. So I'm gracious for that."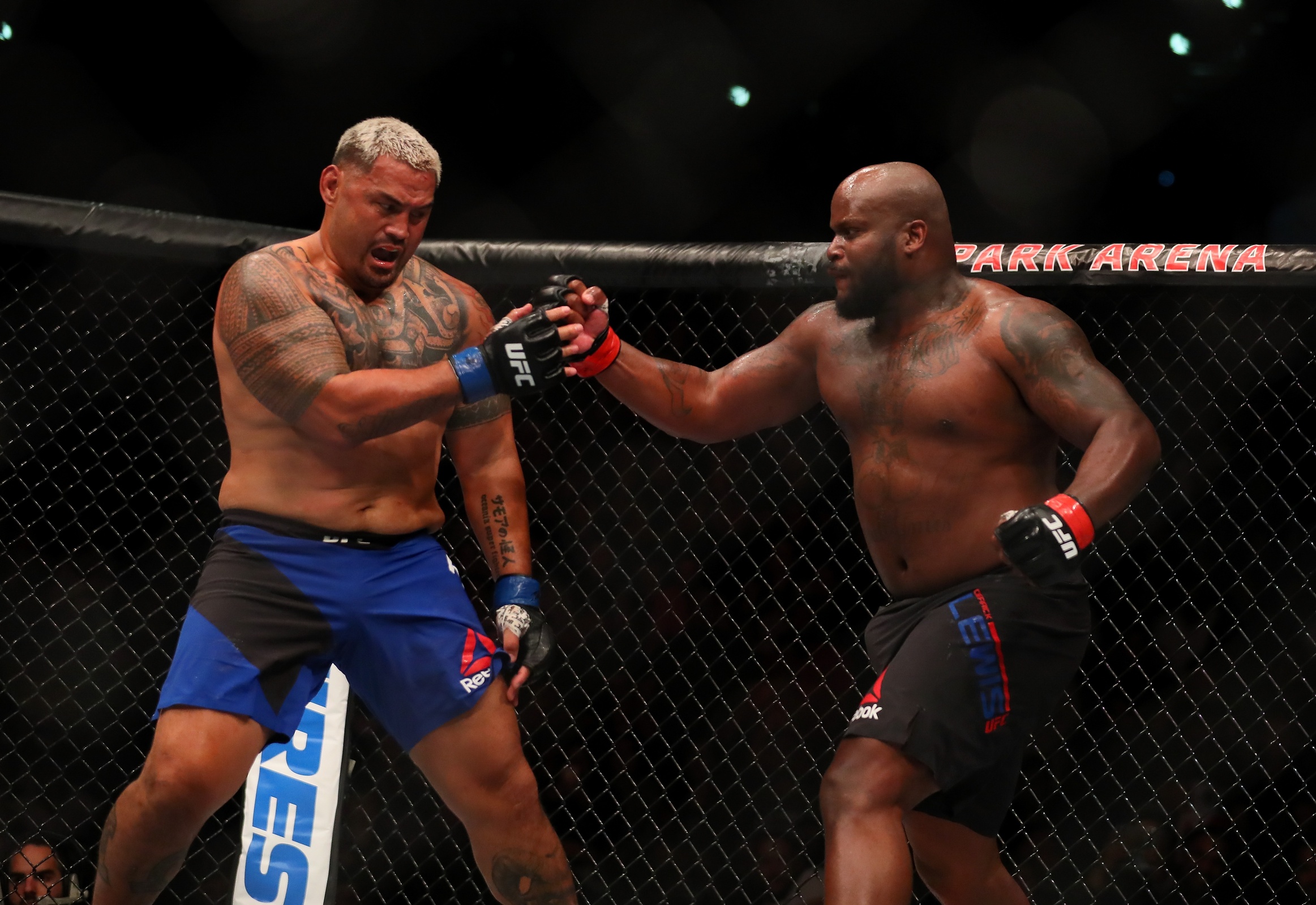 Photo Credit: © Simon Watts-USA TODAY Sports
As he's been getting ready for Werdum over the past several weeks, Lewis has spent hours on the road traveling back and forth to different gyms for training while dramatically changing his eating habits.
Lewis has never been big on deprivation and had a difficult time wrapping his head around stories of fighters putting themselves through extreme weight cuts to reach fight night. He was eating cheeseburgers and chicken and still knocking out his opposition, so he couldn't grasp why so many of his peers in the fight game seemed to cling to the nutrition side of things.
But that perspective is changing as well.
"I was still eating fried chicken, hamburgers, all of that fight week," Lewis said. "The day of the fight, I've stayed eating the same way my whole career. Now I'm going to see how I feel however I get in there to see what the difference is to see what all the fuss is about."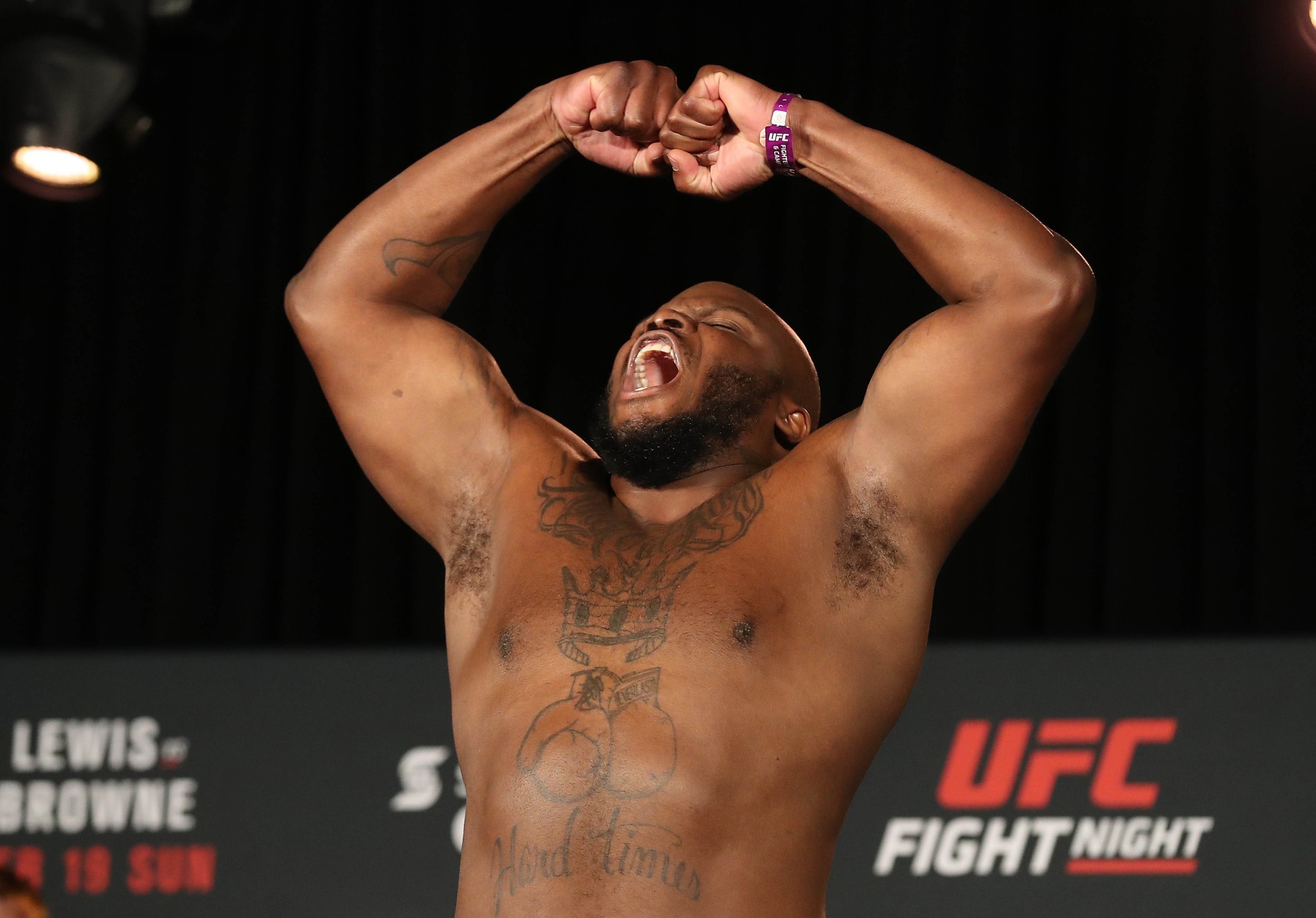 Photo Credit: © Tom Szczerbowski-USA TODAY Sports
That said, Lewis definitely misses some of his old eating habits, but he's willing to put those elements aside to focus on his upcoming bout.
Lewis plans to celebrate with some of his favorite food immediately following his bout at UFC 216 and will take out his hunger-fueled aggression on the former champion in the process.
"My mouth is watering right now thinking about some Carl's Jr. I'm starving right now," Lewis said. "You eat salad and you're hungry the next 30 minutes and you're hungrier from when you ate the damn salad. That's what I don't like about it.
"The damn McRib was in town. I had to miss the McRib and all the other things. My favorite restaurant had a special going on and I couldn't even eat it. Somebody's gotta pay."
Sign Up For The FloCombat Newsletter
Don't miss breaking news, feature stories, event updates, and more. Sign up for the FloCombat mailing list today.