Michael Johnson Gunning For Featherweight Gold, Wants Cub Swanson Fight
Michael Johnson Gunning For Featherweight Gold, Wants Cub Swanson Fight
Former UFC lightweight contender Michael Johnson wants to fight Cub Swanson in featherweight debut.
Sep 28, 2017
by Duane Finley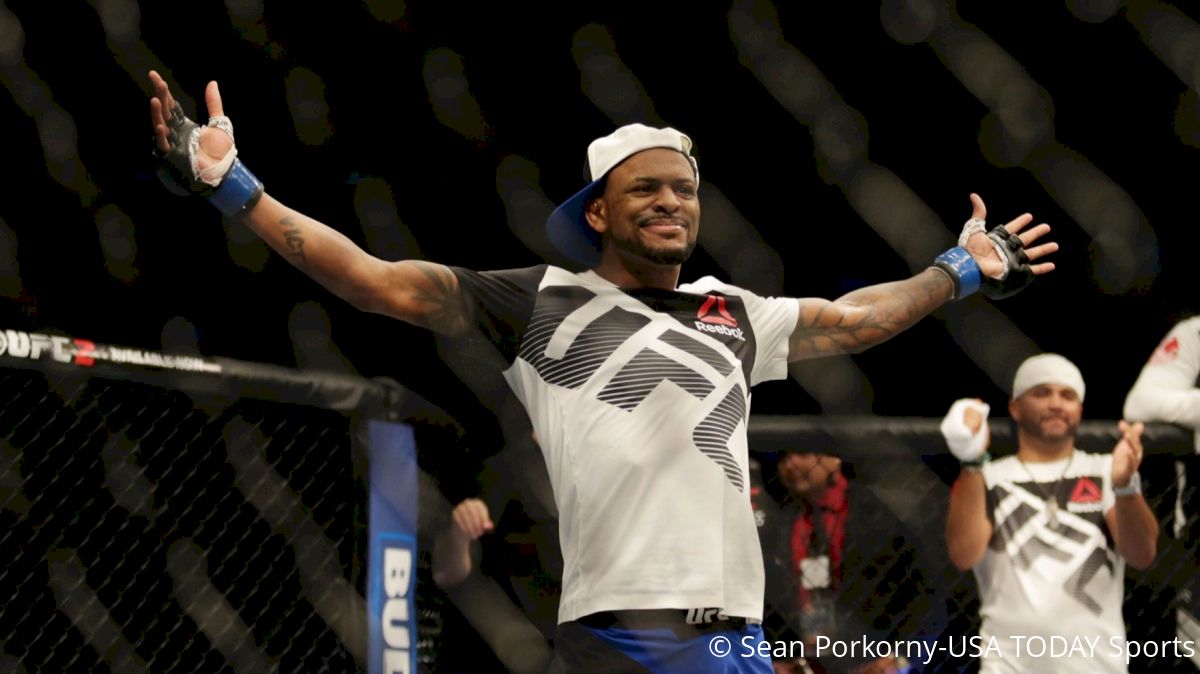 Michael Johnson has never been one to shy away from seeking the toughest challenges.

The Ultimate Fighter alum turned perennial contender has consistently faced the best of the best during his time inside the Octagon and found a success at a strong clip in the process. And while "The Menace" has faced some tough setbacks inside the cage, his unwavering drive to persevere has kept the Missouri native a force to be reckoned with once the leather starts flying.

As Johnson currently finds himself amid the roughest patch of his career, it's his ability to adapt that will be most crucial on the immediate road ahead.

Following a prominent run which saw the Henri Hooft-trained fighter notch four straight wins, the momentum swung drastically in the opposite direction for Johnson as the 31-year-old lightweight dropped all but one of his next five outings. The lone victory in that stretch came in highlight-reel fashion as Johnson scored a knockout against Dustin Poirier, but back-to-back losses in the next two bouts put him at a crossroads of sorts.

And with Johnson being one to keep it moving, he decided to make the drop down into featherweight waters.

"It's always been in the back of the head of mine to drop down to featherweight, and I really wanted to establish myself in the lightweight division, get as close to a title, if I could've won the title, and then drop," Johnson told FloCombat. "But now it seems like, you know, with the division, how fights are going, it's going to be a little pause or a break to get to the title. So I thought I'd just go to '45, man. I've fought everybody at '55.

"I want to fight some new faces. I want to get some new looks. And I want a challenge. Me getting down to that weight is going to be a challenge, and I think that's going to be great for my career. I fought these guys that are, they're probably out-weighing me by 20 pounds when I get in that cage. I don't get up that much after I weigh in. So it's going to be incredible, and I think it's going to really help me when I get around guys and I just start moving them better. And I don't think they'll be able to take my punches as easily."

The UFC's 145-pound fold is currently one of the most talent-rich collectives under the promotional banner, and Johnson is wasting time going after the biggest game he can find lurking in the divisional ranks.

"I think me and Cub (Swanson) would be a great fight," Johnson said. "I wanted (Jose) Aldo first, but it looks like him and Ricardo (Lamas) are going to fight, and man, I mean, Cub would be the next great option. I've gotten into this business with one thing on my mind, and that's to fight the best guys in the division, to fight whoever's the champ, whoever's beaten everybody. Those are the guys I want to fight, so a fight with Cub, you know, that's right up my alley.

"He's a friend of mine but it's all business and I want to test myself. And he's one that will test me. Man, December 30's right up my alley. It's a great card. It's another card in Vegas. I need to redeem myself after my last trip to Vegas, so that's perfect for me, man. I just got back into training, and I'm hitting it hard. I'm going to be ready for anything that comes up."