FloCombat Road Trip 2 (#FCRoadTrip2) - East Coast
Frankie Edgar Talks Dark Times And Golden Motivations
Frankie Edgar Talks Dark Times And Golden Motivations
UFC featherweight title contender Frankie Edgar reflects on tough times and talks potential title fight with Max Holloway.
Sep 22, 2017
by Duane Finley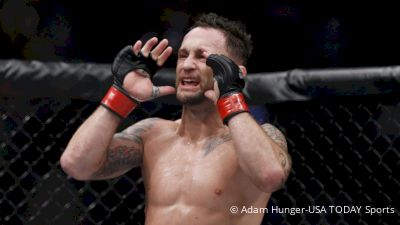 Frankie Edgar has shown a combination of heart, skill, and resilience while forging an already legendary career during the decade he's competed inside the Octagon. And "The Answer" is far from slowing down anytime soon.
The fighting pride of Toms River, New Jersey, has reigned as king over the UFC's lightweight division and held sway as a perennial contender in the featherweight ranks as well. Edgar's current position sees him in position for a shot at Max Holloway and the 145-pound title for his next go, but the Hawaiian champion's ongoing contract dispute with the promotion has put the title situation in a holding pattern for the time being.
Nevertheless, keeping the kinetic energy flowing is the only thing Edgar knows, and "Frankie Scraps" has remained in the gym sharpening his weapons until the date becomes official.
"I think I'm always knocking on the door to a title shot because I'm fighting whoever they put in front of me," Edgar told FloCombat in exclusive interview. "Whether he's the No. 1 contender, he's dangerous or his style may give me fits… I just say yes. Then I beat them and beat them soundly. That's why I am where I am and nobody can take that away from me.
"I'm pretty sure I'm going to be fighting for that title and I imagine it'll happen before the year is out, but it's not 100 percent yet. I'm just sitting back waiting to get that call."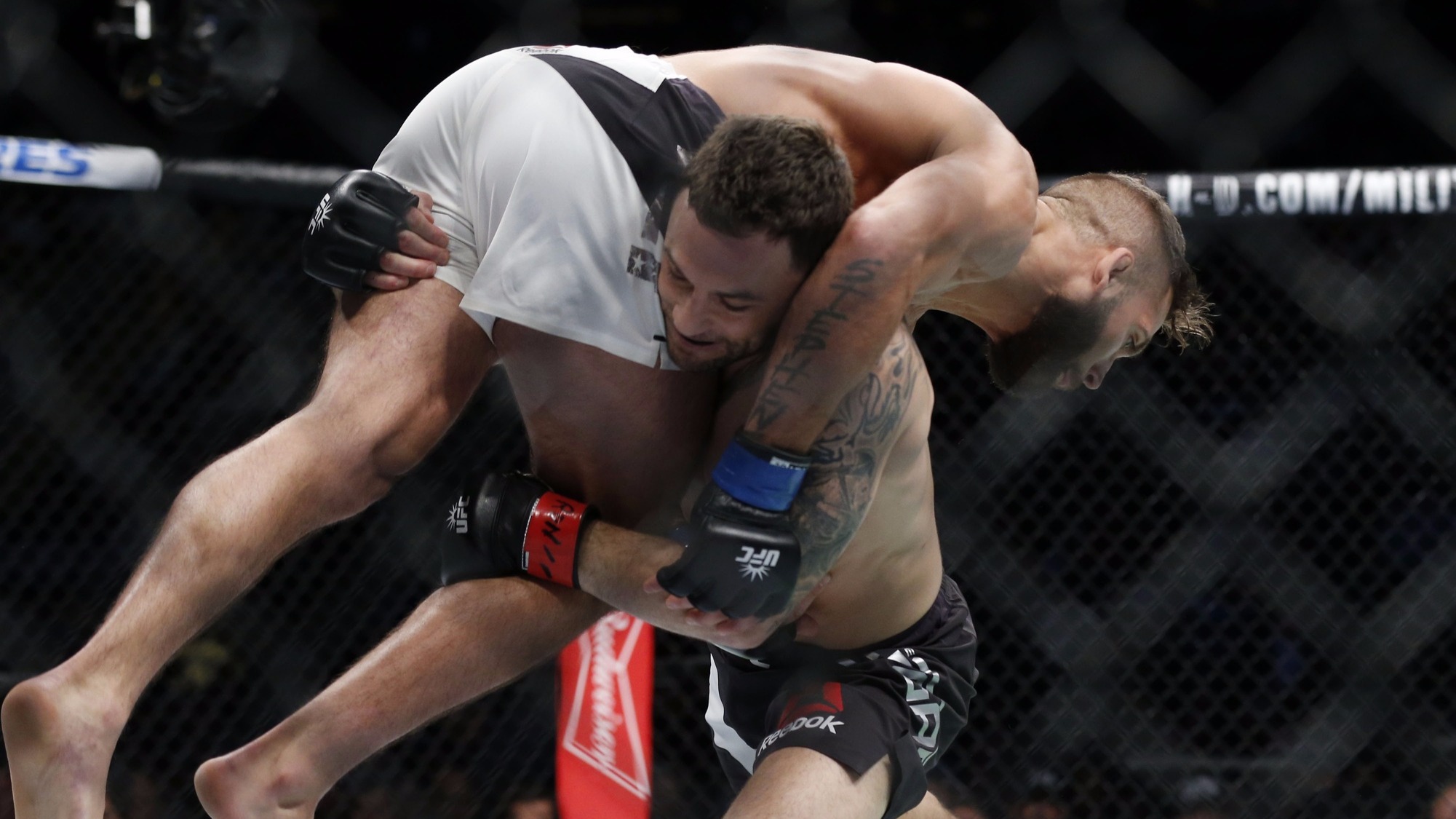 Photo Credit: © Adam Hunger-USA TODAY Sports
Edgar's experiences in the fight game have educated him to the nothing-is-given reality of the sport, and he's no stranger to promised title shots going astray. In turn, Edgar has refused to take his foot off the gas pedal and continued to push forward at every turn. The gritty veteran simply refuses to be denied, but he's learned to curb his aggression in order to keep his eyes on the ultimate prize.
"I've learned to be patient all the time, and my kids probably taught me that over the years," Edgar said. "I can't get upset about things I really can't control. I feel really good about things right now. I know I'm fighting for that title soon. I just don't know when. I'm in the gym working and preparing to make sure when that call comes I'll be ready.
"It's still fun to me it really is. I'm not ready to get a real job, and these young guys keep me motivated because I'm still keeping up with them. I don't see anything close to an end in sight."
Although Edgar is currently enjoying a run that has seen him find victory in all but one of has last eight showings and has notched back-to-back wins inside the cage, it wasn't long ago the masses at large seemed to write him off from ever returning to elite status.
After an impressive run as lightweight champion, Edgar dropped three straight outings from February 2012 to February 2013 in what resulted in the toughest stretch of his career to date. Granted, all three fights were close, hard-fought affairs in which the decision could have easily gone the other way, but the end results were ultimately what mattered.
Rather than drop his head and wallow in despair, Edgar snapped right back on his grind each and every time, and the benefits of his resilience are what the 35-year-old featherweight contender is reaping in the here and now.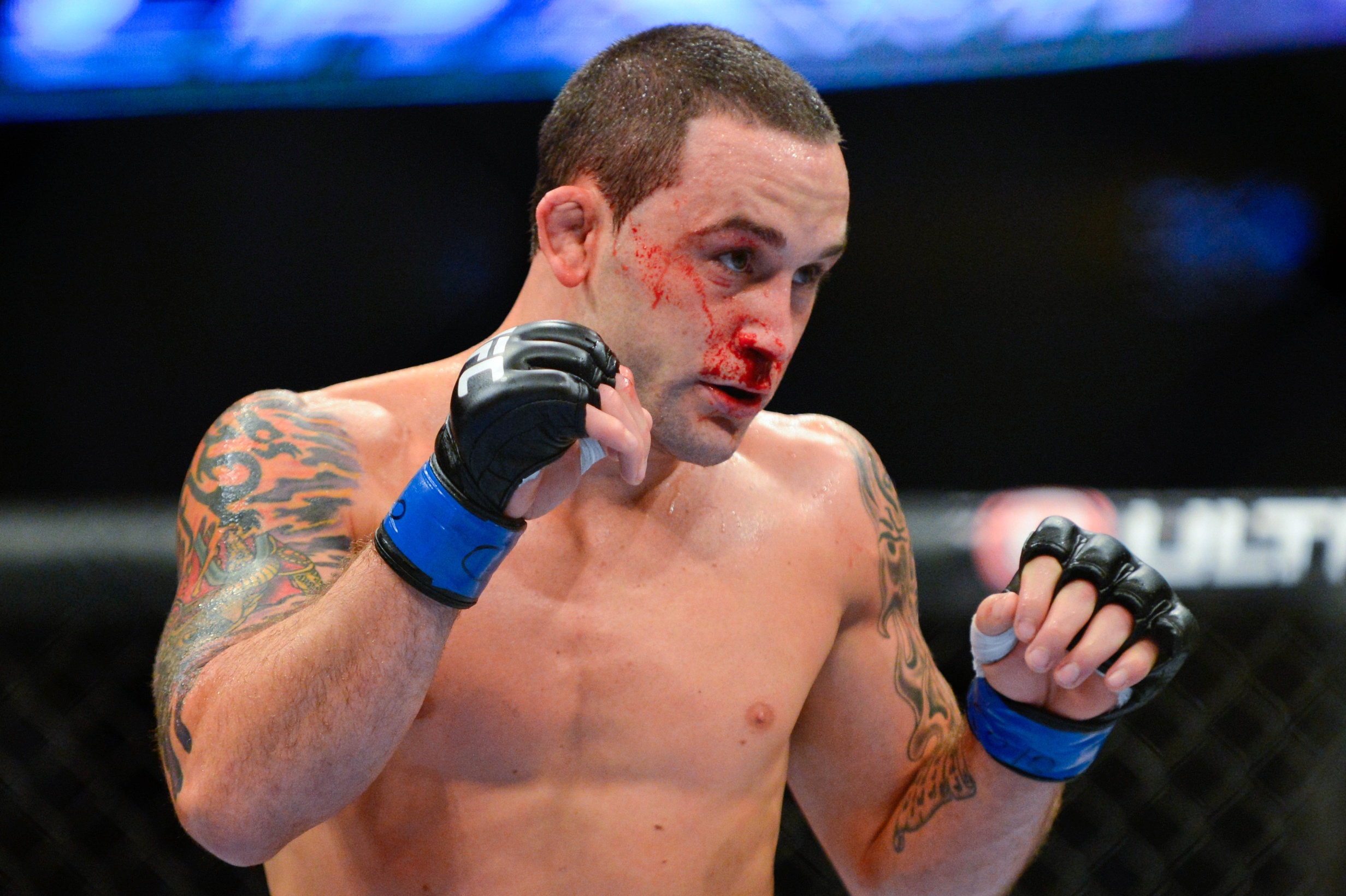 Photo Credit: © Ron Chenoy | 2012 Aug 11
"I never took my mind off the main goal and that's being the champion," Edgar said. "Holding that lightweight title felt good, but having that three-fight skid was tough. Those were dark times in my career, but I never let it get me down too bad. I lost, took it like a man, and got back in the gym. I lost again, took it like a man, and got back into the gym. I got right back to it because it's just like a quarterback in the NFL who throws an interception and has to have a short memory and forget about it.
"I still consider myself one of the best in the world -- if not THE best in the world -- and kept plugging away.
"I doesn't matter what people think about it because the result is still the same. People who were there can say I won but 10, 20 or 50 years later that loss is still going to be there on record. You can't think about it and let it hold you down. You have to keep moving and that's what I did."
While Edgar has at times seemed to struggle with connecting to the mainstream masses, his reputation among hardcore fans and his peers in the fight game has always been strong. The reason for this admiration comes in Edgar's refusal to break in the toughest situations and his unwavering drive for victory at all costs.
Leaving it all in the cage may be a cliche to some, but it's the only way Edgar knows how to operate.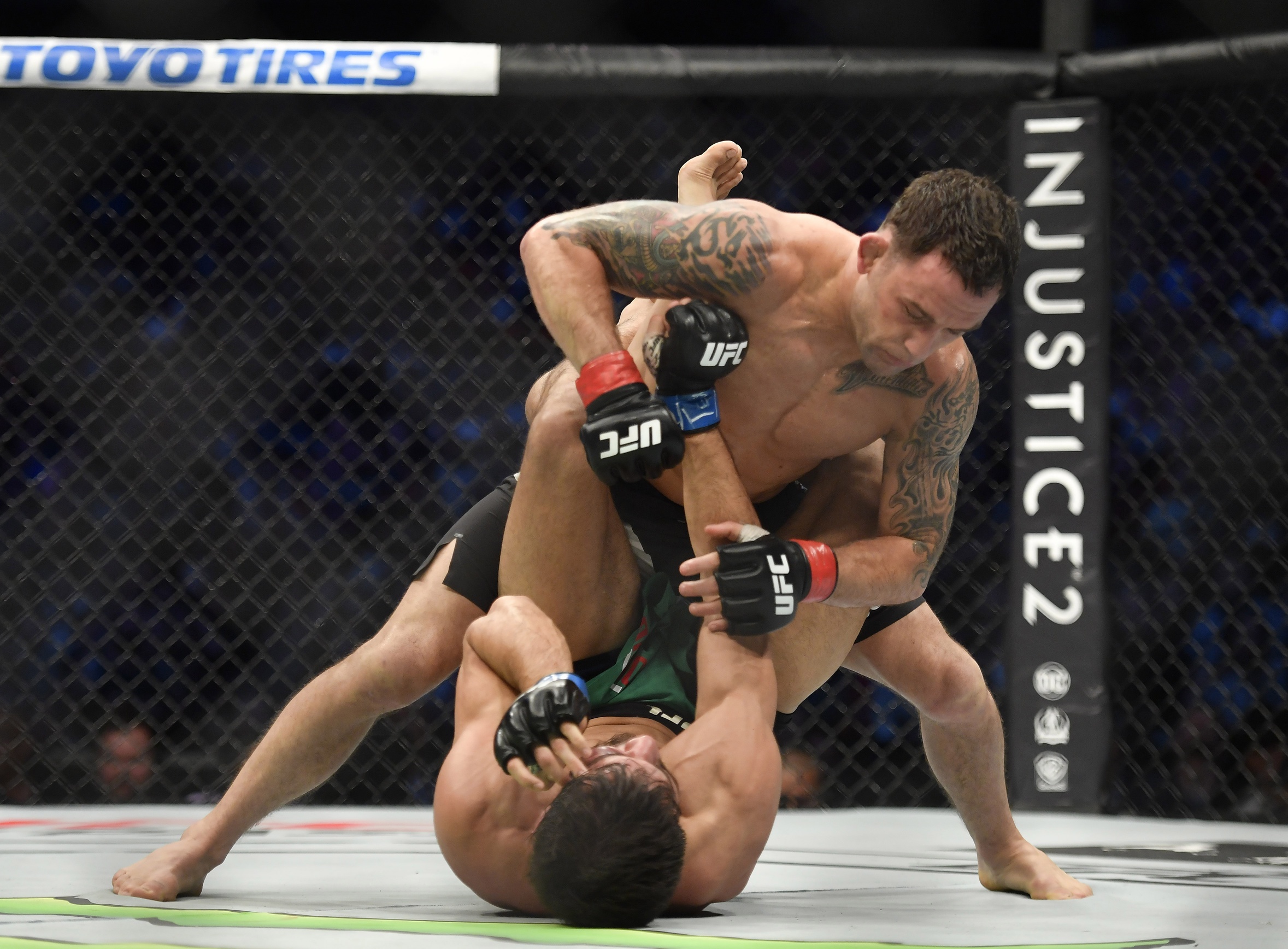 Photo Credit: © Jerome Miron-USA TODAY Sports
"I give my all out there," Edgar said. "I prepare the right way, show up, and leave my heart in there every time I do it. That's all I can do and the only way I'm ever going to do it. I tell my kids all the time to never quit and never set yourself up for failure in what you do.
"I don't know, man. You would think someone like myself who is the everyday guy would be someone people relate to. I was a f*cking plumber before this and that's as blue collar as it gets. You'd think more people would relate to that, but some people like the glitz and the glamour some fighters bring. The great thing about MMA is there is something for everyone."
With the meteoric rise of Conor McGregor and the brash-talking and over-the-top style the Irishman has put on display during his rise, the question needed to be posed as to whether Edgar would ever consider bringing a "Notorious" approach to style and presentation to up his visibility.
"I don't mess with that fur, man," Edgar laughed. "I don't think that's for me."