FloCombat Road Trip 2 (#FCRoadTrip2) - East Coast
Jim Miller Awaits UFC Contract Resolution, Open To Fighting For Bellator
Jim Miller Awaits UFC Contract Resolution, Open To Fighting For Bellator
Lightweight staple Jim Miller will fight out the final bout of his UFC and is open to exploring Bellator as option.
Sep 20, 2017
by Duane Finley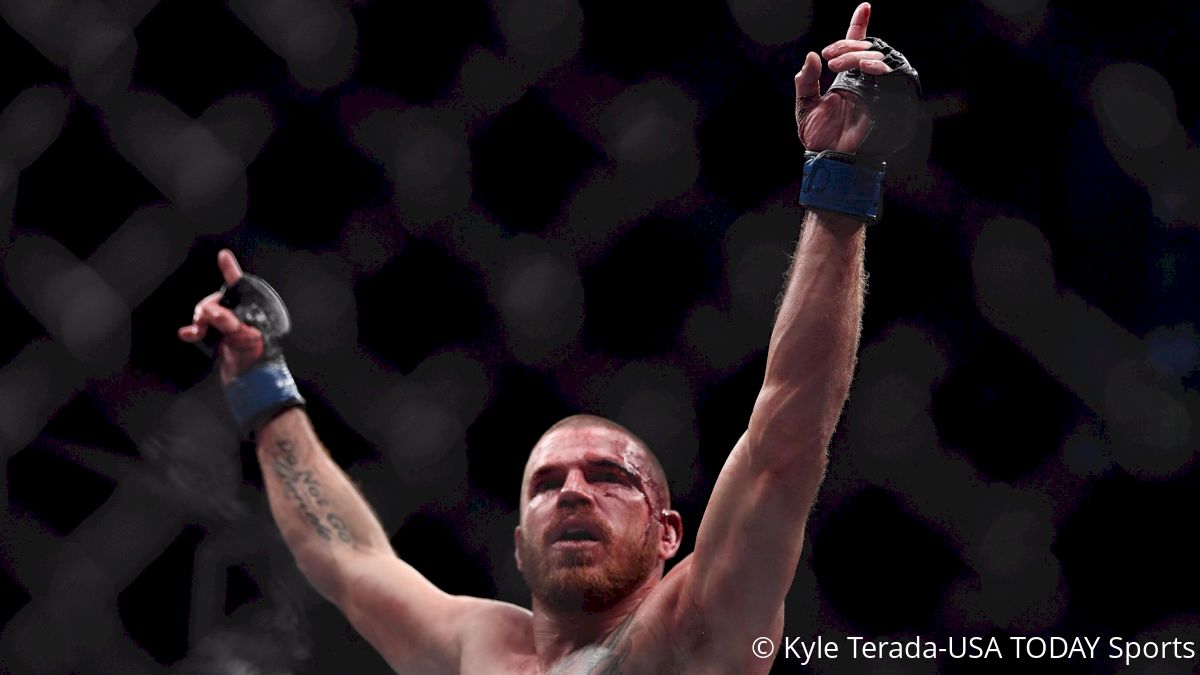 What you see is what you get with Jim Miller.
The long-standing UFC lightweight has spent the past decade waging war with the best 155-pound fighters on the planet and has found success at a remarkable rate in spite of facing such vaunted competition. Simply put: Miller has consistently looked to test himself against the best the UFC has to offer, and if things work out the way he wants them to then this trend will continue.
That said, Miller is currently sitting on the final bout of his contract, and should a suitable contract materialize in the coming weeks, the blue-collar fighting pride of Sparta, NJ, sees a future that very well could take place inside the Bellator cage.
A rumor is heavily circulating on social media platforms regarding a potential bout between Miller and Francisco Trinaldo in Brazil. And while Miller is certainly open to throwing hands with the Brazilian powerhouse, he didn't bite his tongue exposing the reality of the current state of his next bout.
"I haven't signed anything yet," Miller told FloCombat on day three of the FloCombat Road Trip Project. "Yeah, yeah, I think definitely [I'm at a crossroads]. Like we just said about being further along -- I just turned 34. I don't know how many years I got left in this shit. I'm starting to get a little of that salt-and-pepper look. It makes me look experienced, you know?"
One of Miller's biggest talking points in regard to his career is the window of time he still has left to compete. The 34-year-old has shared the Octagon with a plethora of exceptional talent, but he doesn't believe his spoils have equaled the output and sacrifices he's made during his career as a fighter. This is a point Miller has come to strongly realize over the past two years, and this reality has led him to amplify his efforts to build a larger presence online and explore opportunities outside of fighting he would have paid no mind to during his early days with the UFC.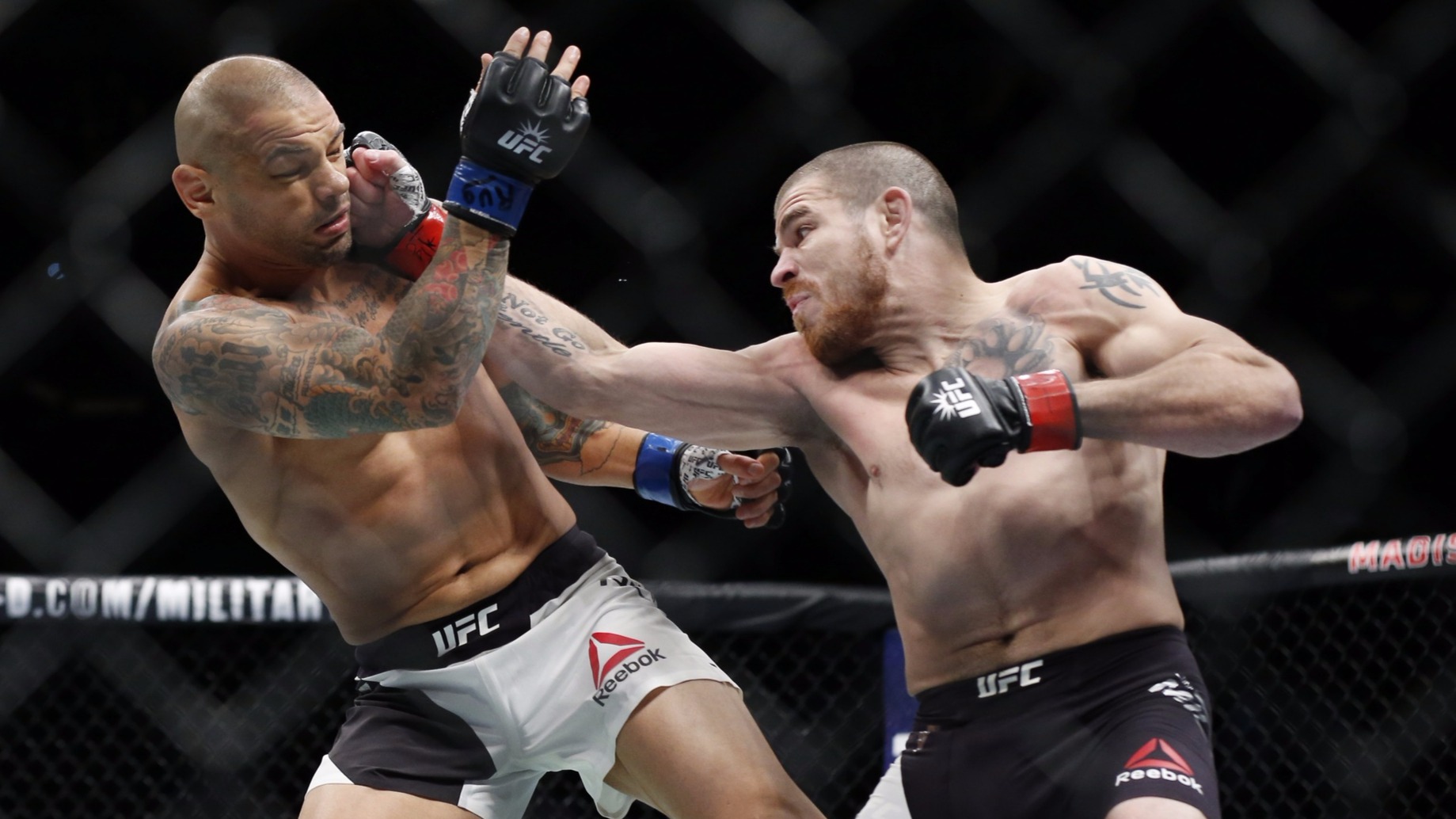 Photo Credit: © Adam Hunger-USA TODAY Sports
"I'm looking forward to building something post-fighting," Miller said. "I need opportunities, and that's really what it comes down to. One of the things I've told some of the younger guys -- one, to be yourself in this. There's no sense coming into fighting and going on social media and acting a way... playing a part and being something you're not. Be yourself but always be looking for the next thing and the next opportunity. It is a business. And I kind of neglected that side."
Miller acknowledges there have been opportunities missed in the lead-up to the here and now, but it's information he's quick to point out to the younger fighters who train at his gym. One of the most prominent examples Miller can find comes in talented upstart Mickey Gall. The "Hype Slayer" has garnered a considerable amount of heat for having knocked off CM Punk and Sage Northcutt with relative easy inside the cage and has proven to have a genuine personality and slick media approach beyond the bright lights.
When Miller shares the lessons learned to a fighter like Gall, he also emphasizes the importance of staying true to yourself every step of the way.
"A guy like Mickey, he should be fighting to set something up past fighting right now," Miller said. "Because the fact of the matter is, there's only one person in MMA that's ever made enough money in MMA to not have to worry about it, and that's Conor [McGregor]. He made that money in boxing, but still in MMA, he's made a lot of money that if he was smart about it and not buying everybody a Lamborghini, he probably wouldn't have to worry about it.
"Nobody else, not even [Ronda] Rousey or Brock [Lesnar] or [Georges St-Pierre], they didn't make enough to just be able to retire and do some things here and there. MMA is a tool, you know? And I neglected that side of using that tool, using that notoriety to develop things outside earlier in my career."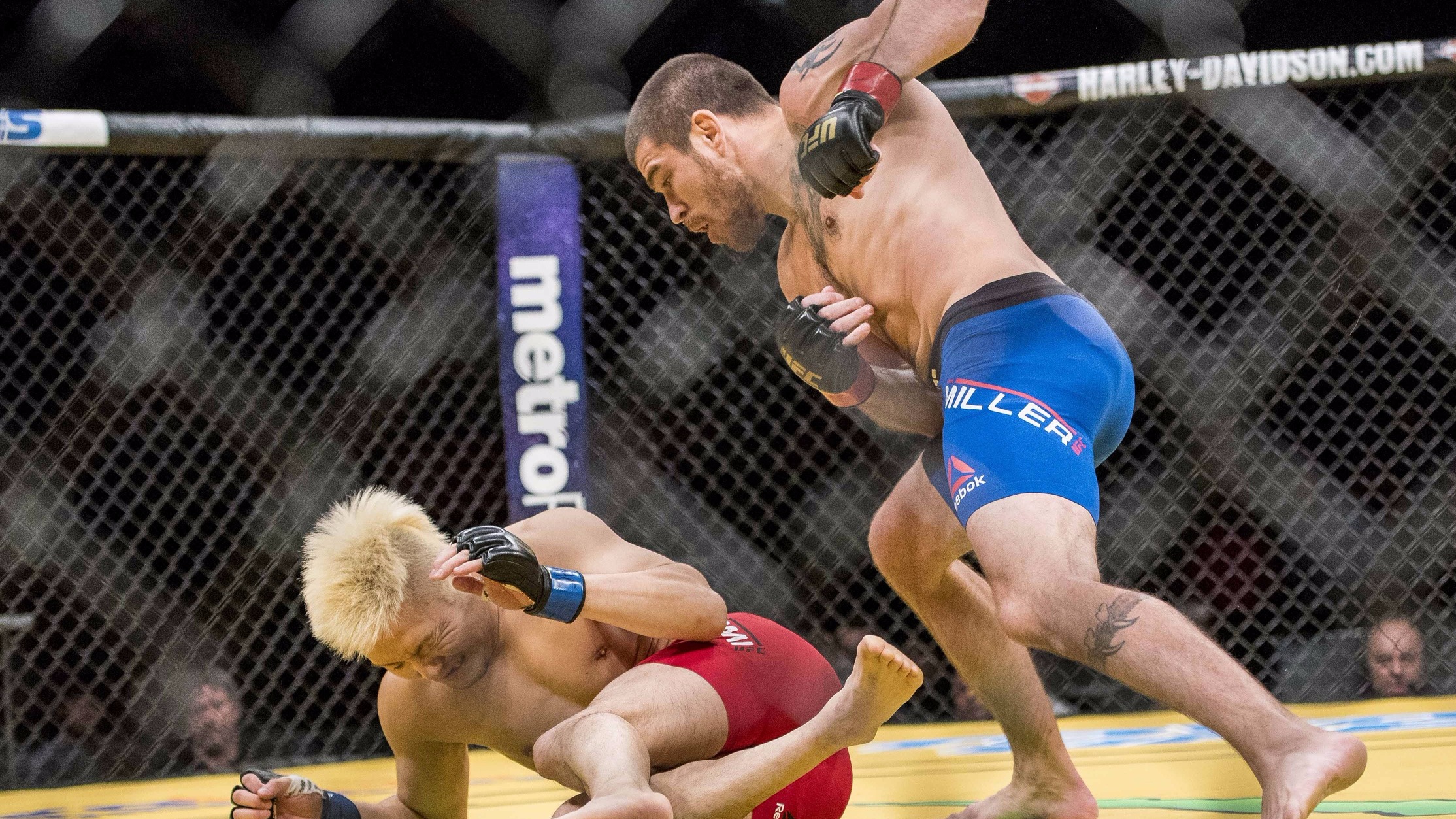 Photo Credit: © Joshua Dahl-USA TODAY Sports
As Miller waits for the final bout on his current deal to be fulfilled, his thoughts are locked firmly on this future in competition. Granted, Miller's career trajectory has come with long stretches of success mixed with a handful of setbacks inside the cage, but the Miller Brothers MMA leader has never lost sight on the fact he's an athlete who has proven his worth time and time again when the spotlight is on full. Miller's ability to bring the ruckus each and every time he competes has made him a fighter other fighters love to watch.
Not only has Miller been a part of some of the biggest events in UFC history, but he's also delivered on his end of the deal by bringing full-throttled violence from start to finish.
"The fact of the matter remains, though... I'm still the guy who's fought in the most biggest cards over everybody else," he said. "I know what I've done. And I'm looking to take the legacy that I've created and feed my kids with it until I'm 50."