Kevin Lee: Conor McGregor Is A Bitch, Tony Ferguson Tougher Opponent
Kevin Lee: Conor McGregor Is A Bitch, Tony Ferguson Tougher Opponent
Surging UFC lightweight Kevin Lee takes shots at Conor McGregor while prepping for Tony Ferguson.
Sep 16, 2017
by FloCombat Staff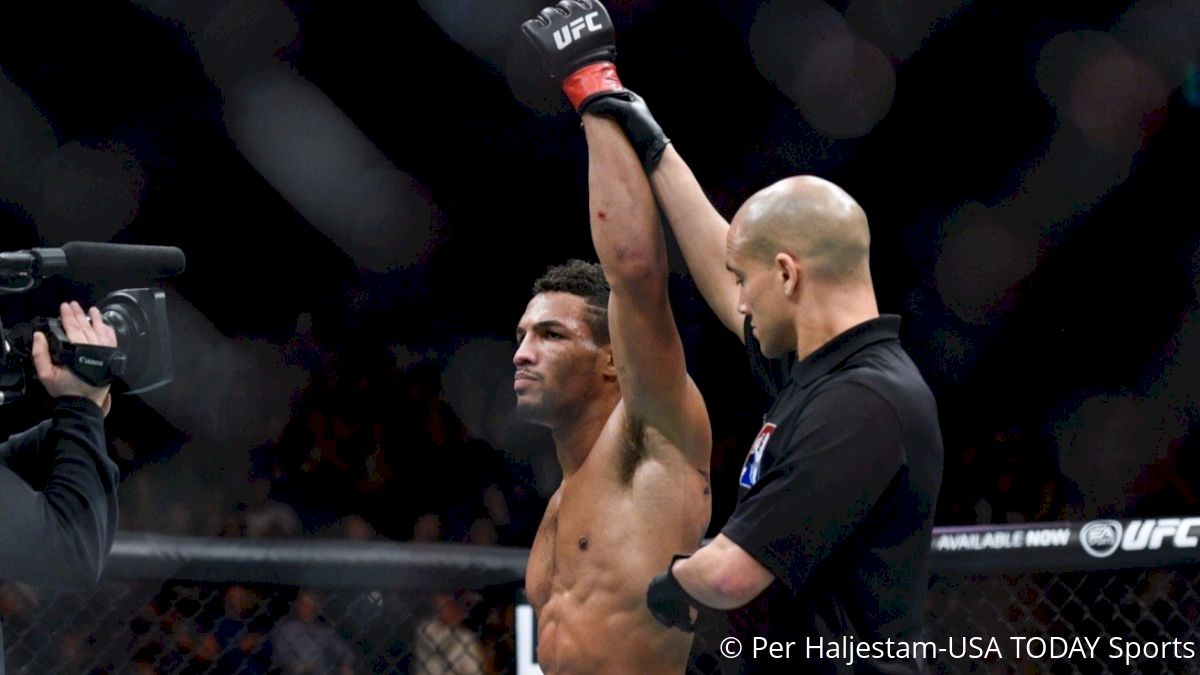 By Damon Martin
When Kevin Lee steps into the Octagon on Oct. 7 at UFC 216 he will be competing for the interim lightweight champion against Tony Ferguson, but in his mind this is the fight that will determine the true king at 155 pounds.
Current champion Conor McGregor is out of action after losing to Floyd Mayweather in a boxing match, and as of now, there's no word on when he will make his return to the UFC.
With McGregor out of action, the UFC opted to move forward by matching up Lee against Ferguson, who have won a combined 14 fights in the lightweight division ahead of their showdown at UFC 216.
While the end goal for most fighters would be unifying the title against McGregor at some point in the future, Lee isn't all that concerned about whether or not the outspoken Irishman ever comes back to defend the belt.
The way Lee sees it he's already fighting a much tougher opponent in Ferguson.
"Tony's tough as f*ck. I'll give him that," Lee told FloCombat. "I'm expecting a dog fight. Even when I'm watching him, he does a lot of things wrong but he makes them right. Tony's no bitch."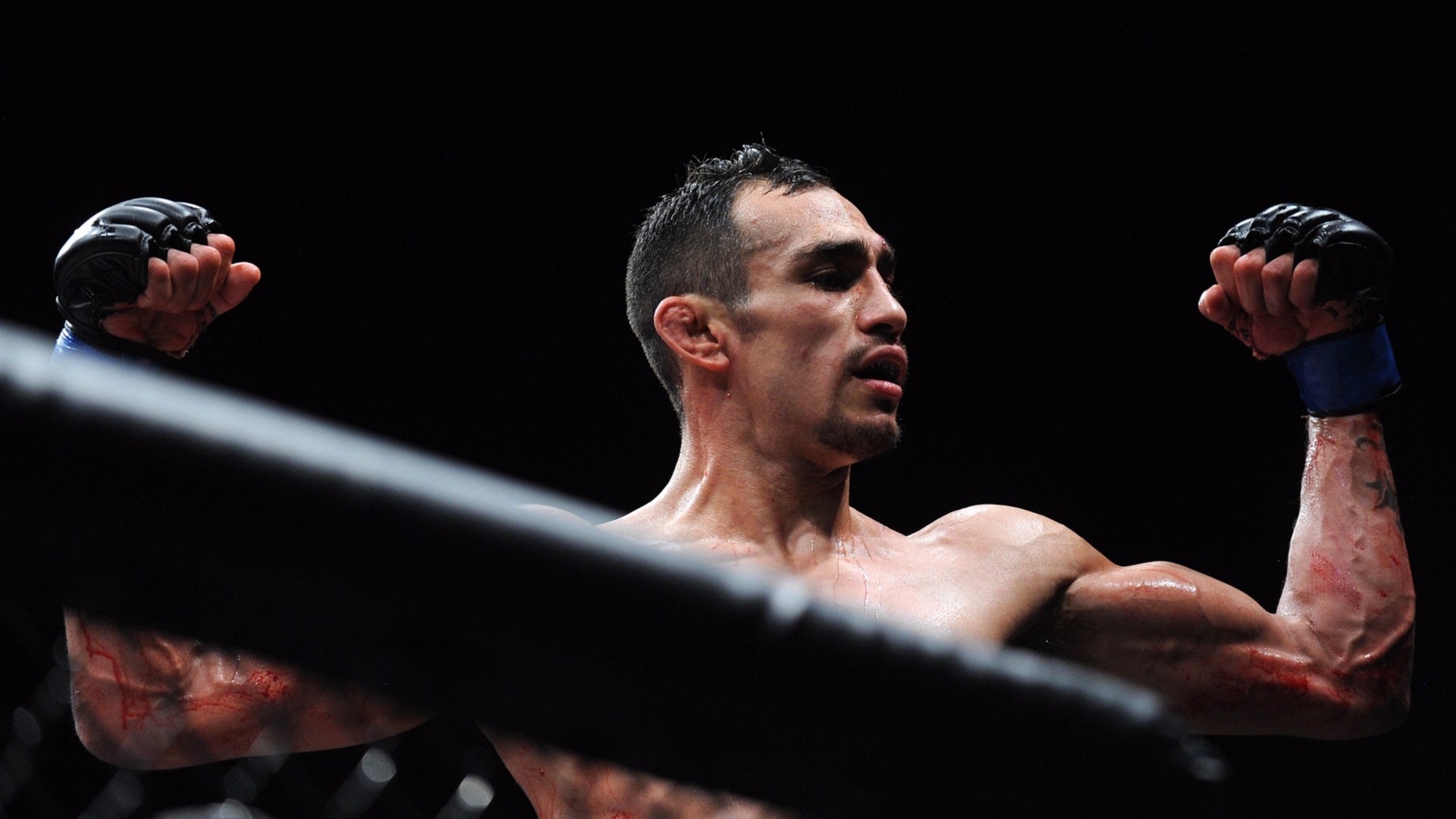 Photo Credit: © Gary A. Vasquez-USA TODAY Sports
On the flip side, Lee says exactly the opposite when it comes to McGregor, who he paints as an absolute quitter when the going gets tough. That's one of the reasons why Lee was so confident that Mayweather would beat McGregor in their boxing match because he knew sooner or later the reigning UFC lightweight champion would look for a way out.
"I knew Mayweather was going to beat Conor because Conor's a quitter. Conor quit during that fight. That's the thing about fighting -- you can't hide who you really are. If you a bitch it's gonna show and this is not the first time," Lee said about McGregor.
"It showed in his first Nate Diaz fight. It showed again in the second Nate Diaz fight and it showed versus Mayweather. When you're slapping around and kind of signaling to the refs that you tired. That's him wanting to quit. That's him wanting out. You'll never see Tony Ferguson like that. Tony Ferguson went to war with [Rafael] dos Anjos for five rounds in Mexico City at altitude. Of course he's tired but he's not going to show it like that."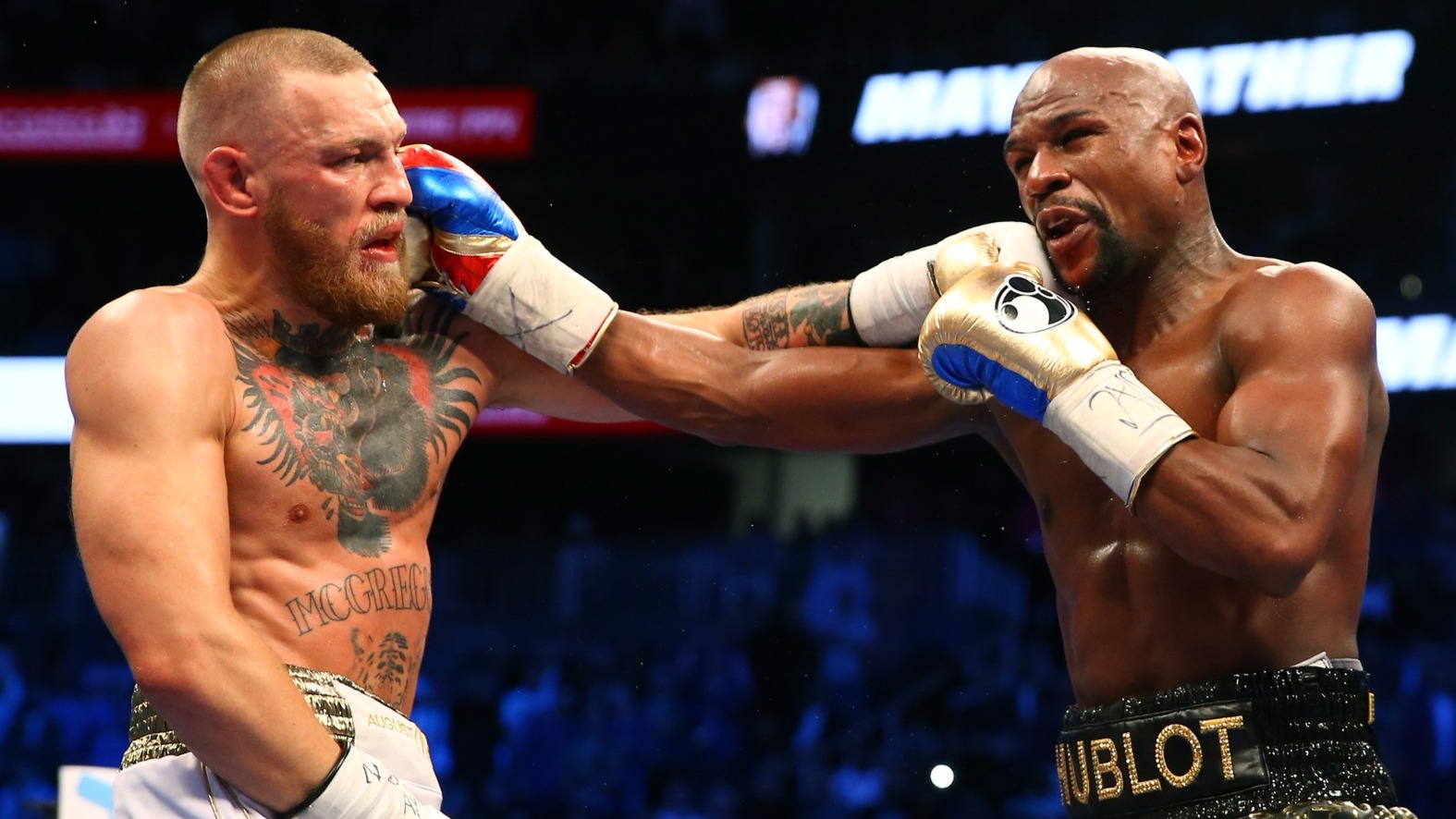 Photo Credit: Mark J Rebilas-USA TODAY Sports
Lee has already exchanged more than a few heated words with Ferguson in the lead up to their fight, but that doesn't mean he can't recognize a tough opponent when he sees one.
When it comes to McGregor, Lee only sees a fighter looking for a way out and that's what makes Ferguson such an exciting challenge because breaking him at UFC 216 will mean so much more in the long run.
"[Conor] is being a bitch. He wants out. I'm going to give it to Tony. Tony's never going to bitch out, Tony likes to fight and it tips me up even more to break somebody who has such a strong mentality," Lee said. "Just like Michael Chiesa. You look at Chiesa and he don't have a whole lot of athleticism, you look at his skills and it's all right but one thing you can't take away, he's got a mind. He's got heart. I like taking out guys like that because it just makes me stronger."