Paige VanZant Done With Dangerous Weight Cuts, Ready For Flyweight Debut
Paige VanZant Done With Dangerous Weight Cuts, Ready For Flyweight Debut
Rising UFC star Paige VanZant details her trouble to hit strawweight limit and motivation for flyweight debut.
Sep 15, 2017
by FloCombat Staff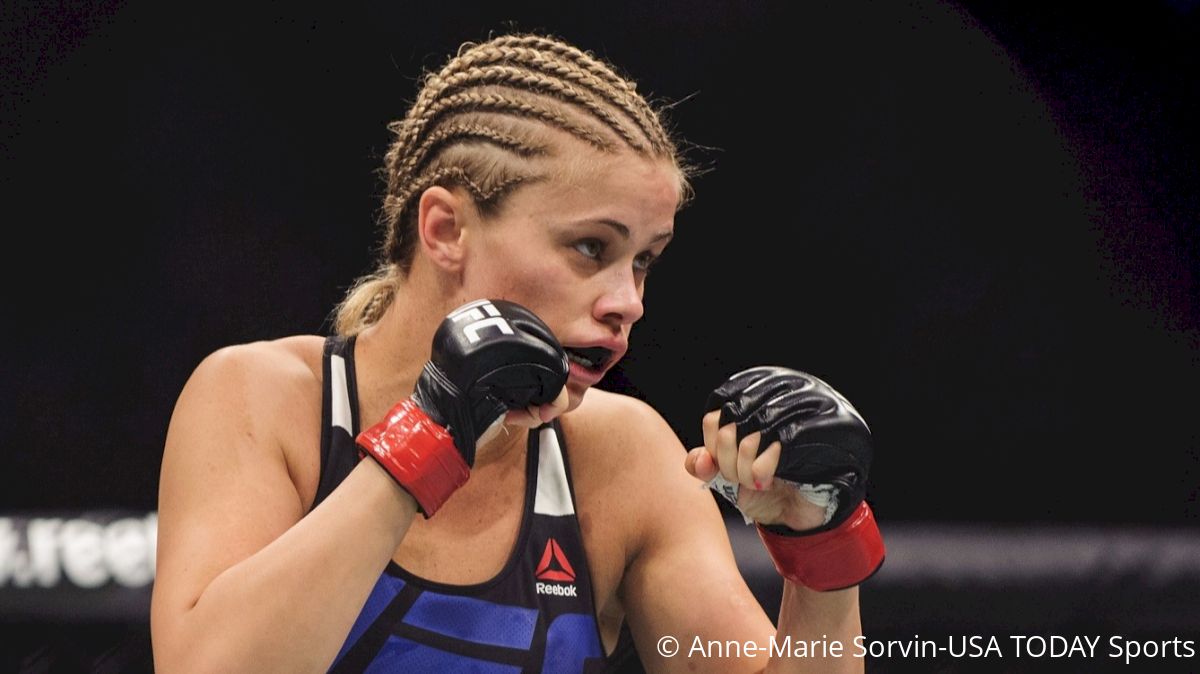 By Damon Martin
It's hard to find a time during fight week when Paige VanZant didn't have a smile on her face.
Yet, while VanZant had a grin on the outside, she was quietly suffering on the inside while going through several rigorous weight cuts that were absolutely torturing her body.
According to VanZant, it was never easy to get down to the 115-pound strawweight limit, but her most recent bout against Michelle Waterson was moment when she realized that the weight cut wasn't just debilitating on her performance — it was getting rather dangerous.
"I don't like to make excuses, I don't want to take anything away from anybody but it came to a point where my team and my parents told me that if I'm going to keep making that weight cut that I need to stop fighting. It's just not worth it. I was killing myself to make 115 [pounds]. It's a hard, hard cut for me," VanZant told FloCombat on Thursday.
"My last one, one of my best friends found me passed out on my bathroom floor and they didn't know what to do anymore. It was too hard of a cut for me and I've said it before, I'm a really big advocate for body positivity and loving yourself for who you are. I really was giving myself an eating disorder to try and make weight and killing my body. Putting it through something worse than it needed to go through to make weight."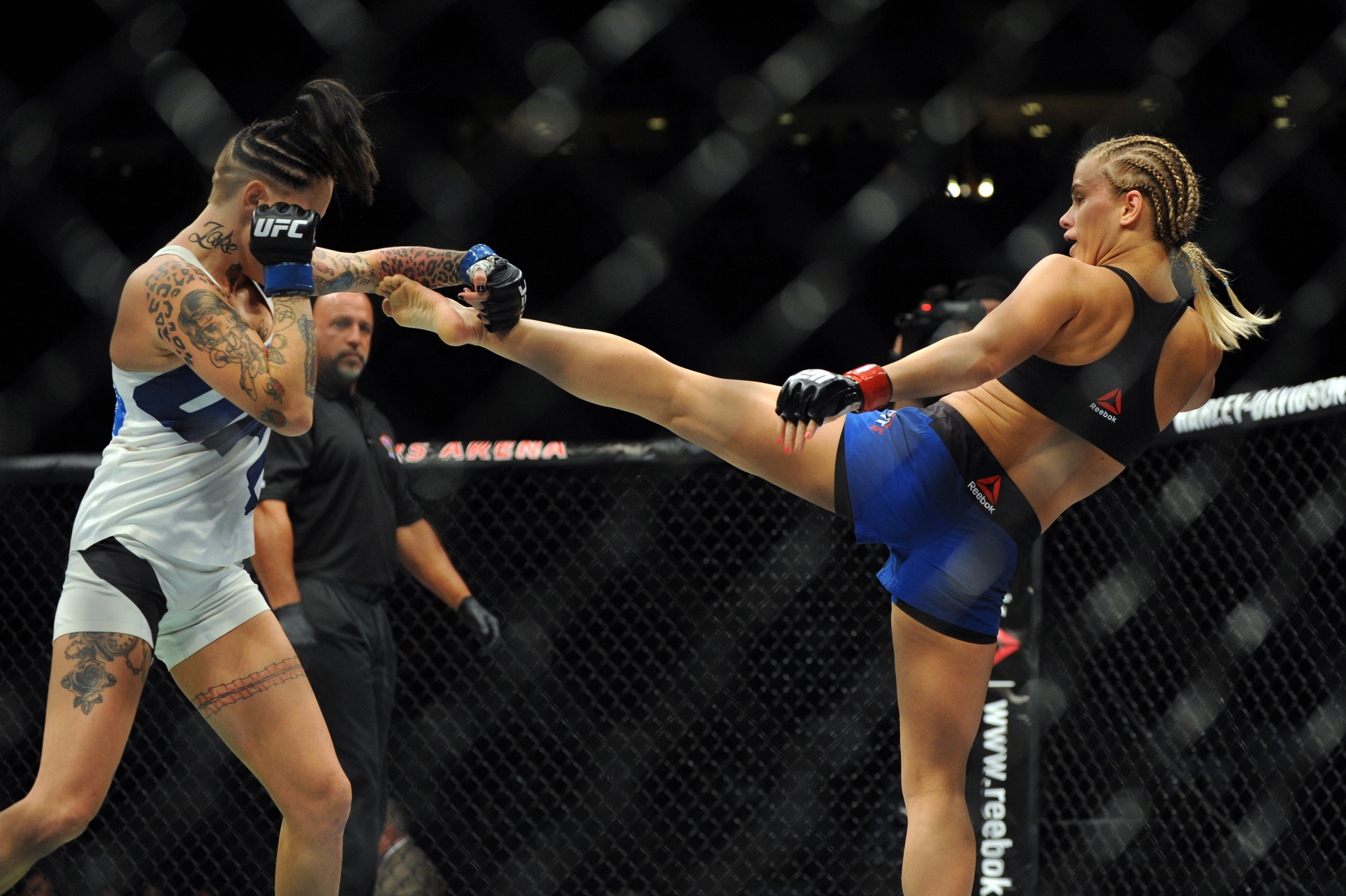 Photo Credit: © Anne-Marie Sorvin-USA TODAY Sports
VanZant said the problems with her weight cut weren't as bad when she first joined the UFC roster, but that's mainly because during those days she was able to rehydrate using an IV, which was later banned as part of the promotion's anti-doping program.
For her last three fights, VanZant has cut weight in a similar way, but her body was just not recovering enough for her to give a top notch performance on fight night.
"For the first few fights in the UFC it was before USADA had taken over so I was able to IV," VanZant explained. "It really was the last three fights where we weren't able to IV anymore. I was able to pull it together. Like obviously when I fought Bec [Rawlings] I was able to pull it together but I just couldn't rehydrate and couldn't recover fast enough.
"I was still feeling dehydrated and feeling the weight of the weight cut in the cage. I wasn't athletic and I was just drained for all the fights."
Not only were VanZant's performances lacking due to the weight cut but her body was suffering tremendously after dropping down to 115 pounds on numerous occasions.
There are documented cases of athletes dying from a severe weight cut, and VanZant says talking to some of her physicians about the damage she was doing to her body was enough to scare her straight.
"Some of my doctors were telling me I'm doing permanent damage to my body and they told me I needed to start picking a new career or I need to make some changes," VanZant said. "I feel like it is even scarier for a girl. Obviously, I want to have kids, I want to have a family but I could ruin that by cutting weight. It's definitely a scary situation to put yourself in."
Just when it looked like VanZant was running out of options for her career at 115 pounds, the UFC announced that they were introducing a women's flyweight division with the latest season of "The Ultimate Fighter" crowning a new champion.
It was like fate fell directly in her lap because VanZant knew that fighting at flyweight could be the best possible answer to the struggles she was having getting down to 115 pounds.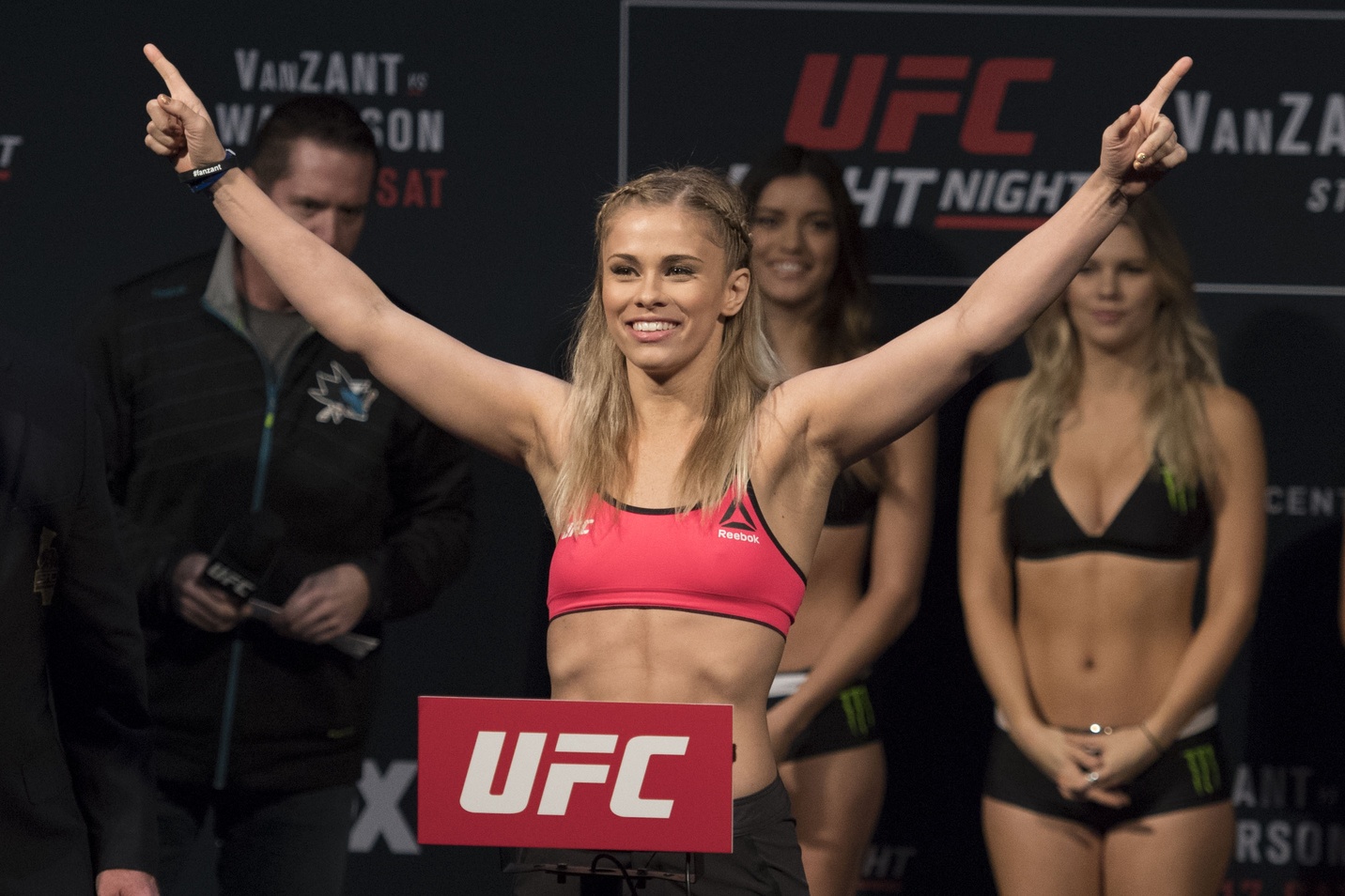 Photo Credit: © Kyle Terada-USA TODAY Sports
"I'm just really happy. I told the UFC it's time for me to go up and luckily we were doing as much as we could to find a matchup. Jessica Eye was the only one available so we agreed to take the fight," VanZant said.
"They are opening up the flyweight division so it's perfect timing. With "The Ultimate Fighter" airing right now, it's immediately going to give me so many more opponents to fight at 125."
Of course any time a fighter moves up in weight there's always the concern that they could be giving up too much size to bigger opponents, but VanZant says that's not going to be the case where she's concerned.
In fact, VanZant believes that fans will finally see her perform to the best of her ability because she's no longer going to be destroying her body before ever actually stepping foot inside the Octagon.
"I know for sure I'm going to feel so much better. The fact that I don't have to cut the extra 10 pounds. My body will easily make 125 but getting anything lower than 125 just hurts me. I know I'm going to be more athletic than I've ever been. I'm going to be stronger than I've ever been. It's just going to be whole new athlete. I'm the most athletic I've ever been at 125.
"I think the world's going to see this is where I really belong in the 125 division. I can't wait to get back in there."