559 Fights 59
559 Fights 59 Preview: 4 Fighters To Watch Saturday On FloCombat
559 Fights 59 Preview: 4 Fighters To Watch Saturday On FloCombat
559 Fights 59 brings some of California's hottest prospects LIVE to you Saturday, Sept. 16. Take a closer look.
Sep 14, 2017
by FloCombat Staff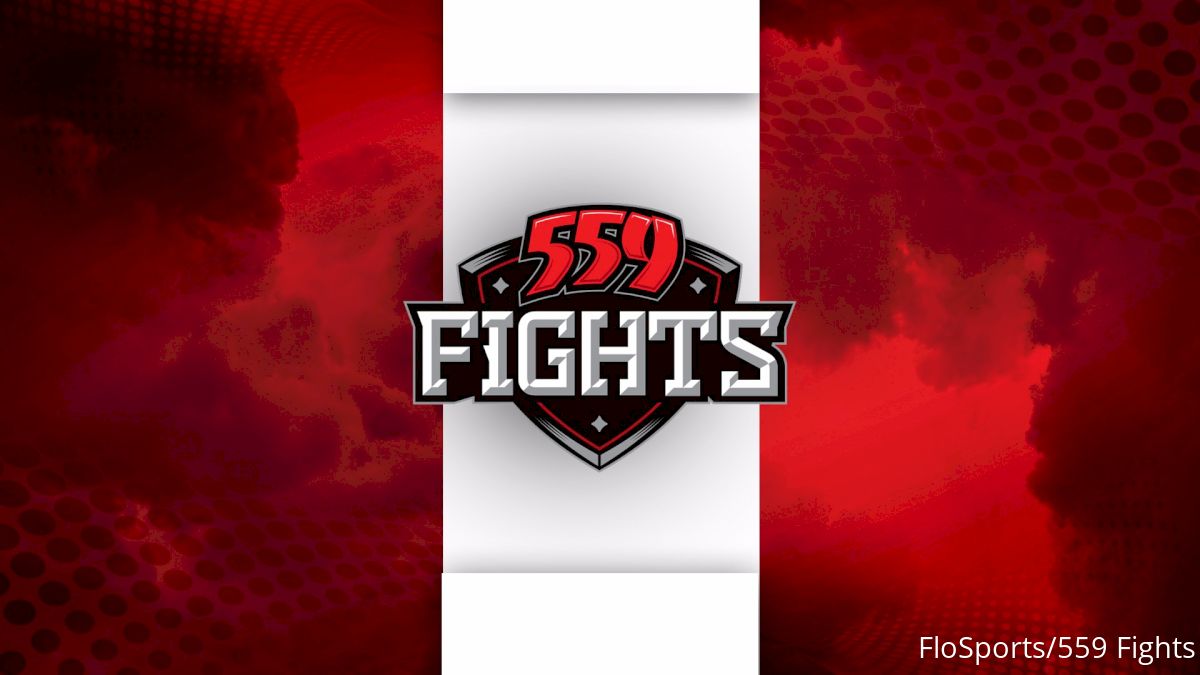 559 Fights 59 is bringing you a banging fight card live on FloCombat from the Visalia Convention Center in Visalia, CA, on Saturday night.
Here is a look at the four fighters to watch at the event, which
streams live at 10 PM ET
.
Albert Gonzalez
Middleweight / 3-0 / Fresno CA
Gonzalez, who faces Nick Maximov for the vacant 559 Fights middleweight title on Saturday, has fought all three of his bouts in the 559 Fights promotion, winning one by decision, one by TKO, and one by submission.
The promising middleweight prospect has gone through adversity in his three fights, but he's shown resiliency in the face of fire. Against Bako Ambonisye in May, Gonzalez was clipped but fought back to win the decision. Nearly two months later, he was taken down by Jared Velasquez but showed good jiu-jitsu off his back to secure the fight-ending submission.
Gonzalez fights at a wide stance with a karate style, and he is explosive in both his punches and his kicks. He's also shown he can wrestle as well, making him a fighter to keep an eye on moving forward.
Here is his latest back-and-forth war for the 559 promotion:
Nick Maximov
Middleweight / 4-0 / Chico, CA

The promising middleweight prospect Maximov boasts a 100 percent finish rate in his four fights, with every finish coming in the first round ahead of his title bout against Gonzalez.
Even better, each of those wins came via submission, proving Maximov to be one of the most dangerous ground specialists on the regional scene today. Maximov is clearly at home on the mat, and he has even locked up a triangle from mount. That finish earned him a spot on the
FloCombat Top 10 for August, which you can see right here
.
Here is Maximov's last fight for 559 Fights:
Isaiah Rocha
Bantamweight / 3-0 / Arroyo Grande, CA
An undefeated bantamweight, Rocha has had all three of his fights with the 559 Fights promotion. All three fights were finishes, and all three have come in 2017.
Making this even more impressive, Rocha sports a 100 percent finish rate, as every stoppage has come via TKO. On Saturday night at 559 Fights 59, he takes on Izaiah Ozuna, who is coming off a loss but is looking to get back on the board with a huge upset win.
Rocha, who trains with MMA legend Chuck Liddell, possesses crisp striking, but all his finishes have come via ground-and-pound, as his wrestling and his counter wrestling are both on point.
Here is the latest win from Rocha at 559 Fights 59:

Isaiah Hughes
Middleweight / 3-0 / Arroyo Grande, CA
Hughes is undefeated and has also taken all three of his fights for the 559 Fights promotion. Like Rocha, all of his fights have taken place in 2017. These facts in mind, Hughes is a major amateur prospect to watch heading into his bout against Bako Ambonisye, who is 1-2 and coming off a loss but has fought good competition.
He's been dominant and flashy during this middleweight run since March, as he holds a highlight-reel spinning backfist knockout, a TKO stoppage, and a unanimous-decision victory.
Hughes is well rounded and dangerous. He is an accurate striker with some power, but his wrestling is just as good.
Here is Hughes' latest fight that went the distance at 559 Fights 57:
---
How to Watch 559 Fights 59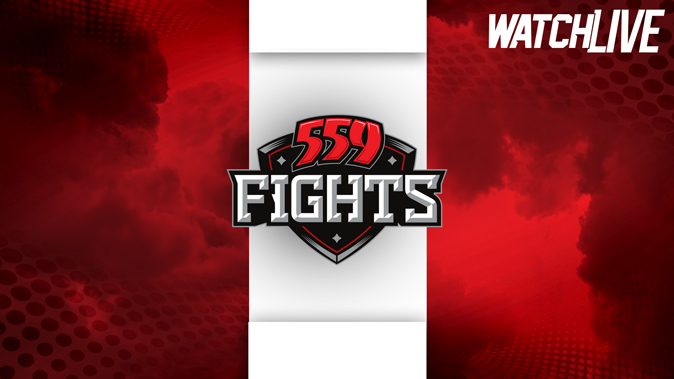 On TV:
Now Available on Roku and Apple TV 4--download the FloSports app now.
STREAMING:
Only on FloCombat with a PRO subscription. A yearly PRO subscription provides access to ALL FloSports sites.



---
Sign Up For The FloCombat Newsletter
Don't miss breaking news, feature stories, event updates, and more. Sign up for the FloCombat mailing list today.