Evolution Fighting Championship (EFC) 6
Rematch And Rivalry Highlight EFC 6
Rematch And Rivalry Highlight EFC 6
Josh Pfeifer and Cody Carillo look to settle the score at Evolution Fighting Championship 6.
Sep 2, 2017
by FloCombat Staff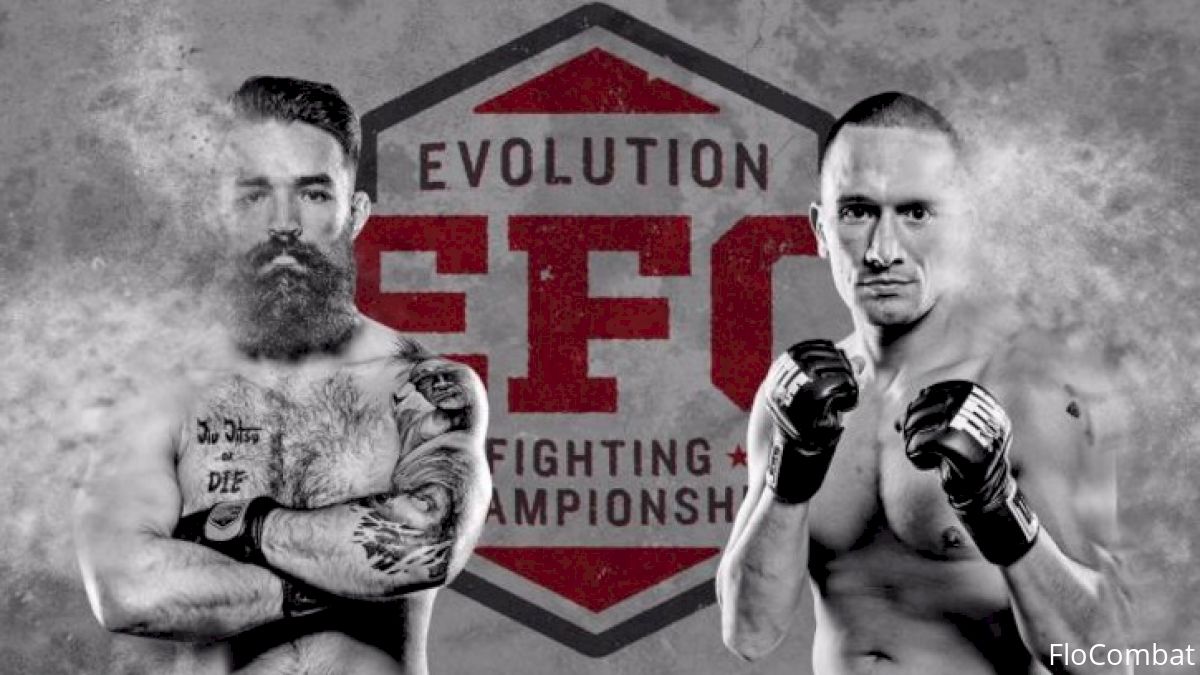 Any time two combatants have shared battle inside the cage on a previous occasion, the second go around brings all the more intensity. Josh Pfeifer thought defeating Cody Carrillo in his last outing would have been enough, yet the two lightweights are set to run in back in the main event at Evolution Fighting Championship 6 on Saturday night.
The event streams live from Mulvane, KS starting at 6:30 pm EDT and
exclusively on FloCombat
.
In their last meeting at Victory Fights 57 Pfeifer took the edge with control, and proved himself capable of defeating a fighter with a huge edge in the experience category. And while the win over Carrillo put him back into the win column, it also extended a successful run where he won all but one of his past four showings inside the cage. Pfeifer will need another impressive showing to build any momentum toward reaching a bigger stage in the sport, and that's exactly what he plans to do once things go live in Mulvane.
On the flip side Carrillo is determined to break out of a recent rough skid and earn revenge on a fighter who edged him out on the judges' scorecards.