Chris Weidman Considering LHW Move Due To Stalled MW Title Picture
Chris Weidman Considering LHW Move Due To Stalled MW Title Picture
Former UFC middleweight champion Chris Weidman considering a jump up in weight if title picture doesn't clear up.
Sep 1, 2017
by FloCombat Staff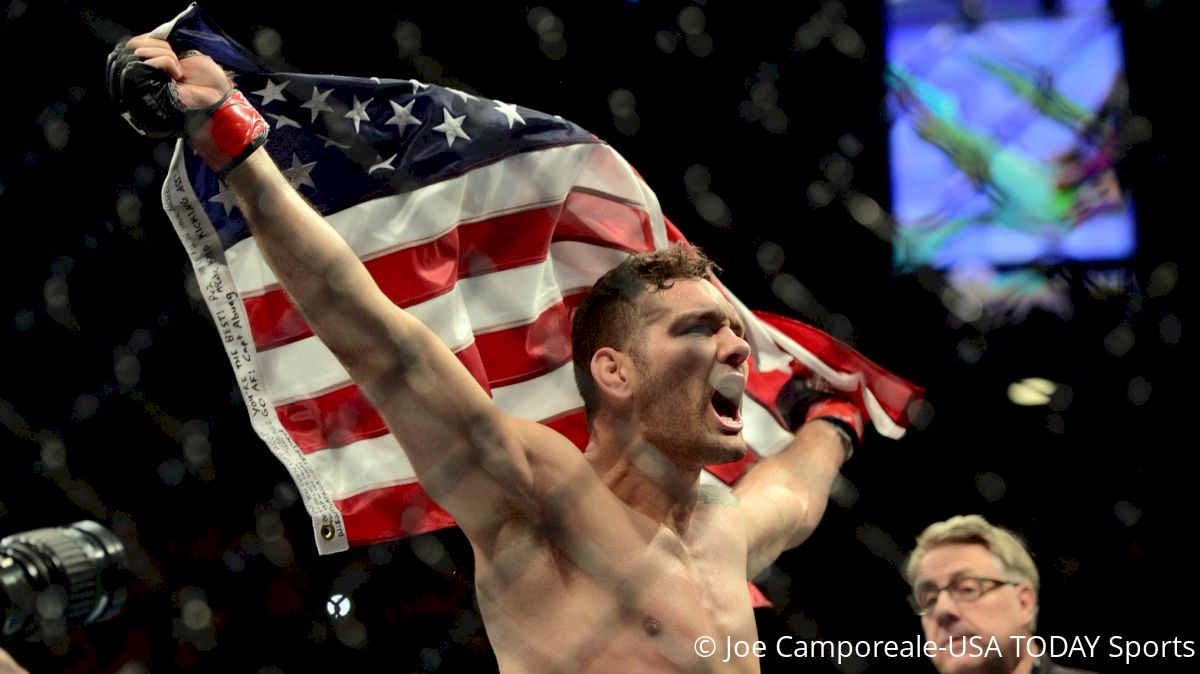 By Damon Martin
Former middleweight champion Chris Weidman never really considered himself out of the title picture in the UFC regardless of dropping three fights in a row.
The Serra-Longo product is smart enough to remember the circumstances surrounding each one of those defeats, including a controversial stoppage in his fight against Gegard Mousasi at UFC 210 in April after Weidman dominated the opening round. That's why he was able to shed all the negative luggage going into his last fight in July, when Weidman dispatched Kelvin Gastelum by third-round submission to put himself right back into the title hunt in the middleweight division.
Unfortunately, as much as Weidman would likely to have a target in mind for his next fight, the waters in the UFC's middleweight championship picture are awfully murky right now.
Current champion Michael Bisping hasn't fought in nearly a year, and when he makes his return to action he will face former welterweight king Georges St-Pierre, who is moving up to 185 pounds for the first time in his career when they meet at UFC 217 on Nov. 4. Then there's Robert Whittaker, who was crowned interim middleweight champion back in July before suffering a knee injury that put him out of action until sometime in 2018.
Needless to say for contenders like Weidman, who want nothing more than a clear path to the belt, the road to the middleweight title picture looks more like a maze than a highway.
"You've got (Robert) Whittaker, who's injured and I don't really know what his time table is, no one really knows," Weidman told FloCombat. "You've got Bisping, if he wins obviously he hasn't fought in a really long time, he's got injuries, and it's pretty well known he wants to hold that title as long as possible. You can start going crazy with that.
"I'm just going to say I'll be ready if either GSP or Bisping if one of them gets injured. If they need somebody for November in New York, I'll be ready to go. Things happen, and I'm just going to keep working hard. I'm not in this game to be a contender. I'm not in this game just to make fight money. I'm in this game to make millions and to win the belt."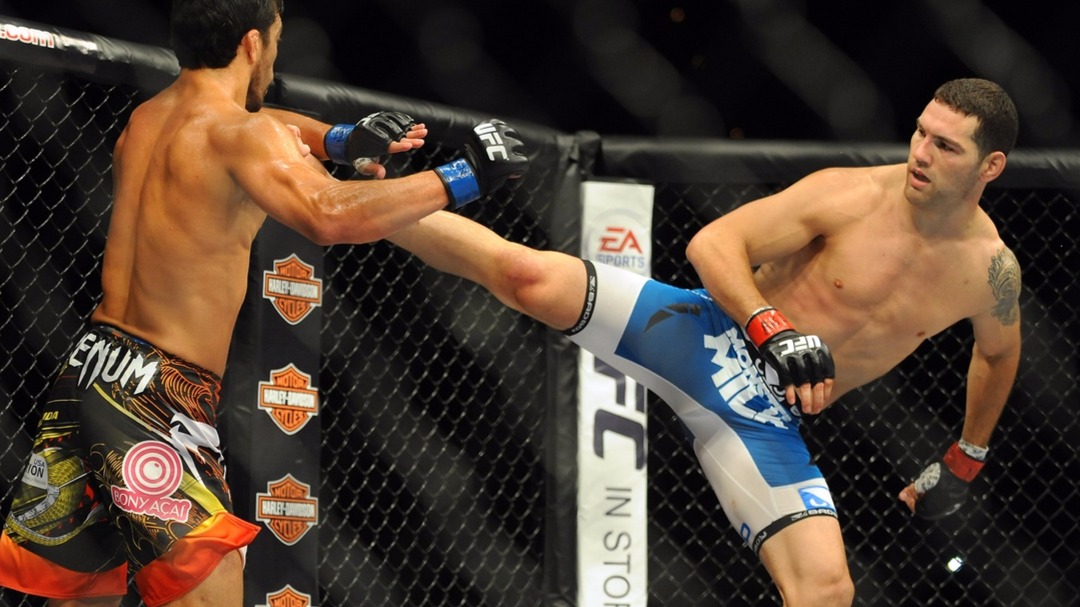 Photo Credit: © Stephen R. Sylvanie-USA TODAY Sports
As much as Weidman would love the chance to step in on short notice to face Bisping in November, he's not counting on that actually happening. He's also doing his best not to look too far into the future, because the former champion knows it's going to be a waiting game for anybody looking to fight for the belt over the next year and a half.
With Bisping slated to fight St-Pierre in November, the winner is then expected to unify the titles with a matchup against Whittaker at some point in early 2018. That means any other contenders -- including Weidman -- would likely be forced to wait until the second half of next year before even sniffing a shot at the gold.
It's part of the reason why Weidman has even contemplated moving divisions after teasing some time ago that he'd be open to fights at light heavyweight if the right opportunity came along.
"If 185's not somewhere I'm going to fight for the title in the next two years or a year and a a half... who knows?" Weidman said. "If I do everything right, that's just crazy to me. Who knows... 205 [pounds], we'll see. I mean I'm open. I just want the belt."
As crazy as it might sound, Weidman could potentially only sit a win or two away from a title shot at 205 pounds right now without a single fight in the division.
Current champion Jon Jones is under provisional suspension after testing positive for steroids following his last fight against Daniel Cormier in late July. If Jones is found guilty and suspended, the UFC would be forced to strip him of the title, which means it would likely go back to Cormier as the prior champion.
Alexander Gustafsson and Volkan Oezdemir are the other two fighters at 205 pounds who would be considered closest to the title, but Weidman entering the fray would certainly inject some new life into the division.
"I would definitely consider it," Weidman said about moving to light heavyweight. "I think I would be good at 205, but it would have to be the right thing. It would have to be where I know to find my way to the title. I'm not looking to fight just to fight. I want the belt.
"If there's a clear path at 205, then that's where I'll head."