From Crime To Prominence: Zebaztian Kadestam Looks To Dethrone The King
From Crime To Prominence: Zebaztian Kadestam Looks To Dethrone The King
ONE Championship welterweight title challenger Zebaztian Kadestam looks to bring his journey to pinnacle in Shanghai.
Aug 30, 2017
by FloCombat Staff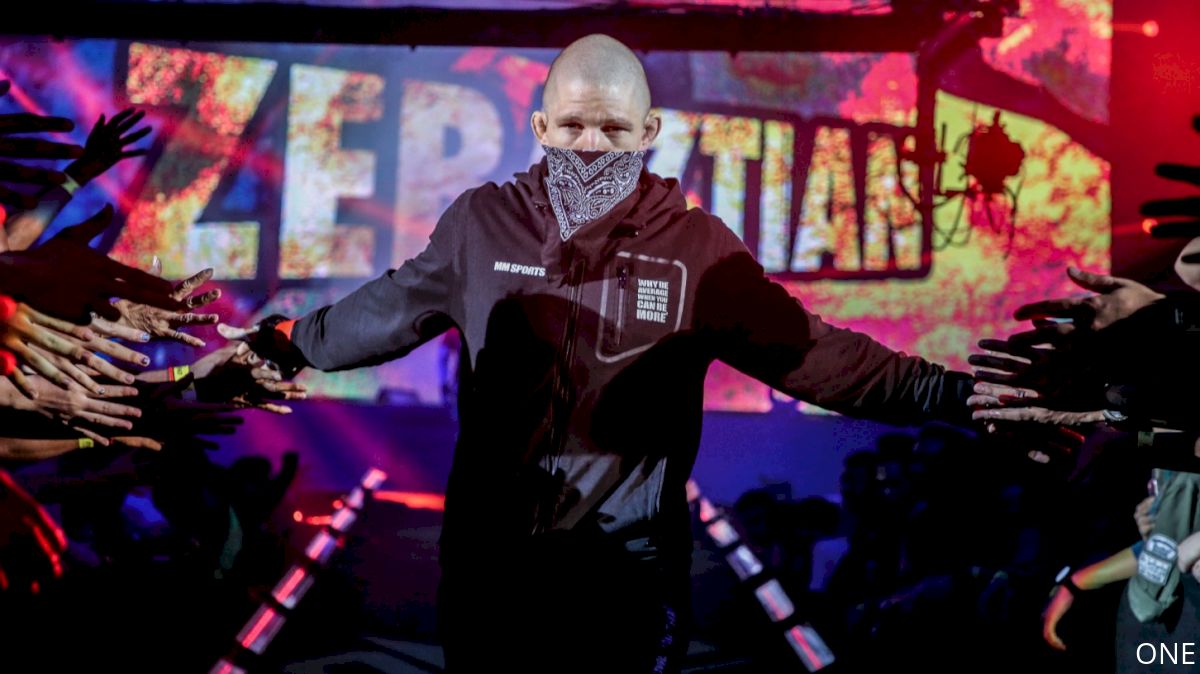 How to Watch ONE: Shanghai (U.S. only)

On TV:
Now Available on Roku and Apple TV 4--download the FloSports app now.
STREAMING:
Only on FloCombat in the U.S. only with a PRO subscription. A yearly PRO subscription provides access to ALL FloSports sites.




The hard-knock life is one Zebaztian Kadestam knows full well, but the darkness of his past isn't something he's prepared to return to anytime soon. Every step into the cage is one more he takes in the opposite direction of the hard-scrabble petty crime of his youth and closer to becoming a world champion. And he'll have the opportunity to do exactly that when he faces ONE welterweight titleholder Ben Askren on
Saturday, Sept. 2, at ONE: Shanghai
.
The goal of becoming a champion at anything seemed long out of reach for the scrappy kid from Uppsala, Sweden, but grit forged in the streets gave Kadestam something to build off of when he discovered mixed martial arts.
It was during his two-year stint in youth detention camp where he would be introduced to the sport, and after two failed escape attempts, Kadestam finally gave in to this new endeavor.
"They used training," Kadestam told
ONEFC.com
. "Like, you could do Brazilian jiu-jitsu or something like lift weights, but you had to train once a day. I never had any ambition to become an athlete, but the martial arts always found its way back to me. And whenever I got back to it, my life straightened out."
Once Kadestam started getting into organized fighting rather than scraps, he quickly realized there was a totally different dynamic involved. Rather than being the biggest and baddest, it was the most patient and willing to learn who developed. The Swede soon learned to turn the rage to calm and positive results soon followed.
"It changed my way of thinking," Kadestam said. "I started getting a little more confident just being myself, and I did not have to try to be this scary guy trying to prove myself to everyone. I can just do this, be happy with myself, and try to grow as a person, instead of breaking myself down."
"The Bandit" has parlayed power in his hands and feet into becoming one of the most devastating knockout artists under the ONE Championship banner. Fear and respect went a long way for Kadestam in the street game, but those elements no longer hold sway as they once did.
The quest now is greatness, and Kadestam's path is set to collide with the undefeated welterweight king Askren this
Saturday at ONE: Shanghai
. From where his journey started to where it could potentially end up, Kadestam takes pride in his ability to turn the ship around in such a prominent way.
Now, he wants that world title to serve as proof hard work pays off.
"I do not know if I can say I got my life back or started a new life, but martial arts gave me purpose," Kadestam said. "I would not be anywhere close to where I am today, both as a person or as a family member, or anywhere in life without it. So I am grateful for the martial arts, and I try to repay as much as I can by teaching and learning every day. Now, I wake up every day with a purpose in life. I have a vision, and it feels great."

Sign Up For The FloCombat Newsletter
Don't miss breaking news, feature stories, event updates, and more. Sign up for the FloCombat mailing list today.