Fabricio Werdum Taunts Mark Hunt, Ready For Derrick Lewis
Fabricio Werdum Taunts Mark Hunt, Ready For Derrick Lewis
Former UFC heavyweight champion Fabricio Werdum mocks former opponent Mark Hunt and looks forward to next fight.
Aug 23, 2017
by Duane Finley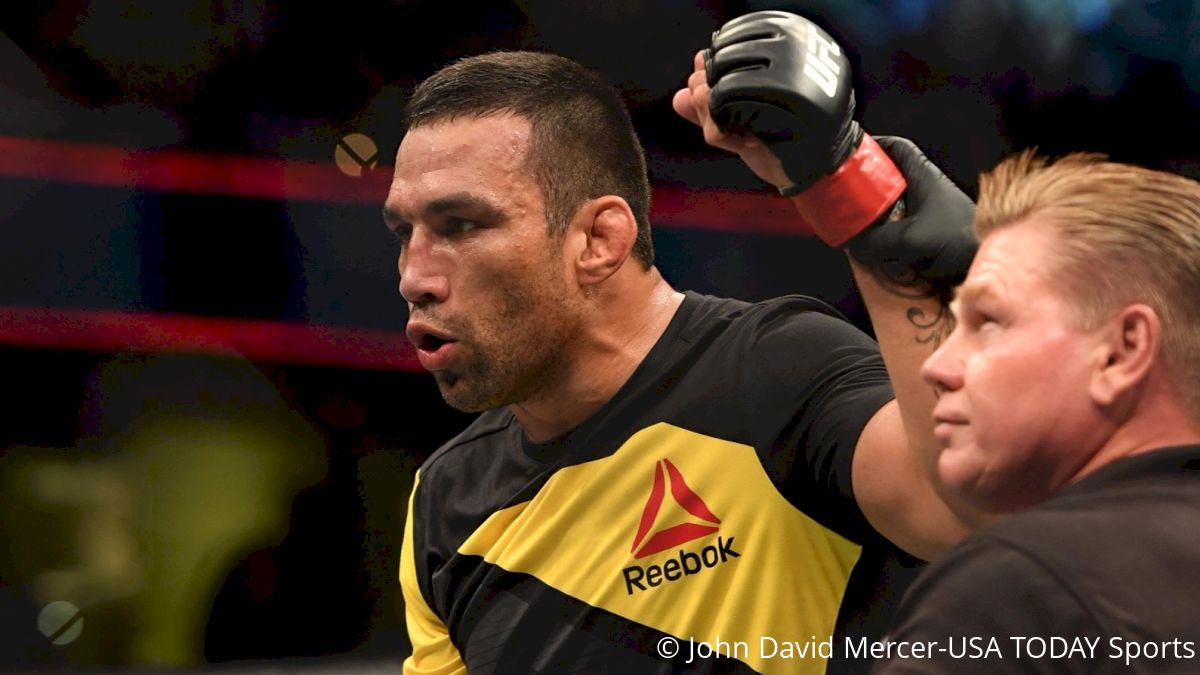 For FloCombat via A.G Fight

His next fight against Derrick Lewis was only recently announced, yet Fabricio Werdum is already involved in controversy thanks to Mark Hunt. In short, the New Zealander accused the Brazilian ex-champion of refusing to fight him, which prompted a quick response by "Vai Cavalo."

While preparing for the Oct. 7 fight against Lewis, Werdum mocked the accusations of his rival Hunt, whom he defeated via knockout in November 2014 to win the UFC's interim heavyweight belt. In Werdum's opinion, the reason why a rematch is not happening is that it just doesn't make a lot of sense for him right now to travel to Australia and face the 43-year-old veteran.

"I saw what he said, but I don't want to hurt him again," Werdum said. "I have a fight booked now. I want to fight more, on October 7 and then again in December. Australia is very far away. I don't want to go there. Or [go there] three weeks before [the fight] to get used to it. People don't understand that it's a lot of money, at least $50,000, to stay there with the team. And I don't want to hurt Hunt. I hurt him the last time, and he's too cool to knock out again."

If he can get in two more fights this year, Werdum will have fought three battles in 2017, something he hasn't accomplished since 2008. For that reason, the 40-year-old fighter feels like he doesn't have time to wait for specific opponents and promised to surprise his critics with an active schedule going forward.

"If I could fight every three months, I would do that," Werdum said. "My idea is October and December and three more times in 2018. I want to fight. I don't want to be waiting. Hunt was never one to talk trash, but I think he wants to get that win back. I don't know, but I have to think about everything. Australia has other fees to pay. It's very far away. I'd have to adapt to the climate... I don't even know why Hunt spoke of it."

Having lost to Alistair Overeem in his last performance at UFC 213 in July, Werdum is now looking to find a way to get his name back into the title picture. Therefore, even facing the current No. 6 heavyweight in the official UFC rankings in Lewis might pave the way for some unforeseen opportunities for Werdum should someone at the top get injured before a scheduled fight.

That's not to say Werdum is underestimating "The Black Beast" in his efforts to get his belt back.

"Lewis is a strong guy. He has a lot of power in his punches, he's got good kicks, he's a heavy guy," Werdum acknowledged. "He's not very technical, but he's dangerous. He has knockout power. I don't choose fights -- I accept fights. I want to fight, and I think I can defeat him inside the distance. He tires very fast. He always hits very hard. He's always looking to knock you out, but sometimes he can't and he gets tired. He is dangerous, but I am capable of winning."




Sign Up For The FloCombat Newsletter

Don't miss breaking news, feature stories, event updates, and more. Sign up for the FloCombat mailing list today.