Motivation is something that's never been in short supply for Luke Rockhold.
The versatile middleweight has been success driven from the moment he dedicated his life to mixed martial arts, and those ambitions have carried the California native to the pinnacle of every promotional banner he's competed under. Winning is Rockhold's business and business has always been good.
Yet, following a stumble against rival Michael Bisping that cost Rockhold his coveted middleweight strap at UFC 199 in June 2016, he suddenly found himself at a crossroads in his career. There was nothing more the former Strikeforce king wanted than to reclaim the title belt, but a crowded weight class filled with contenders waiting for their own championship opportunities pushed redemption far off into the distance.
Suddenly Rockhold was forced to adjust his full-throttled determination into a state of mind in which patience took the lead. And according to Rockhold, he's a better man--and fighter--because of it.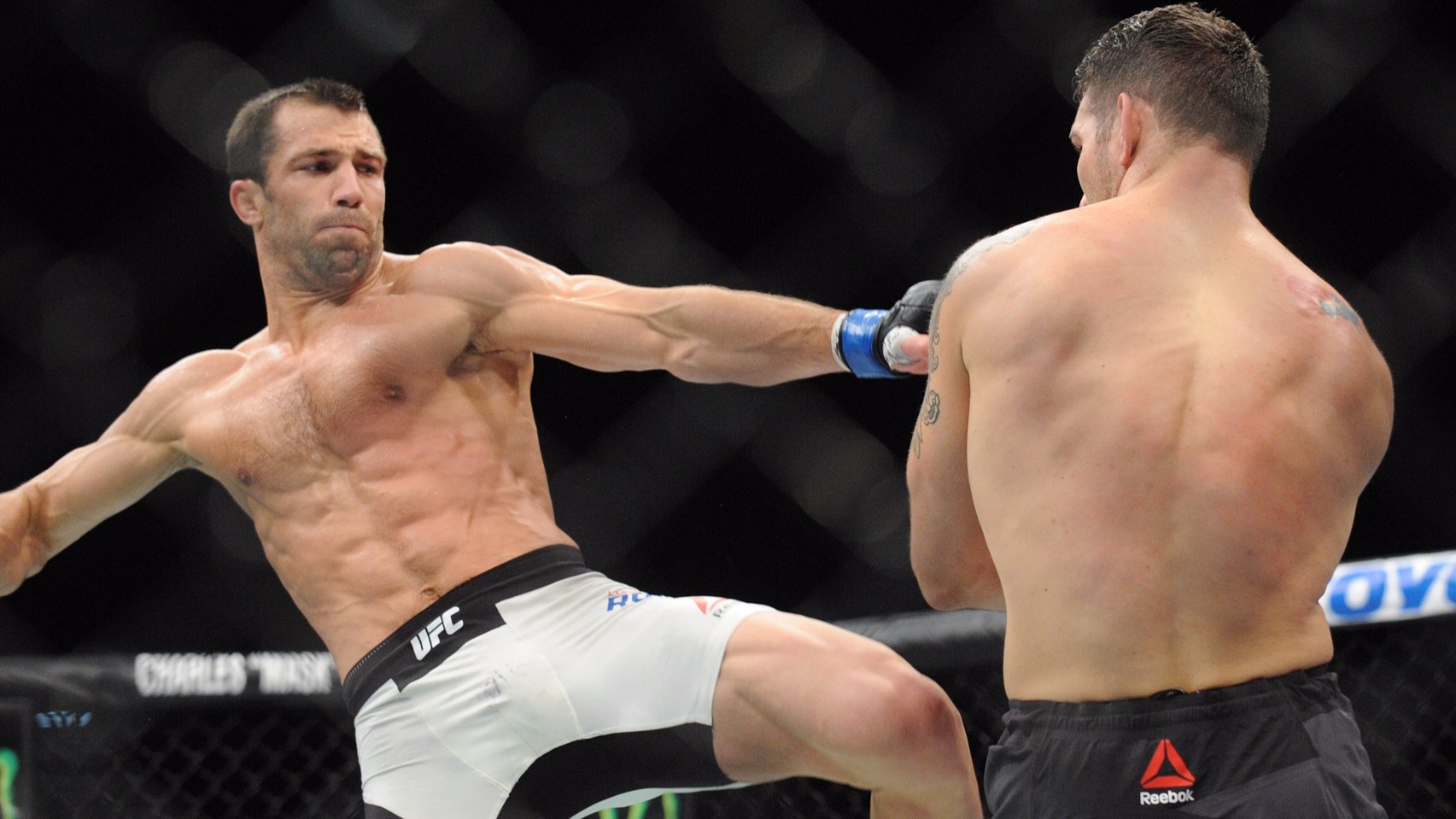 Photo Credit: Gary A. Vasquez-USA TODAY Sports
"I've been enjoying my life, but at the same time, I've been getting my life together," Rockhold told FloCombat. "It's been a good little time off, but it made me realize what I really want, and there's nothing I want more than the fight game right now. It's what I was put here to do, and I'm ready to get it done."
Rockhold continuously pushed for the UFC to get him back inside the Octagon, but his credentials as a recently dethroned former champion made pairing him up with an opponent who made sense proved a difficult task. Nevertheless, when the phone rang offering a bout against former two-divisional WSOF champion and returning veteran David Branch at UFC Fight Night 116 in Pittsburgh on September 16, Rockhold's comeback was officially stamped.
"It's always one fight at a time and there's a strategy to this game," Rockhold said. "I'm ready to fight and have been for quite some time. [The UFC] has been delaying me because they couldn't find an opponent who would fight me. There just weren't any options. I wanted to fight in August but September ended up working out. The fight I have in front of me has all of my focus and attention, and I'm ready to get in there and kick his ass.
"I try not to let stress into my life," he added. "I usually go on a trip nullify that and allow myself to live a little. I get some good life experiences under my belt and have a clear head when I get home. The situation was definitely a bit irritating, but I did my best to take it all in stride. Now I have a fight coming up, and it's almost time to get back in there and do what I do best."
While Rockhold has spent a lengthy clip on the sidelines, he's confident the time away did nothing but sharpen his focus on what truly matters. The 32-year-old NorCal representative is determined to storm the division he once ruled, and that means battering and smashing any man who stands across from him inside the Octagon.
Branch will be the first obstacle in his path, and Rockhold believes he'll dispatch the New Yorker in a fashion that sends a clear statement to the rest of the middleweight fold.
"To be honest, I really don't know much about [Branch]," Rockhold said. "I've watched him fight a couple times. He tries to act hard like he's from Brooklyn but dude fights like he's from the Hamptons. He's a technical fighter, but I'm going to beat him everywhere. I'm going to make the man fight, and it's not going to take long for him to realize how outclassed he is in there.
"I'll stick to my game and let the fight do the talking, because when I fight my fight there's not a man in the game who can keep up with me. I just don't see it. I've been around the world and haven't found a man who can keep my pace and stay with me. Whether on the feet or the ground, there isn't anywhere I can't fight.
"I'm going to prove who I really am when I come back. People want to talk and doubt me, and they can think whatever they want. I'll show who I really am and what I can do shortly."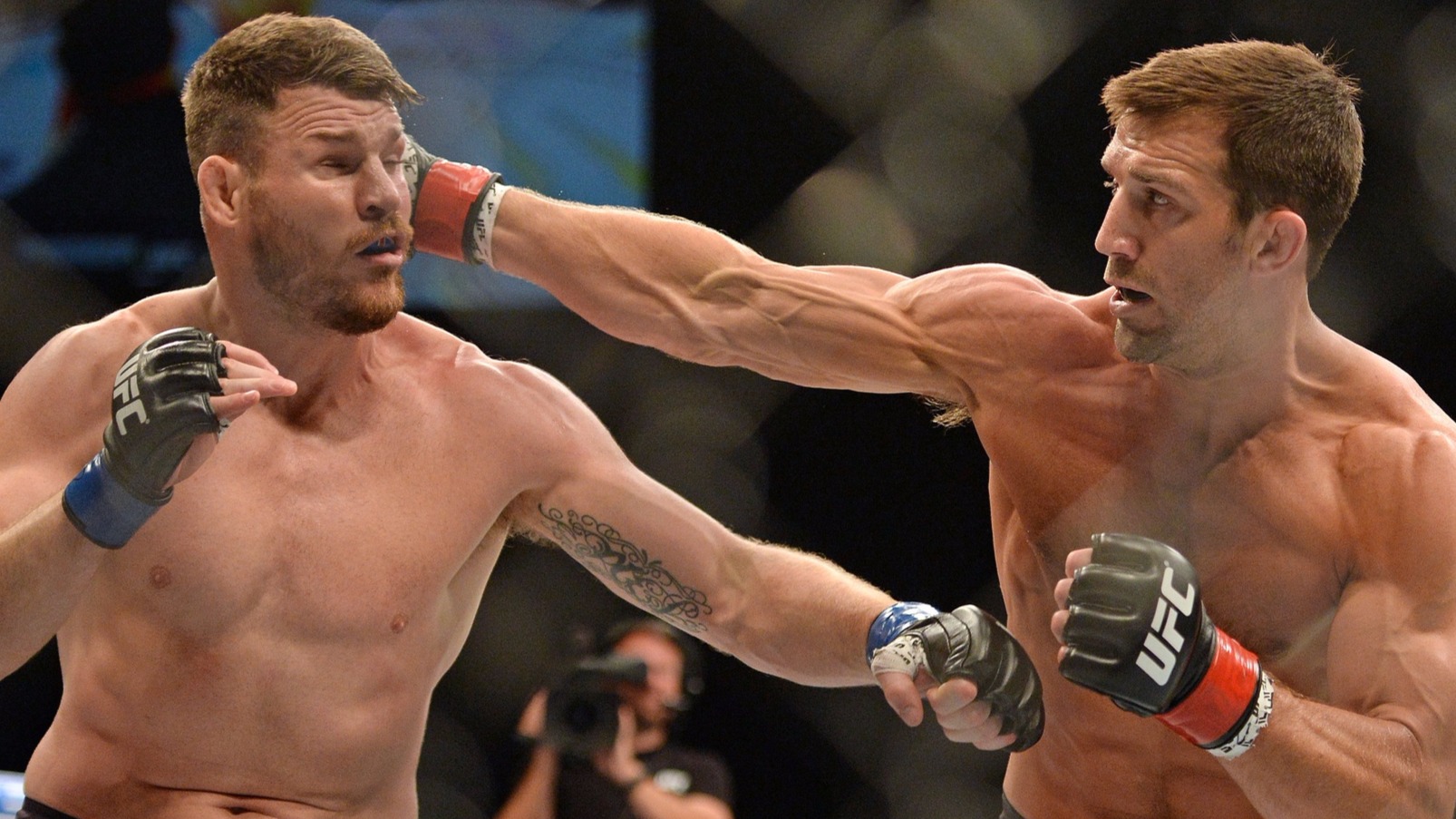 Photo Credit: Jake Roth-USA TODAY Sports
Rockhold will throw down with Branch in the main event in the "Steel City," but it's a different type of metal that has permanent occupancy in his mind. The Henri Hooft-trained fighter is hell-bent on reclaiming the title he once held and will stop at nothing until his place atop the middleweight ladder is once again all his own.
In Rockhold's mind, the current champion Michael Bisping has done absolutely nothing to move the division forward, and it's time for such things to come to an end.
"I created this mess, and I'm coming back to clean it up," Rockhold said. "That's exactly what I'm going to do. Mark my words."
Nevertheless, Rockhold sees plenty of doubt from the MMA community in regard to his ability to become champion once again, and it's a condition that suits him just fine.
Despite the impeccable resume he's carved out in the sport, fight fans around the world have been slow to get behind his campaign for redemption, and it reminds Rockhold of his time as a champion under the Strikeforce.
It wasn't all too long ago when fight fans believed Rockhold would come to compete inside the Octagon and get crushed by those they considered to be superior fighters. It took less than two years for Rockhold to prove his doubters wrong, and he's fired up to do it all again with style and his signature brand of technical violence.
"I'm not in this game to play second fiddle to anyone," Rockhold said. "I'm coming back to reclaim that top spot and take back the division. That's who I am and what I'm all about. I'm in this to be the champion and not just going in to pick up a paycheck. I'm here to get back in the mix and take out the f*cking chump who is at the top. He's not the champ... he's a chump.
"Defending your title is the sign of a true champion right? I mean that's what they always say. It's f*cking 100 times harder to come back and regain your title, and I'm going to show people I'm a real champion in that fashion.
"I put myself in this position," he added. "I've been out for a long time, and on top of it I slipped and stumbled in my last fight to where people are doubting me. I still have some true believers, but a lot of people think I don't have what it takes. I'm going to come back to the division and win the title."
Sign Up For The FloCombat Newsletter
Don't miss breaking news, feature stories, event updates, and more. Sign up for the FloCombat mailing list today.