Nebraska is the true heartland of the United States and the fighters on the card for Dynasty Combat Sports 35: Turf wars are going to dig deep for victory. The event comes to you live from Lincoln and streams exclusively on FloCombat.

Of the proven talent on the lineup, here are three to keep a close eye on this Saturday night.


Dwight Joseph
The ultimate goal for the majority of fighters competing in MMA is to reach one of the big promotions in the sport, and the 27-year-old featherweight has positioned himself within striking distance of accomplishing that task.
Winning all but one of his five professional showings has allowed Joseph to build a buzz about his potential thus far in his career, but he'll need to mash the gas pedal with force in order to make the necessary jumps required. Joseph has the potential to make a big jump in the right direction on Saturday night when he faces Baron Muller in the main event of Dynasty 35: Turf Wars.
While Muller doesn't have the resume to make a huge impact, he has double the experience of Joseph, and often times more cage time can create advantages. Joseph will need to match Muller's savvy with speed and power in order to obtain victory.
How to Watch Dynasty Combat Sports 35: Turf Wars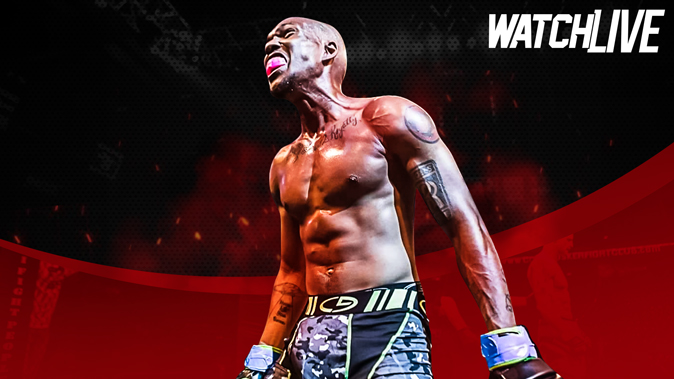 On TV:
Now Available on Roku and Apple TV 4—download the FloSports app now.
STREAMING:
Only on FloCombat with a PRO subscription. A yearly PRO subscription provides access to ALL FloSports sites.


Keegan Blanco
Although Keegan Blanco may be in the midst of a rough patch inside the cage, the talent shown in his four wins as a professional signal to potential.
Blanco has come out on the business end of things in two of his past three showings, and he'll need to turn things around in a big way Saturday night. The 24-year-old flyweight will square off with undefeated Luke Holle in a fight that is guaranteed to be high-octane action from start to finish. Both fighters have shown a penchant to get after it, and Blanco will need to flex his superior experience in order to claim victory.
There's no doubt Holle will be shooting to keep his undefeated record intact, and should that happen any heat surrounding Blanco will be extinguished. That said, a victory for Blanco at Turf Wars will not only put him back on track, but will earn him some solid buzz since he put the first blemish on Holle's record.
Keyes Nelson
When success is achieved at a young age in mixed martial arts there's a reason to get excited, and Keyes Nelson has certainly checked that box on his resume.
The 21-year-old Nebraska native has competed in eight bouts as an amateur and found victory in all but two of those showings. His prowess inside the cage has earned him the No. 2 ranked position in his home state according to Tapology.com, and moved Nelson high on the list of up-and-coming fighters to keep an eye on.
The surging welterweight will lock up with Haris Talundzic on Saturday night, in a battle of amateur talents looking to make a name in the sport they love. Both fighters have shown the ability to finish the action before the closing bell sounds, and the upcoming tilt should be one hell of a battle. That said, should Nelson be able to best a fighter 10 years his senior, it will create all the more reason to put his profile on your radar.