Success in the fight game is measured in flexible terms. There's the immediate payoff, fights won and adversity conquered, and the long-term rewards -- where consistency leads to victory at a continuous clip.

The latter is how a legacy is forged. It's also how Gilbert Melendez carved his name into the bedrock of mixed martial arts.

The NorCal representative has gone from protege to prospect, contender to champion, all the while pushing for something not easily attained... prosperity in a sport in which that very thing is fleeting. Glory fades quickly in mixed martial arts, and even the best showings are largely forgotten by the time the next card rolls around, which for Melendez is at UFC 215 in Edmonton, Canada, on September 9.

Yet, a life in a chaotic sport is sure to come with crestfallen moments, and Melendez has experienced this reality firsthand over the past four years.

The fighting pride of Santa Ana, CA, saw a legendary run under the now-defunct Strikeforce banner hit tumultuous waters on the UFC stage. Melendez has consistently stepped in with the best of the best, and given his all, but the results haven't swayed consistently in his favor.

Still, the aforementioned unfixed tenants of success can be manipulated and forged with the proper mindset intact, and the fruits of his hard work and sacrifice are what allows Melendez to find peace where so few in his sport can grasp it.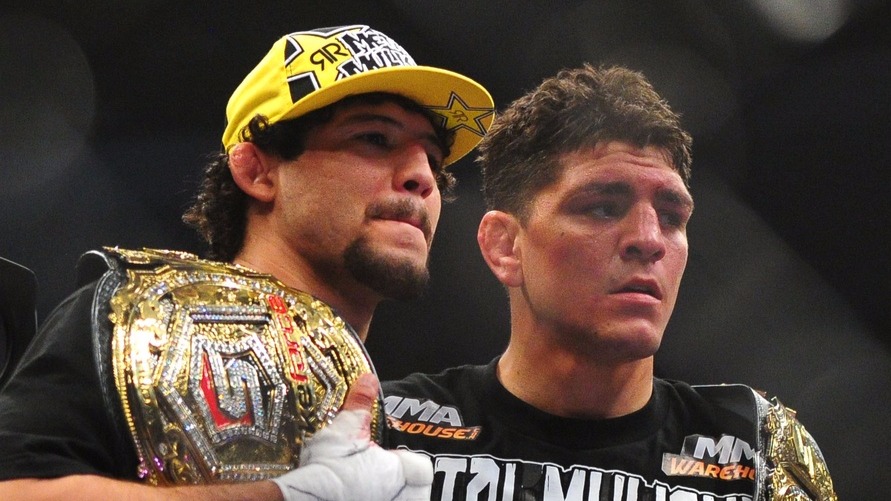 Photo Credit: © Mark J. Rebilas-USA TODAY Sports

"This journey has been a great experience," Melendez told FloCombat. "Some people spend their entire career in one organization or have never left the country to fight. I've gone into enemy territory time and time again. I've gone to Japan and Hawaii and all around the world fighting in front of different cultural audiences under different sets of rules.

"I've fought in cages and rings. I fought in Pride, Shooto, and Rumble on the Rock. I fought for Strikeforce and then to the UFC. I take a lot of pride in being able to say that. Not everyone looks at it the same way, but I think it's cool to have such an interesting journey."

While Melendez has came out on the losing end of several hard-fought affairs on his recent run, he believes there's never been a night when an opponent has truly gotten the better of him. "El Nino" is driven by the warrior mentality of finding out what he's made of each and every time he steps into the cage and is willing to push the chips into the center to bet he has more to give than the man standing in front of him.

That mentality hasn't always worked out in his favor, but it's certainly endeared him to a passionate fan base who appreciate the square up get down above all else.

"Yeah, I've lost fights, but I don't feel I've ever been dominated," Melendez said. "I've owned the center of the Octagon, and I hold that ground still. I've held the center of the cage against people who have outpointed me, but there's been nothing discouraging to stop me from pursuing my goals in this sport. I'm not out there getting my ass kicked. If anything it's just people who are trying to win on points and move on a little bit.

"There's been so many top-level matches where it turned into nothing more than a boring point match where someone neutralizes the other. I get why they do it because they want to make their money, but that's not what this sport is all about. It's about that warrior spirit and actually fighting. And if you're not going to fight then don't do it."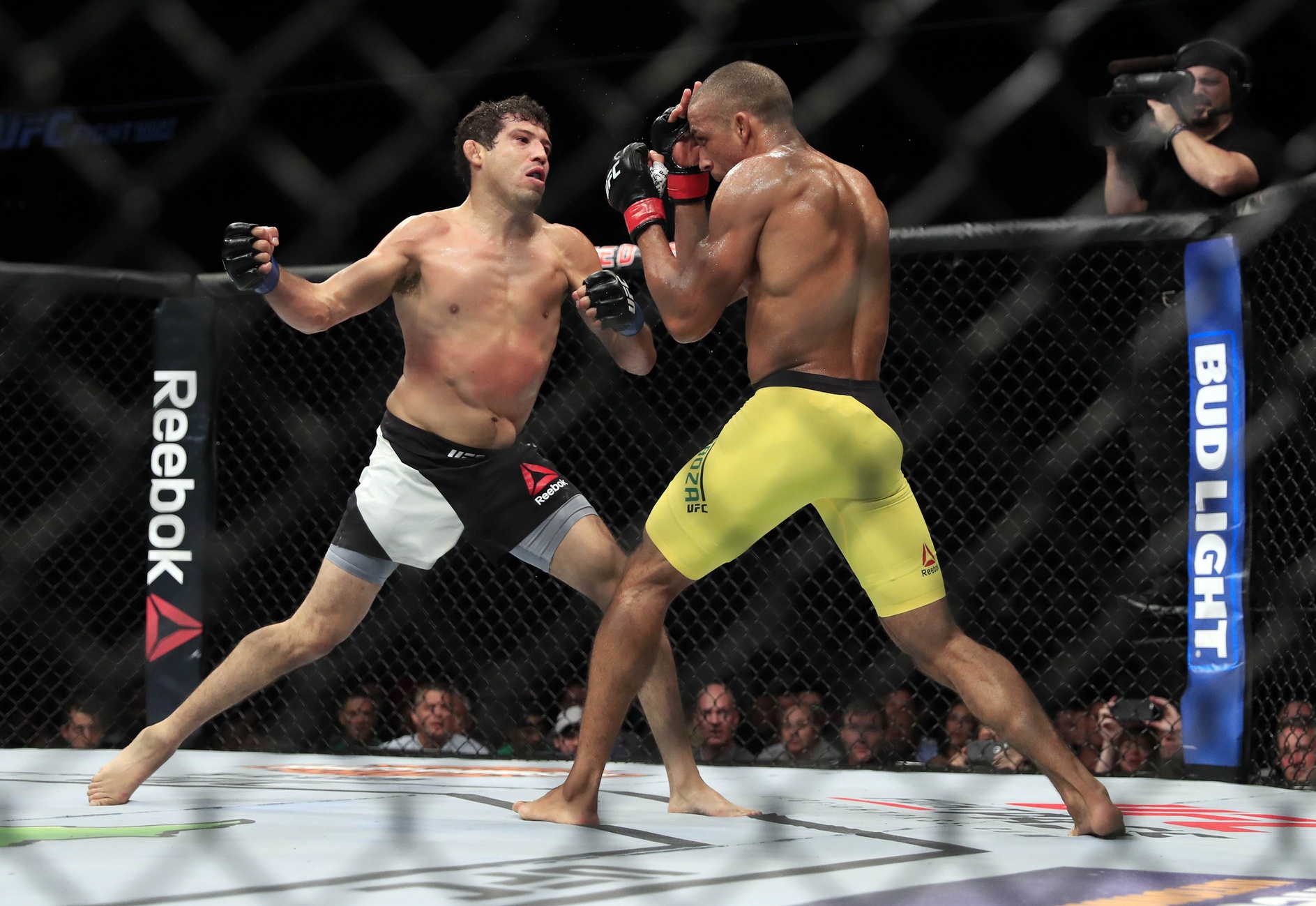 Photo Credit: © Kamil Krzaczynski-USA TODAY Sports

One situation Melendez won't have to worry about the fight coming to fruition will be his next tilt against Jeremy Stephens at UFC 215. A hard-hitting veteran, Stephens has built his career on slinging bombs and has engaged in one dogfight after the next inside the cage.

Stephens simply loves to fight, and that meets a passion Melendez carries as well.

"I take pride in being a warrior to this day and that's why I like this matchup with [Jeremy] Stephens because I have someone who is going to come in there and fight me," Melendez said. "We both have that old school mentality. We aren't going there to win a point match. We are here to win a fight, and there's only one way to get at it.

"We are going to walk to the center and get in a fight, and we don't see enough of that right now. We are here to get after it. We come to fight, and I think the sport and fans respect that."

On that September night in the "Great White North," Melendez knows there will be heavy stakes on the line. The 35-year-old former Strikeforce king has dropped three consecutive showings inside the cage, and his back will be up against the proverbial wall against Stephens. That said, where the majority of fighters would feel pressure to obtain victory at all cost, Melendez is truly sticking to the same blood-and-guts mentality he's always carried.

He'll do this because it's the only way he's ever done it.

"It's never been about winning or losing for me," Melendez said. "It's been about performing to the best of my abilities because that's what helps me sleep better the night after a fight. I'm putting all the work in right now and with preparation comes confidence. I know I'm doing all the things necessary to be successful in this next fight.

"The way I look fighting is it's about how you go out there and do it. I'd rather lose a battle or a war than win on points. I'd rather fight the way I always have than going out there to land one punch per round and just because I avoided all contact or interaction with my opponent take that round. My goal is to go out there and let out everything I put in and to really test myself as a warrior."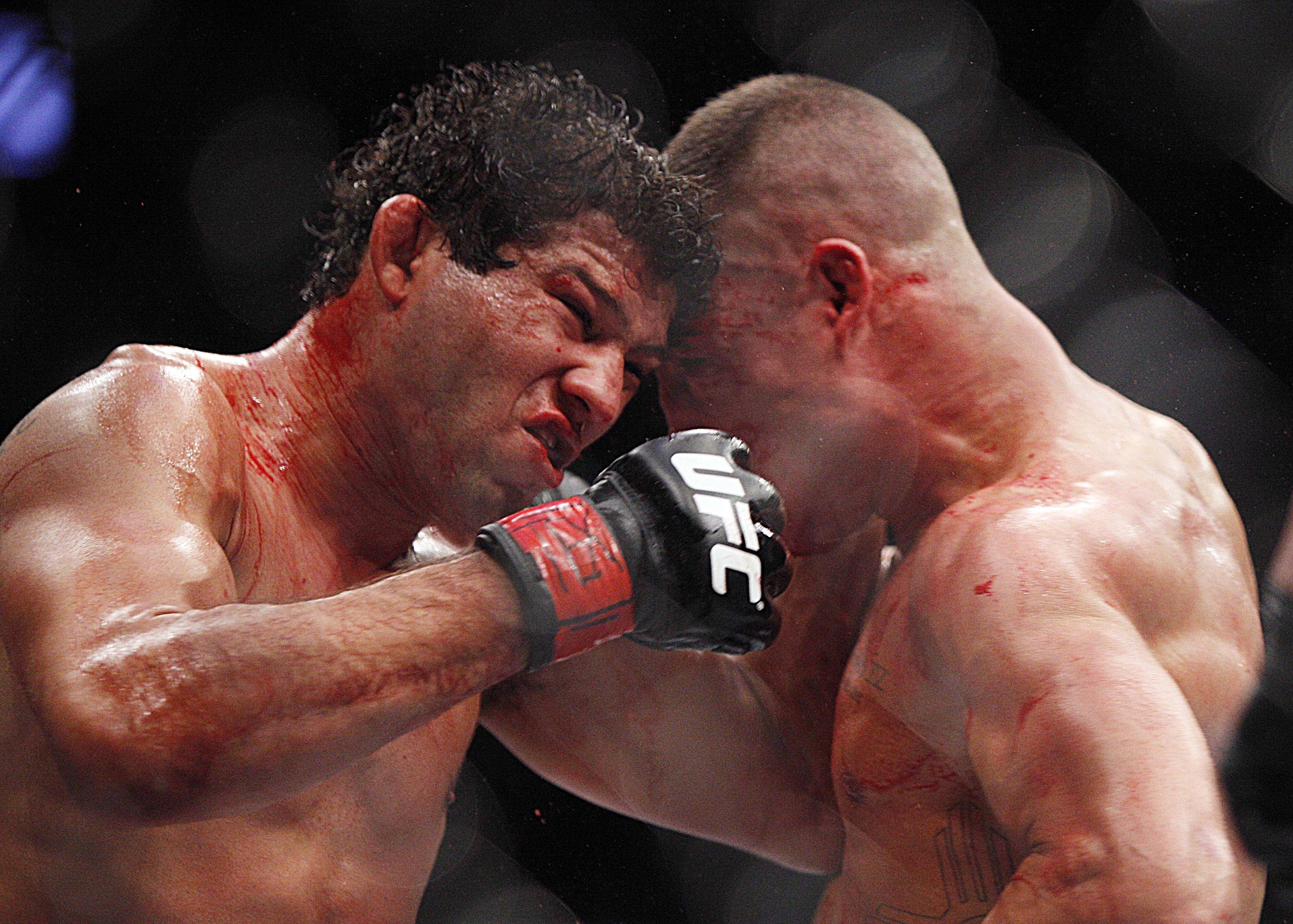 Photo Credit: © Andrew Richardson-USA TODAY Sports

As the upcoming battle with Stephens approaches and the dog days of training camp wind down, Melendez has found a unique sense of zen in the chaos. A thriving business and career on television could serve to be a hinderance when the man at the center of it all is under fire, but the Skrap Pack representative has has found balance in the chaos.

Furthermore, with that inner calm there's a hunger building. The base instinct to get after it that's moved him forward for the better part of the past two decades is amping up inside, and the hunger for success is there more than it's ever been.

"I'm making sure I enjoy this and having a good time doing it," Melendez said. "Yes, it's hard work and there are days I hate it, but I always remind myself to enjoy it because it's something I've loved to do from the beginning. And I still love it now, and that's what has brought a lot of fun to this training camp. I'm enjoying the ride I truly am.

"There's always going to be pressure, but I'm honestly doing this because I want to. I have a lot of good things going with the gym and the TV jobs, but it's the experience I know one day I'll look around and miss. I know I have to take advantage of it while I can and get out there and do it."

And while Melendez is well aware his days of competing inside the cage will come to an end, there's nothing to mourn where he's concerned. With age comes wisdom and perspective, and Melendez's life of smashing faces and traveling the world with his closest friends has made one of the scrappiest to ever do it a happy man.

[instagram url="https://www.instagram.com/p/BUSehaXhXRs/?hl=en&taken-by=gilbertmelendez" hide_caption="0"]
"Maybe because it's a certain time in my life, but I can actually sit back and look at it all and find happiness and pride in what I've accomplished," Melendez said. "I can look what I've accomplished, what my team has built and look at what my success has done for my family and community. It makes me smile.

"It's incredible to look around and see that I've been able to give careers to my coaches and build a community where my friends and future fighters can grow. It's also amazing to see my wife [Keri Taylor-Melendez] be able to pursue her career as well and to have my kid running around the gym. It's a trip to look back on it all to see all the great things that have come from the 15 years I've been doing it.

"It's been an amazing journey," he added. "And the best part is it's far from over."