Jon Jones Injured Two Days Before UFC 214 Rematch With Daniel Cormier
Jon Jones Injured Two Days Before UFC 214 Rematch With Daniel Cormier
JacksonWink Head Coach Mike Winkeljohn revealed Jon Jones suffered an injury two days before his UFC 214 rematch with Daniel Cormier.
Aug 10, 2017
by FloCombat Staff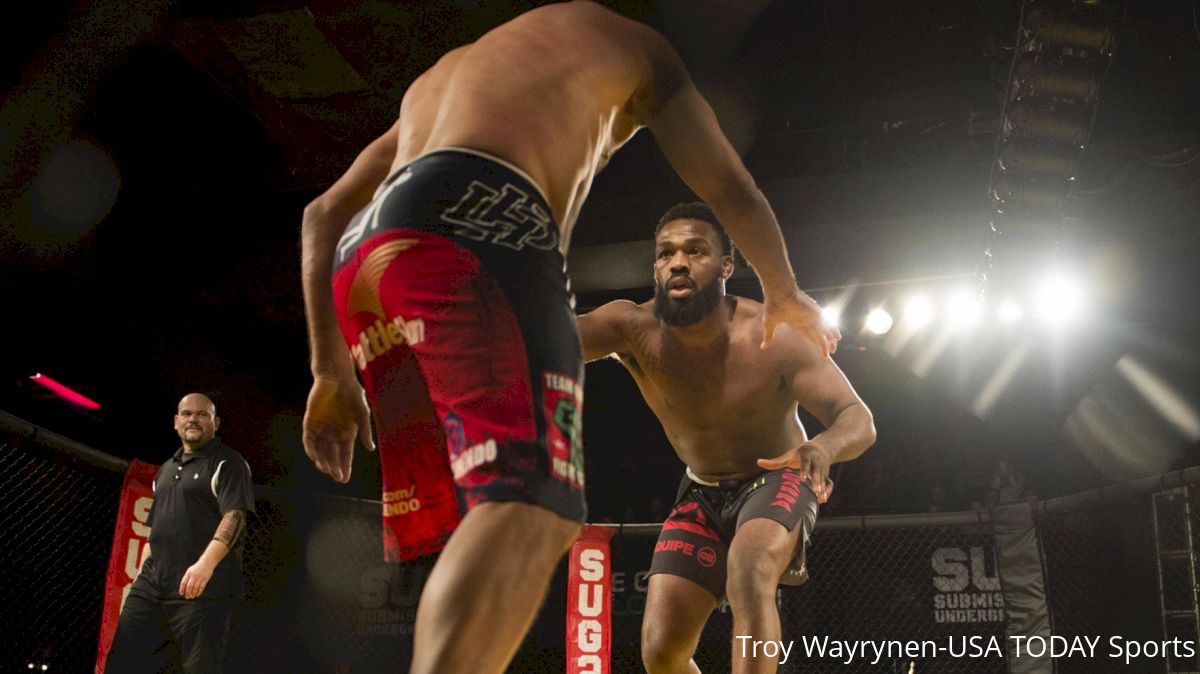 Jon Jones stamped his legacy July 29 at UFC 214, defeating rival Daniel Cormier with a vicious third-round TKO.
While Jones came into the fight off a lengthy hiatus, the former and current light heavyweight king looked as good as ever -- and maybe even better. At 30 years old, it's entirely possible the best version of Jon Jones is yet to come, a prospect that is both amazing for fans and terrifying for opponents.
Speaking on Submission Radio
, JacksonWink MMA head coach Mike Winkeljohn alluded to this fact, saying Jones was actually injured heading into the fight.
"I'll share with you [that] a couple nights before the fight, yeah, he couldn't lift his arm -- he had hurt it wrestling," Winkeljohn said. "He wrestled a little too hard with his partner, maybe a lack of warm-ups. I'm not sure, but it was kind of scary.
"It was one of those situations where when I was warming him up I had asked the coaches and they had agreed. They were ahead of me on this, that we shouldn't be doing a lot of wrestling because I didn't want Jon to have to underhook and lift with his one arm because that could potentially cause it to be hurt again and mess his mindset up. I wanted to keep that out of it hopefully so that way if it got re-injured during the fight, the adrenaline would take over. It was kind of scary, [and] nobody knew about it. There was an injury behind the scenes.
"But Jon is who he is," he continued. "He's as tough as they come, and like I said, nobody beats Jon Jones but himself. Once he decides he wants to win a fight, he's going to win."
For his part, Jones never considered abandoning the fight or the game plan.
"He basically didn't say anything other than that he's fighting," Winkeljohn said. "He didn't say anything about it. Let me put it that way. No matter how much it hurt, if it was tingling, if it felt weak, Jon didn't say anything. He just went and fought. That's why Jon Jones is the champion. He has that mindset."
Clearly, the injury was not too limiting, as Jones took care of one of the best fighters to ever step into the Octagon in Cormier with precision and power.
Listen to the full chat with Winkeljohn on Submission Radio here:
Sign Up For The FloCombat Newsletter
Don't miss breaking news, feature stories, event updates, and more. Sign up for the FloCombat mailing list today.