Anderson Silva Told Jon Jones Daniel Cormier 'Has Fear In His Heart'
Anderson Silva Told Jon Jones Daniel Cormier 'Has Fear In His Heart'
Jon Jones reveals what Anderson Silva told him during a recent phone call ahead of UFC 214.
Jul 24, 2017
by FloCombat Staff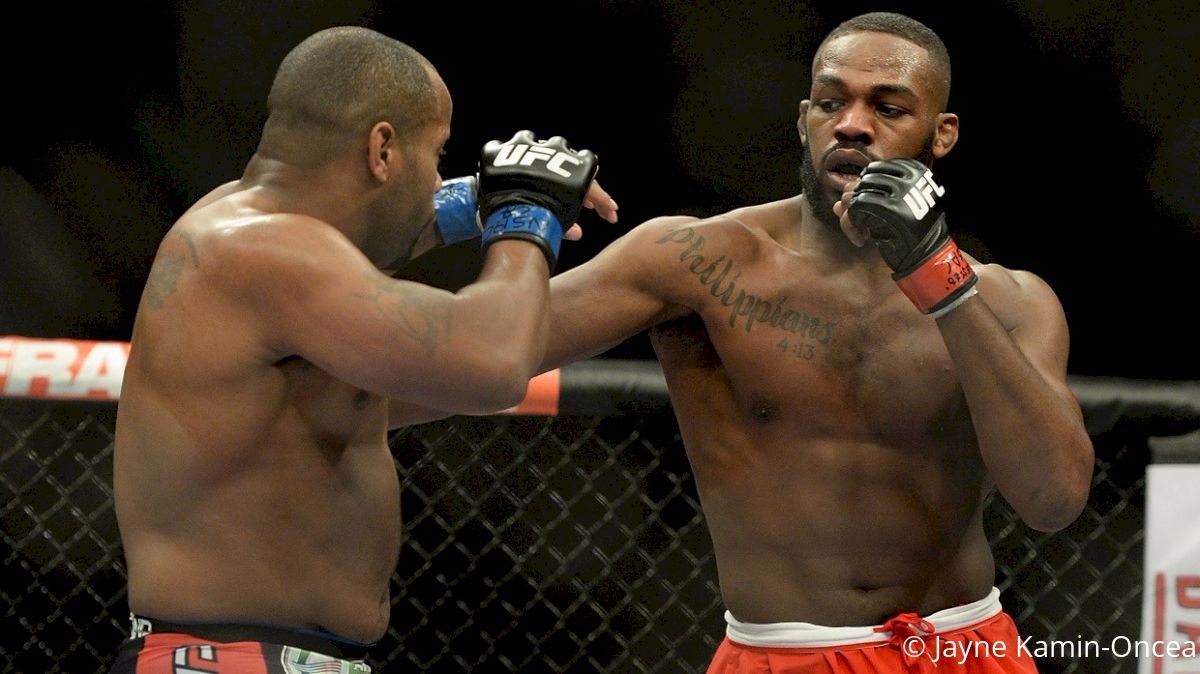 Jon Jones received a phone call from his idol, Anderson Silva, recently.
[tweet url="https://twitter.com/JonnyBones/status/884971939604738048" hide_media="0" hide_thread="1"]
Speaking to the media ahead of his UFC 214 main event rematch against UFC light heavyweight champion Daniel Cormier, Jones touched on what was said during that call, highlighting an interesting point in the process.
"Me and Anderson, we talked on the phone for a while, and I really don't want to get too much into what we spoke about just out of respect for him," Jones began. "But when it comes to the fight, basically he just told me to know what I'm capable of. He just said, basically, in a roundabout way, he said, 'Know what you're capable of.'"
Beyond this, however, Silva dropped a gem. Having faced Cormier on short notice at UFC 200, Silva knows what the champ feels like in the cage, and it's safe to say he wasn't ultra impressed. While Silva lost a unanimous decision at that event, he felt Cormier had "fear," and he urged Jones to exploit that Saturday at UFC 214.
"He said, 'It was almost surprising to feel the level of fear I felt from Daniel,'" Jones said. "He said to me, 'I'm an old man now, and Daniel had to take me down round after round because I felt fear coming off of him. This man has fear in his heart.'
"He said, 'Know what you're capable of. Go out there and you take this from him.' In a roundabout way, that's what he said."