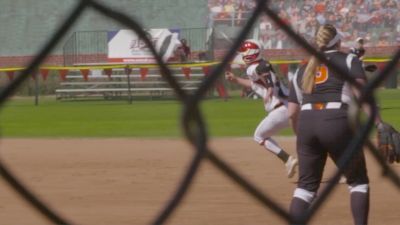 Bellator MMA's inaugural trip to New York City and Madison Square Garden on June 24 can now be quantified.
While the event was unquestionably the highest profile show in the promotion's history, many wondered how the Bellator NYC pay-per-view would resonate with fans.
According to Dave Meltzer of MMAFighting.com and the Wrestling Observer, the answer is "not very well." Bellator NYC is currently estimated to have drawn 90,000 to 130,000 buys, putting it around -- but under -- the UFC's worst-drawing show of the year, UFC 213.
Featuring a long-awaited grudge match between Chael Sonnen and Wanderlei Silva in the main event, a heavyweight tilt between Fedor Emelianenko and Matt Mitrione, a lightweight title fight between Michael Chandler and Brent Primus, the MMA debut of Aaron Pico, and a light heavyweight title fight rematch between Ryan Bader and Phil Davis, the event had plenty of star power. The buzz was there, and it's on that level that Bellator MMA feels pleased with its efforts.
"I can say we are all very pleased with everything from the Bellator PPV -- that, of course, includes the record gate, record domestic attendance, strong numbers for Bellator 180" -- the two-hour prelims on Spike-- "and great exposure for the brand, and great momentum as we plan our next PPV. Details coming," Senior Vice President of Communications at Spike TV David Schwarz told MMAFighting.
Still, the buy rate is on-par with the company's last PPV effort, a 2014 card headlined by Quinton "Rampage" Jackson vs. Muhammad "King Mo" Lawal. While Bellator certainly can take away plenty of wins from the Bellator NYC showcase -- and the fights themselves delivered in full -- the PPV model remains something the promotion will want to tweak and hone as it moves forward.