Demian Maia Unhappy With Short UFC 214 Camp, Refuses To Be Stepping Stone
Demian Maia Unhappy With Short UFC 214 Camp, Refuses To Be Stepping Stone
Demian Maia talks about his rough road with the UFC ahead of his fight with Tyron Woodley at UFC 214.
Jul 11, 2017
by FloCombat Staff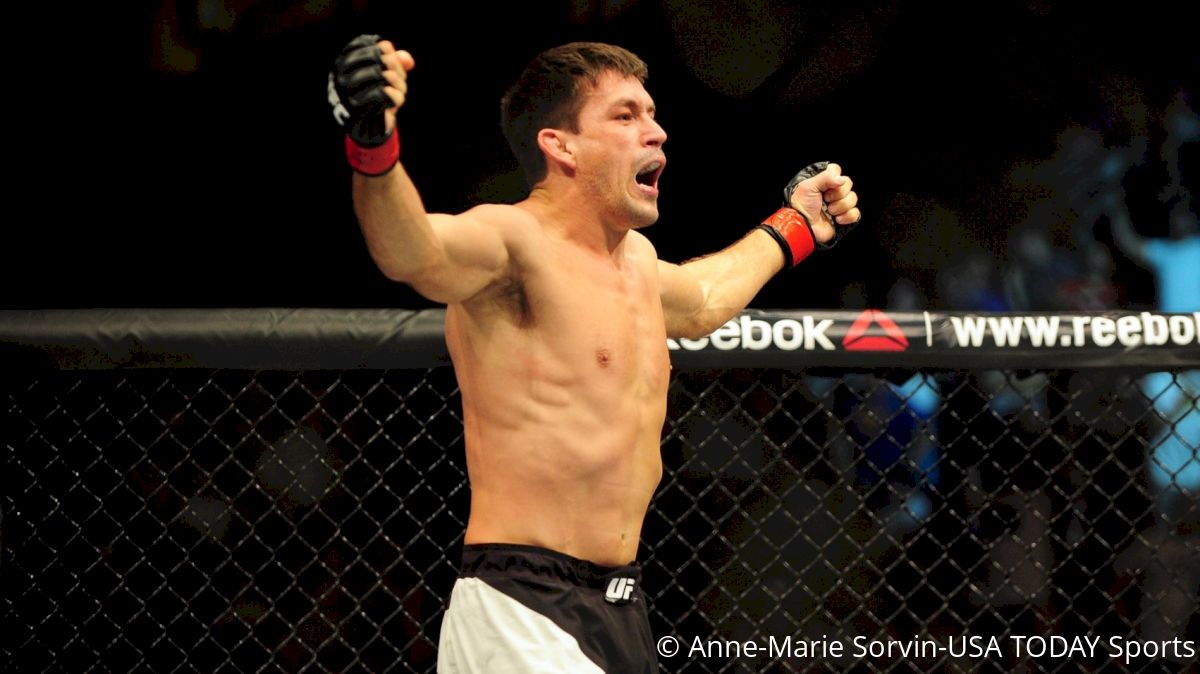 For FloCombat via A.G Fight

It took him longer than expected, but Demian Maia is finally getting his chance to fight for the UFC welterweight title.

The grappling ace will face champion Tyron Woodley in the co-main event of UFC 214, set for July 29 in Anaheim, California.

Earning a shot he's sought for years should be reason enough for Maia to be content and happy with the organization, right? Not quite.

The fight doesn't exactly happen at the time Maia and his team were planning for. After beating Jorge Masvidal in May, the Brazilian had to accept the fight on short notice with just over two months between his last fight and the next one. That has never happened in his MMA career, and at a recent media lunch in Sao Paulo, Brazil, the BJJ wizard spoke about the problems that the scheduling might cause for him.

"The damage is that we're used to some kind of training camp," Maia said. "In this case, it's the shortest camp I've had since joining the UFC, and it is for the most important fight I've ever had here. I accepted the fight because we want to be a champion, [so] we have to plan it out, put in the work and do our best to get there at 100 percent."

Maia was accompanied by his head coach and manager Eduardo Alonso at the press appointment, who chose stronger words in his analysis of the situation.

For him, the idea of the UFC's brass has long been to use the Brazilian as a stepping stone so that other promising welterweights could reach the top of the division.

"I think when he lost to Jake Shields and Rory MacDonald, despite these being hard fights, there--it's an opinion--I think the UFC kind of gave up [on him] and wanted to use Demian as a ladder for other athletes," Alonso said. "Especially in the fight against Gunnar Nelson. Without going into much detail, [they] insisted we accepted that fight.

"I think people were sure Gunnar Nelson would win and I believe they bet on him. But it was not until the last moment that they wanted to [use Maia as a stepping stone], and the evidence came with the fight against Masvidal, who still thought Demian would be a ladder for other athletes. [But] it is just an opinion."

In one of the UFC's toughest divisions, Maia carries an impressive seven-fight winning streak into his title fight.

That run includes victories against the likes of Nelson, Masvidal, Matt Brown, Carlos Condit and Neil Magny. But at the age of 39, he also knows he wouldn't have had much time left to receive another title shot had he declined the offer for UFC 214.

His personal history with the promotion makes Maia question the sport's future in his home country and the UFC's practices in general.

"It's very difficult to know what will happen to MMA in Brazil, because it doesn't depend only on Brazil," Maia said. "It's up to the UFC to want to be more plural, to give Brazilians more chances. They could've given [Ronaldo] 'Jacaré' [Souza] a chance [to fight for the middleweight belt]. It depends on whether the bosses want to keep it all more Americanized for the U.S. public or if they want to open up to the world."