UFC 213: Amanda Nunes vs. Valentina Shevchenko 2
NSAC Director: Not Enough Time For Jedrzejczyk To Replace Nunes At UFC 213
NSAC Director: Not Enough Time For Jedrzejczyk To Replace Nunes At UFC 213
Nevada State Athletic Commission Director Bob Bennett gives insight to why Joanna Jedrezjczyk can't fight at UFC 213.
Jul 8, 2017
by FloCombat Staff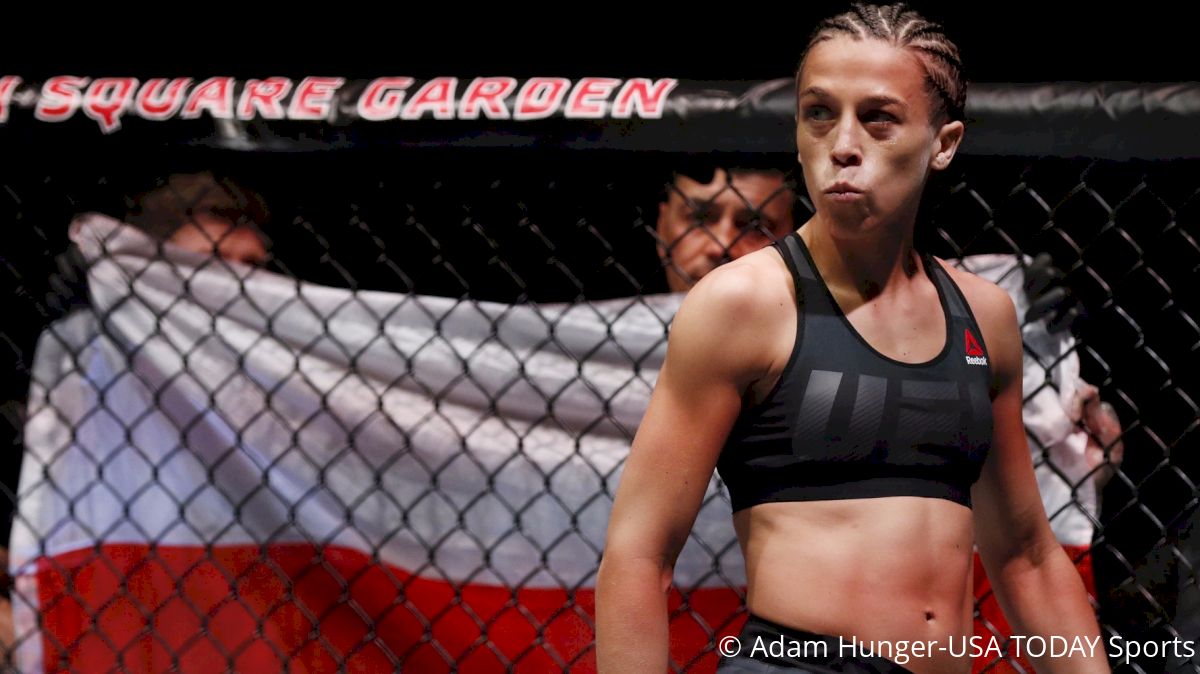 By Elias Cepeda
In the aftermath of bantamweight world champion Amanda Nunes being pulled from UFC 213 for reportedly
medical reasons
a possible replacement super fight was suddenly discussed on social media by the UFC's president and bantamweight challenger Valentina Shevchenko. Shevchenko was set to face Nunes in a main event rematch Saturday night in Las Vegas until Nunes' removal from the card.
Through his Instagram account UFC president Dana White announced that strawweight champion Joanna Jedrzejczyk is currently "begging" the promotion to let her fill in for her American Top Team teammate Nunes and fight Shevchenko on just hours' notice.
[instagram url="https://www.instagram.com/p/BWTBrW9A1R6/?taken-by=danawhite&hl=en" hide_caption="0"]
Shevchenko herself responded to White's claim by posting a photo of Jedrzejczyk on her own Instagram account and writing "Let's do this today!"
With both the UFC's promoter and the two fighters all seeming to be pushing for this 11th-hour replacement fight FloCombat called the regulator who would actually decide if the fight is a possibility or not - the Nevada State Athletic Commission. During a conversation, Saturday afternoon the commission's Executive Director Bob Bennett told us that the UFC has not requested a replacement fight for UFC 213's lost main event, and that there would not be enough time for the commission to obtain the necessary paperwork from required medical work from Jedrzejczyk to make the fight even if they had.
Bennett also shed a bit of light on the process that ultimately saw Nunes pulled from the card, saying it was the UFC's decision.
[tweet url="https://twitter.com/BulletValentina/status/883785725082124288" hide_media="0" hide_thread="1"]
"I'd been in communication for the past two days with the UFC regarding Amanda Nunes' health. They had been monitoring her condition and today we were told that she would be removed from the card, per the UFC's request," Mr. Bennett told us.
"The UFC did not request a replacement for Nunes and with the time left before the event there would not have been enough time for us to have the necessary medical work done to make one happen. For example, female fighters have pregnancy tests done 10 days before the fight. That's in our rules and required. That hasn't been done for Joanna Jedrzejczyk for this event."
Even if Jedrzejczyk and Shevchenko are both interested and willing to fight one another on short-notice tonight in Las Vegas at UFC 213, it appears as if good sense, and modern health and safety regulations would not allow it to happen even had it been pursued by the promoter. To Mr. Bennett's understanding UFC 213's new main event, then, is Yoel Romero vs. Robert Whittaker.