Bellator 180 (Bellator NYC): Chael Sonnen vs. Wanderlei Silva
Wanderlei Silva 'Pissed' About Chael Sonnen Fight, Wants Vitor Belfort
Wanderlei Silva 'Pissed' About Chael Sonnen Fight, Wants Vitor Belfort
Former Pride champion Wanderlei Silva is far from retiring after his loss to Chael Sonnen at Bellator NYC.
Jun 29, 2017
by FloCombat Staff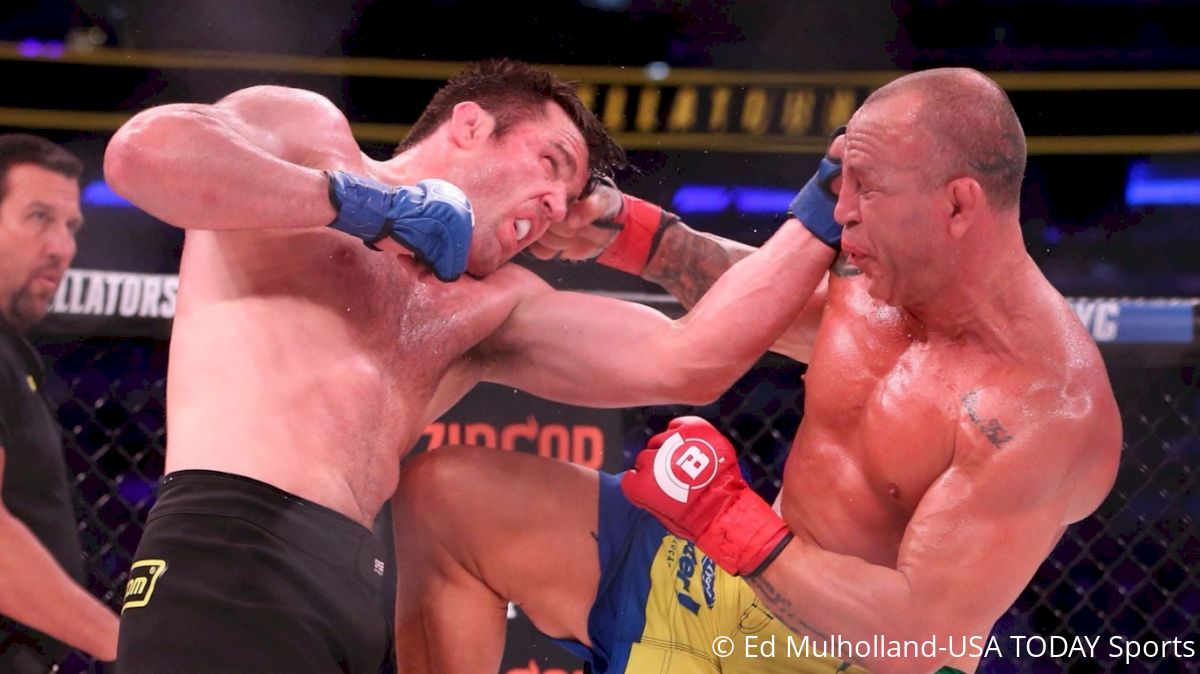 For FloCombat via A.G Fight

Wanderlei Silva returned to MMA after a four-year break last Saturday night, where he lost a decision to his rival Chael Sonnen at Bellator's debut in New York City. Sonnen dominated the three rounds through takedowns and grappling, but "The Axe Murderer" made it clear he has not yet digested "The American Gangster's" behavior inside and outside the cage.

"In fact, I saw a fight where one [fighter] wanted to fight and the other one wanted to grapple," Silva told AG. Fight for FloCombat. "I could see that he was afraid to stand toe to toe with me. If he had agreed to exchange a little more, we would've had a much more exciting fight."

The frustration of losing to his bitter rival while being controlled on the ground doesn't sit well with the Brazilian legend. Hearing Sonnen's name being announced as the winner inside Madison Square Garden, Silva left the cage cursing at his rival and even pushing him -- actions that Silva doesn't regret.

"I really don't like him, he talked a lot of bullsh*t and he came to the fight and he kept holding me down," Silva said. "He was able to neutralize my game. That was the reason for the push. I was pissed with him and with me. I like to give a show. To lose or to win is relative. A fight where only one wants to fight, [that's] not cool, not fun. He has to come in to kill or be killed."

Despite closing in on his 41st birthday and having clearly lost his first fight in four years, Silva assures that it's not yet time to talk about retirement for him. In fact, the former Pride FC champion has a few very specific plans for his fighting future.

"Actually, I can't stop before I get the [Vitor] Belfort rematch," Silva said. "I started to fight again because I want to get Belfort. I wanted to get Sonnen, I got him, and now I want Sonnen again, I want Rampage again."

While Silva stands at 2-1 against Jackson, his 1998 UFC bout against Belfort still leaves a bad taste in the Brazilian's mouth after getting viciously knocked out in just 44 seconds. Silva's goals for the remainder of his career go above and beyond those names he mentioned, though.

"We have a big dilemma. Are we entertainment or sport? It is an entertainment sport? I don't know if we're artists or athletes," Silva said. "I think that the artist earns much more than the athlete, [so] I want to be a martial artist. I want to put on great, entertaining spectacles using martial arts, with fights never seen before."