Tony Ferguson To UFC: 'Treat Me Right, Bro'
Tony Ferguson To UFC: 'Treat Me Right, Bro'
UFC lightweight contender Tony Ferguson weighs in on his hopes for a championship run in 155-pound division.
Jun 20, 2017
by FloCombat Staff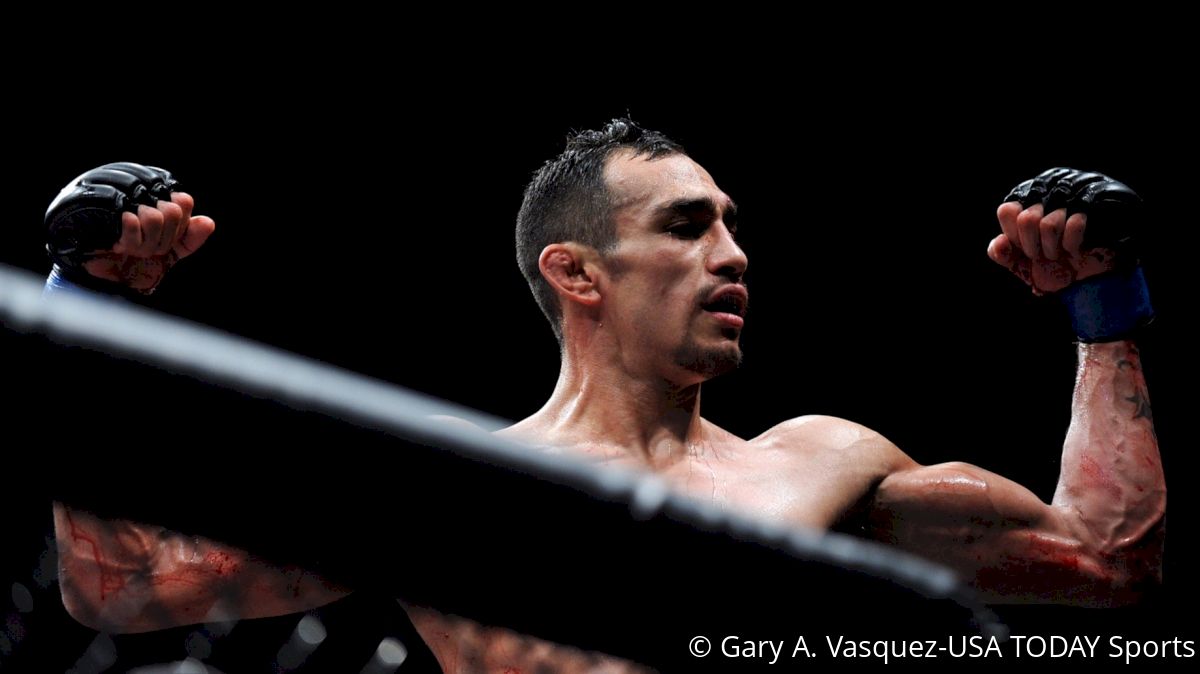 Tony Ferguson has been ready to make his claim for a world title for some time now, but circumstance continues to keep him at bay.
"El Cucuy" rose through the lightweight ranks like a force of nature and has cemented his place as one of the top 155-pound fighters on the planet in the process. Yet, when The Ultimate Fighter alum finally arrived at a crossroads where championship gold was on the line, medical mishaps due to a weight cutting issue with Khabib Nurmagomedov at UFC 209 brought that momentum to a halt.
Ferguson would watch that Saturday night come and go and there's been nothing since in regard to getting that situation rectified. With current champion--and management stablemate--Conor McGregor off to boxing for his mega fight with Floyd Mayweather and no word from the UFC on an interim title, Ferguson is forced to sit and wait.
And while he may not be happy about it, the current No. 1 contender also isn't necessarily complaining.
During a recent stop on the
Anik and Florian Podcast
"T-Ferg" discussed his situation, his hope for a fight with McGregor and the outlook on the road ahead.
"It depends on management and what they tell him and what they tell me," Ferguson said in regard to a fight with McGregor. "I'm caught in the middle of it in this industry and it kind of sucks. I'm being advised by the same people who are telling this guy to take the big money fight and I'm having to do all this small peon sh*t. I don't mind it, but I'm busy and I have a kid so don't waste my time. I have a big name and I'm really trying to make it out there. I'm staying busy and let's get me a fight for a belt and let's get paid.
"When Dana [White] goes on Snoop Dogg and says, 'Tony is a big whatever and Conor didn't get paid to do this' yeah I understand that. They are going to understand I'm such a sh*tty person and that's awesome. But I'm a company man still, Dana. I love you guys. I'm gonna keep working my ass off, keep doing what I do, keep my mouth shut and keep working forward. But...you gotta treat me right, Bro. Seriously.
"The interim title is vacant so let's get it in the hands of someone who wants it," he added. "Let's have that argument, build that case so when Conor does come back we can have that super fight regardless if it is myself or Khabib, but I don't see that dude beating me anytime soon or even making weight."