By Elias Cepeda

In the past few weeks, alone, UFC lightweight record-holder Joe Lauzon has made some headlines for work and words outside of the cage. At the UFC athlete retreat Lauzon spoke truth to power when he called UFC executives to task by pointing out that so far the Reebok apparel licensing deal numbers aren't really checking out.

When the deal was announced a couple years ago, the UFC seemed to promise that all of the $70 million, plus, from Reebok would go to paying fighters for having to wear the brand's gear during fight weeks. As Lauzon pointed out, that hasn't even come close to happening, so far.

Lauzon went on to tell UFC brass at the retreat in an open forum that such discrepancies highlighted the need for far more transparency. In addition to holding the UFC's feet to the fire a bit with those remarks and subsequent interviews Lauzon gave to media outlets like FloCombat, the fighter has also defended Reebok, offered a balanced view of the benefits and drawbacks of the deal, and criticized other fighters for their tactics in criticizing the sporting apparel company.

"I try to be fair. I try to call b.s. when I see it. I try to give people a fair shake when I think it's deserved," Lauzon tells FloCombat this week in an exclusive conversation.

"I think people want to embrace the narrative of, 'F*ck Reebok,' so the details, they don't really matter. Never ruin a good story with the truth.

"Some people don't have all the details. Some people are just blatantly trolling. They're just jumping on the bandwagon. I had a bunch of people tweet at me about what I posted but I had even more people tweet things like, 'oh, it's great to hear a clear, well thought-out perspective.'"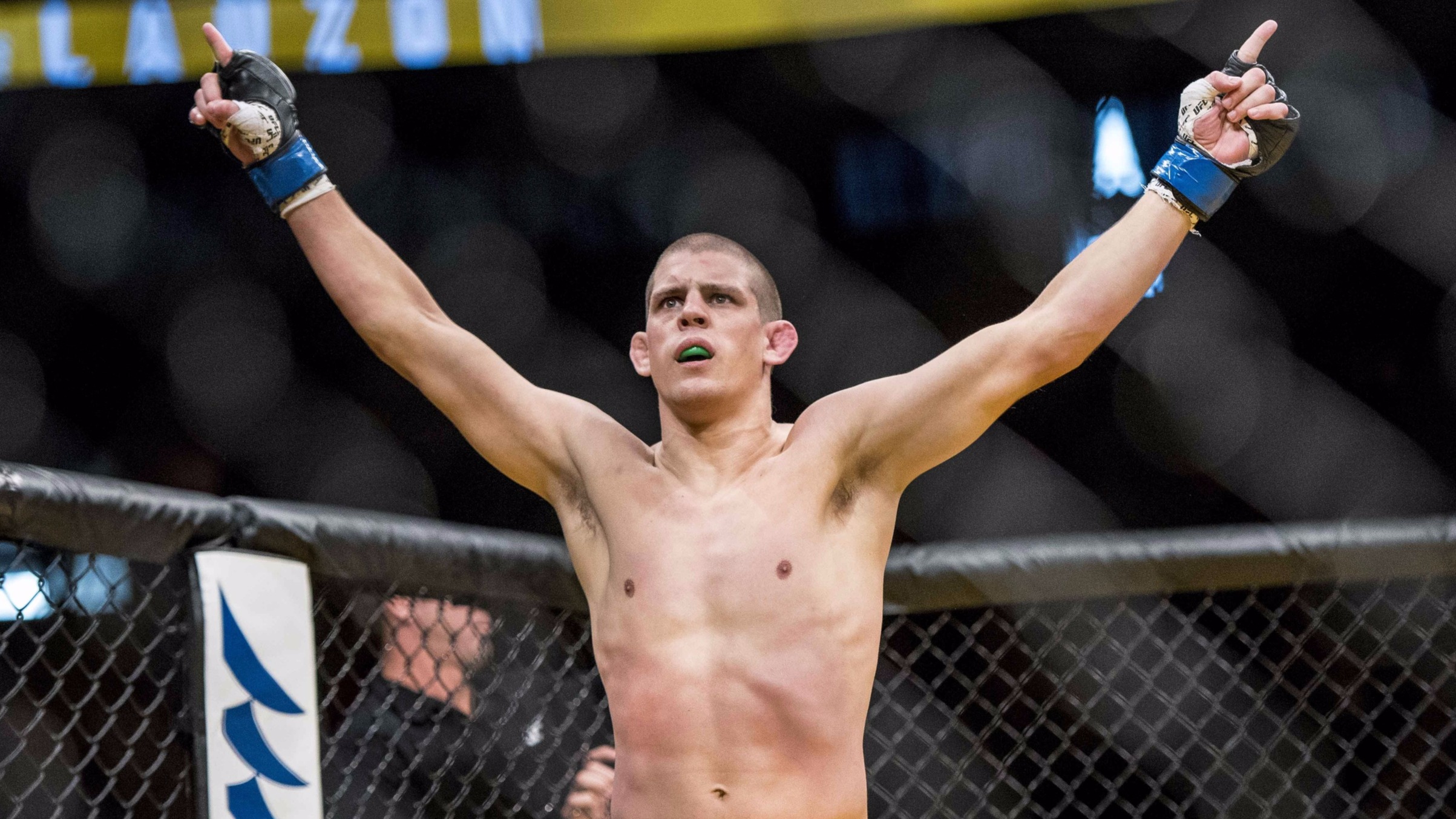 Photo Credit: © Joshua Dahl-USA TODAY Sports

Though Lauzon has plenty of criticisms of the deal and suggestions for how to improve it, he says he's concerned with the possible and working with stake-holders to bring it about, rather than just venting on social media. "The narrative is, 'Reebok is not paying the fighters nearly enough money. F*ck them. If we bitch enough, they're going to go away.' That's just not realistic," he reasons.

"It sucks for everyone, honestly. It's not the best deal for anyone, but this is what we're in with. If you're in a car-ride and you're in with someone you don't particularly like that much, you're better off making the best of it because it's not going to change.

"Everyone is going off on each other like they talked about their mom or something. It makes no sense to make Reebok look bad. Is it the best deal in the world? No. Is it the worst deal? Absolutely not. Could there be room for a little bit of improvement? Sure. Any deal can have a little improvement, but it's not a terrible deal."

For his part, Lauzon estimates that the Reebok deal has cost him sponsorship money compared to when he and his team were able to bring on multiple sponsors and give them visibility during fight weeks. At the same time that he laments losing some money, Lauzon appreciates that working with Reebok alone has meant he no longer has to worry about chasing after money owed to him or the risk of getting stiffed by sponsors.

"The boat that I'm in is I'm making a little bit less, but the money is guaranteed," he explains.

"I'm not worried about getting burned by other sponsors. I don't have to do a bunch of stuff for them."

So much of UFC athlete criticism of the Reebok deal has been visceral, as Lauzon points out. That very well could be due to the fact that, as opposed to most other athletes in major sports leagues who do such exclusive branding deals, UFC athletes are not represented by an association or union, have no collective-bargaining and so had no seat at the table when it came to crafting the deal with a sponsor like Reebok to decide terms, royalty percentages, pay-out scales, or any of the other important components that have drawn the ire of critics of the deal. UFC athletes had the deal dictated down to them unilaterally, and that couldn't have felt good.

When fighters like Lauzon realize that not nearly all of the money that was at least implicitly promised to them from the deal as actually been given to them, and they have no mechanism into seeing where those remaining millions are or went, the anger can understandably continue to rise. Lauzon tells us that a UFC athlete's union or association could indeed help in situations like this, but he isn't optimistic that fighters are yet in the right frame of mind to organize in that way.



Photo Credit: © Anne-Marie Sorvin-USA TODAY Sports

"If everyone was on the same page, a union would help with stuff like this," he admitted.

"However, at any given time, there's always like three or four different groups that are saying, 'Oh, we're going to be the union.' Everything is fragmented. It's always so split-up.

"For that reason, it's not going to work. There's too many people trying to get their hands in there and no one is saying, 'You know what, we need to get everything together.' If that happened -- if these different groups got together, and truly wanted what was best for the fighters, then a union would be possible. It would be likely. But the way it is now, there's not a chance…There's no real support system in there. Nothing is stable."

So, Lauzon doesn't think that ranting on social media will help fighters' situation with the Reebok deal, and he also isn't optimistic that athletes will soon organize into a labor union which could help advocate for them. Still, Lauzon has been proactive and recommends others do the same.

To him, the key is talking directly to Reebok, since the UFC has muddied the waters a bit in terms of the sporting apparel company's understanding of what the athletes themselves know, don't know, and think about the deal. "Talking to Reebok goes a long way," he insits.

"They were under the impression that there were clear lines of communication between the fighters and the UFC about what was going on. So, I learned a lot because I went and I talked directly with Reebok. I've had a lot of conversations with Reebok about what's going on, understanding the business side. I've learned so much and it's not really from talking with the UFC, it's from talking directly with Reebok.

[tweet url="https://twitter.com/JoeLauzon/status/874647825631637504" hide_media="0" hide_thread="1"]

"And all of these fighters, no one wants to talk with Reebok. Everyone's first thing to do is go out and talk sh*t on Twitter."

Lauzon, who lives and trains near Reebok's global headquarters in Massachussets, has visited and spoken with Reebok executives repeatedly for the past couple years. He clearly has come away with a clear impression that Reebok brass is well-meaning, but in taking the UFC on its word from everything about athlete reaction to the deal, to the spelling of fighter names for uniforms and gear, got pretty disconnected from what athletes and fans are thinking and want.

"Two weeks ago I went to Reebok and I talked to them and they told me, 'We thought there was clear communication between everyone.' Until the Athlete's Retreat, they didn't understand that fighters were so in the dark about everything," he continues.

"They didn't hear from fighters, and fighters didn't know what was going on. At that point they told me, 'You know what, let the fighters know to contact us. We will talk to as many people as we can.'"

Lauzon took on that unofficial role as conduit between athletes and Reebok, but has so far been disappointed with the responses he's gotten back from his colleagues. "I tweeted out, 'Hey, if you want to talk to Reebok hit me up. DM me and I'll send you the contact info and you guys can talk to them and have good conversations and understand the deal a little bit better.' And I had like three people hit me up," he claims.

"No one wants to talk or do anything, they just want to bitch about it."

Still, Lauzon is attempting to push through ideas for Reebok and the UFC to get fighters more involved and informed, and to set up official, structured ways for athletes to express their concerns and criticisms to the promoter and apparel brand.

"I told Reebok, and I think it's going to happen, 'Put out a survey, do a Survey Monkey or something like that.' The UFC sends out a monthly newsletter now so I told Reebok to have the UFC distribute a survey in their newsletter to find out what fighters' issues are. Then put together a video or a document based on the survey and send it to all the fighters," he recalls.

In the end, Lauzon is critical of the often rushed way the Reebok deal was put into place, the lack of transparency into how money from the deal is spent and where it goes, and believes that most fighter complaints should be pointed at the UFC for its related policies, planning, and execution of the deal. Still, Lauzon is focused on moving forward productively, with increased communication and with what he believes are the right foci and tactics.

He wants big brands like Reebok to continue to want to be involved with UFC athletes, and so wants to keep bad-mouthing of their brand to a minimum, while working with fighters, the promotion and Reebok to shed much more light on the details of the deal for the years it has left on it. A lot of the change, Lauzon says, has to come from the UFC, so he thinks fighters would be better served by directing many of their criticisms at the promotion and bringing it up to its leaders, as he has.

"I think it moved so fast that things didn't go as smooth as they were supposed to," he says.

"All of the hate, all of the issues, very little of it should be directed at Reebok."




FloCombat's hottest content, delivered to your inbox
Don't miss breaking news, feature stories, event updates, and more. Sign up for the FloCombat mailing list today.