Top Turtle MMA: Ray Borg Reveals His Issue With TJ Dillashaw At Flyweight
Top Turtle MMA: Ray Borg Reveals His Issue With TJ Dillashaw At Flyweight
UFC flyweight contender Ray Borg shares his thoughts on former bantamweight champion TJ Dillashaw fighting Demetrious Johnson.
Jun 12, 2017
by FloCombat Staff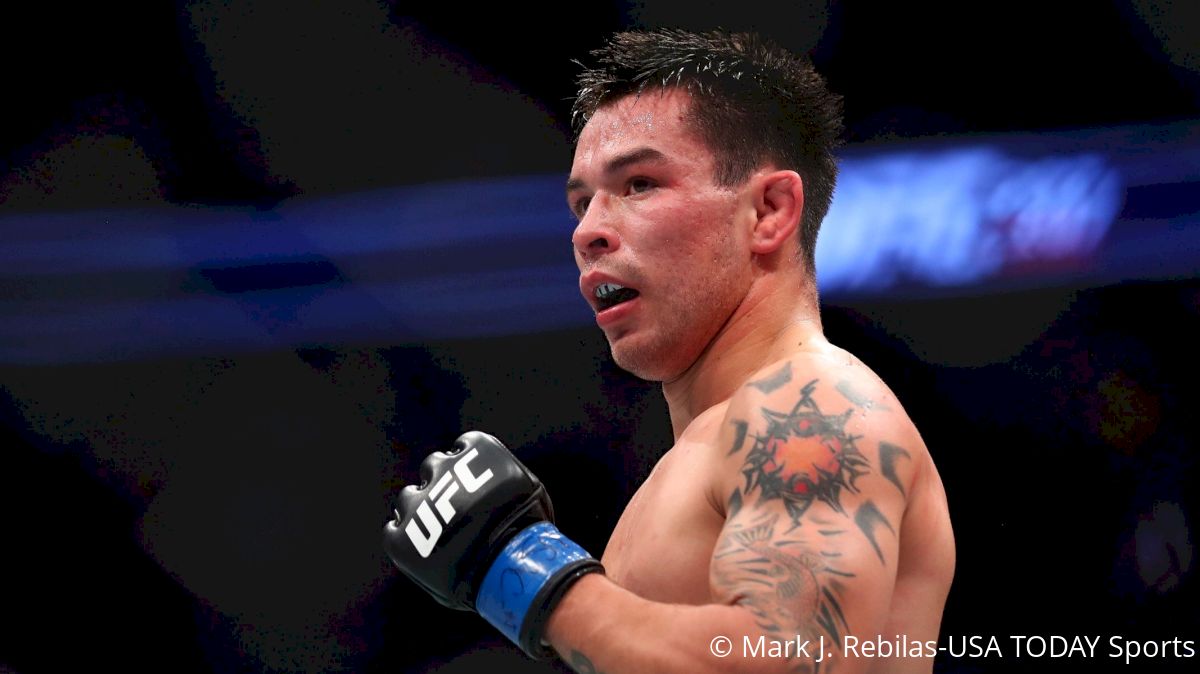 When Demetrious "Mighty Mouse" Johnson penned his open letter to the MMA public about his dealings with Dana White regarding the flyweight division, it opened a proverbial can of worms.

In addition to voicing the concerns over the way he is dealt with regarding pay, he voiced the issues with Dana's most recent pick for a number one contender, former bantamweight champion TJ Dillashaw. The concern that Dillashaw wouldn't be able to make the weight limit sat at the forefront of the champion's issues largely due to the fact that it would cost him his title defense record.

Johnson isn't the only one taking issue with Dillashaw's potential move. In an interview with The Top Turtle MMA Podcast, potential contender Ray Borg outlined his issues with Dillashaw making the jump. Surprisingly, those issues have little to do with getting passed up for his potential title shot.

"I'm only 23. I've climbed the ladder pretty quickly for my short career in the UFC," Borg said. "A big problem I have with TJ trying to come down is not necessarily coming in and skipping the line. I mean, he does have a credible name and it is an exciting fight because he was a former champ."

Instead, the Albuquerque-native is more worried about what this means for the future of his division.

"My problem is, if he comes down is he going to come down and tie up the division or is he going to stay? That's what my biggest concern is."

This concern is well-thought out by Borg, who worries about what would happen should Dillashaw win.

"If TJ wins, because Demetrious has defended the title 10 times, I imagine he gets an automatic rematch. So, [TJ] would have to fight Demetrious one more time. Let's say he beats him two times… I'd be ready to fight TJ, but it's a matter if he's going to come down to 125, stay there and be willing to defend his belt."

And that's where weight comes into play for Borg, who sees it less of an issue of whether or not TJ can make weight and more of an issue of how he'll feel once he has.

"I don't agree with him coming down because regardless if he can make the weight, how many times can he make the weight? He's never fought at that weight before. Who know if he's going to like the way his body feels.

"I fought at 135 and even though 135 is a far easier cut than 125, I never liked the way my body felt at 135. The same thing could go for TJ at 125. Is he going to like the way his body performs? Because he's not going to be as strong."

While those issues all stick out, Borg also reminded the public that he's a better matchup for Demetrious in terms of ability.

"I feel I can beat Demetrious," Borg said. "I feel that I have a better chance than TJ. I feel like my style is a better style for Demetrious than TJ's style."