Amanda Ribas: Born To Fight, Says UFC Debut 'A Dream Come True'
Amanda Ribas: Born To Fight, Says UFC Debut 'A Dream Come True'
UFC newcomer Amanda Ribas shares her storied background and inspiration ahead of UFC debut.
Jun 12, 2017
by FloCombat Staff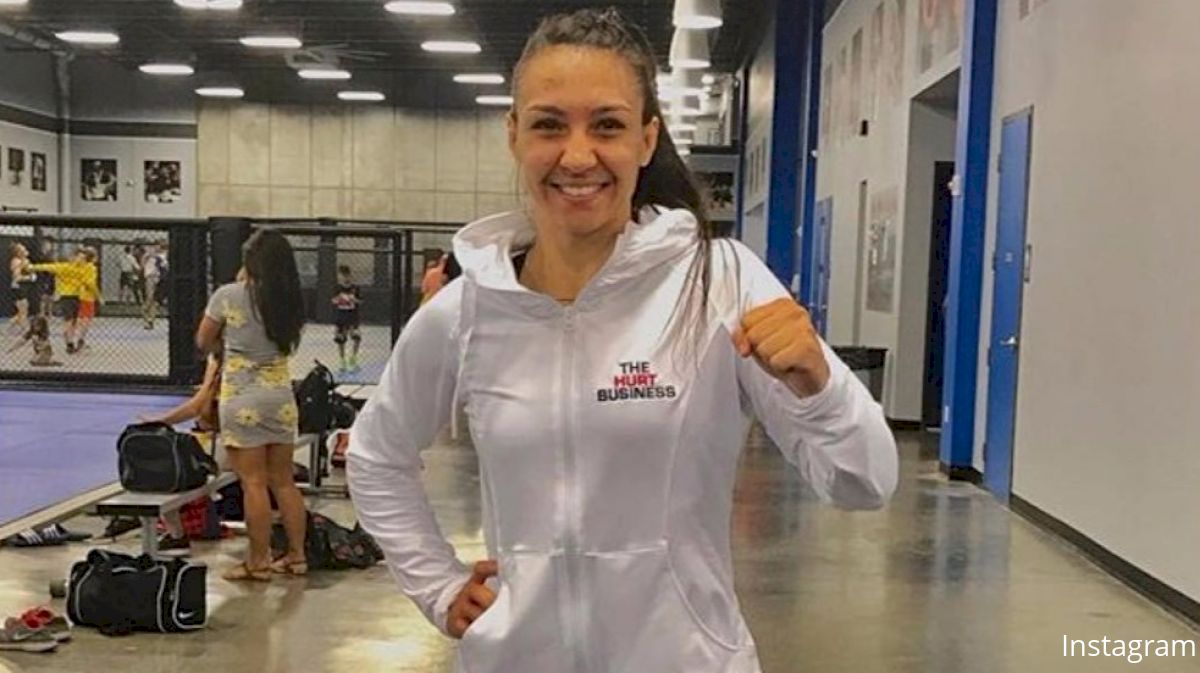 For FloCombat via A.G Fight

In just under three years, Amanda Ribas turned from promising amateur MMA world champion to UFC fighter. With her debut scheduled for July 7 in Las Vegas, Nevada, the young Brazilian is feeling happy and relaxed preparing for her challenge against compatriot Juliana Lima at the The Ultimate Fighter 25 Finale.

After scoring wins in six of her seven professional fights in Brazil, Ribas met with veterans of the sport on a number of occasions who advised her to go train in the United States. Carlão Barreto and Rodrigo "Minotauro" Nogueira, renowned former fighters and longtime friends of American Top Team head coach "Conan" Silveira, both recommended her to train with the team that boasts both current female UFC champions, Amanda Nunes and Joanna Jedrzejczyk.

"I came to train first, and then I kept getting my fights canceled," Ribas told FloCombat. "We were trying other fights, but they always fell apart at the last minute. Until the UFC came."

The moment she realized she had made it to the big leagues will be one she'll never forget, the 23-year-old fighter said.

"Alex [Davis] called me and said the contract had arrived," Ribas said. "Then I cried, right? Because it is the beginning of the realization of a dream. I called my father. I told him and everyone stopped at the gym and they cried too. I came from a small town, and for me, it is an overcoming. There in the south of Minas we think this is not even possible. Getting signed with the UFC is an example for everyone there that it is possible. The first thing I did was cry a lot [laughs]."

In fact, Ribas was probably born for combat sports. From a young age, the daughter of master Marcelo Ribas trained jiu-jitsu and Muay Thai as well as judo, which she took to the most until she became part of the national youth team. However, the injuries that kept her away from the mats for a while also gave her time to reflect about her combative career and to notice the opportunity to debut in MMA in the amateur circuit.

"I was born on the mat," Ribas said. "It was for me. There was a time when I stopped doing jiu-jitsu to dance. My father wanted to die. Then I went back to judo to improve my jiu-jitsu, I went to the Brazilian team, I went to live abroad... But I had two knee surgeries, and it made me very discouraged. I had to go back to Varginha, and it was a very big setback. I didn't want to know about fighting anymore. My life was to train and hurt. But then I saw the staff training for an MMA tournament, and it motivated me [to go to the UFC's International Fight Week]."

The tournament in July 2014 served as her debut in the game at the age of 20.

Later, with a bit more experience, she also took the opportunity to spar teammate Jessica Aguilar for her UFC Dallas bout in May -- the first time Ribas got backstage access for a UFC event. And there, seeing the massive production routine of the world's biggest MMA league, including open workouts, media days, and weigh-ins, Ribas was sure she was seeing her future.

As if she needed a constant reminder for that, teammates such as the champion Jedrzejczyk are there to demonstrate such heights to Ribas day in and day out on the mats at ATT.

"Now, (Joanna) is on vacation, she's not here, but she's very inspirational," Ribas said. "Even when I was not training with her, it's inspiring. Because I look at her and see that I can get there. And it's not just her. I look to one side and I see a UFC champion; I look to the other and I see a Bellator champion. Amanda Nunes also helps me a lot. It's sensational."