Cub Swanson Pushes Broken Promises Aside To Call For Next Title Shot
Cub Swanson Pushes Broken Promises Aside To Call For Next Title Shot
UFC featherweight contender Cub Swanson calls for the next shot against undisputed champion Max Holloway.
Jun 4, 2017
by Duane Finley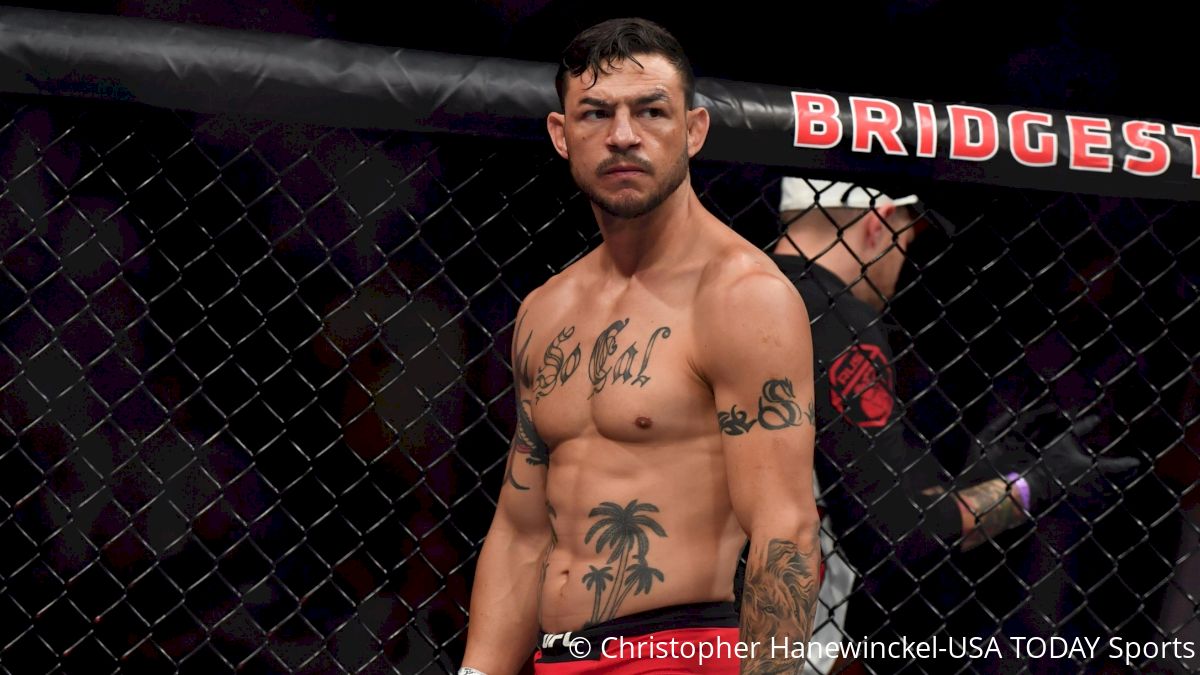 A shot at the UFC featherweight title has been a long time coming for Cub Swanson, and the resurgent contender believes that time is now.
The Palm Springs representative has been a staple in the elite tier of the 145-pound fold for the past several years, and has notched multiple extensive winning streaks during that stretch. With continued success came talk and promises of title opportunities, but the chance to fight for featherweight gold never materialized.
Circumstances be damned, but circumstances stand out nonetheless in Swanson's case.
"Having those title shots fall through again and again truly zapped my passion to fight," Swanson told FloCombat in an exclusive interview. "It's an emotional roller coaster you ride in this game and when bigger things are on the horizon it makes everything amplify. I kept being told I was next and it never happened, and that's a massive let down I think very few people understand.
"Getting pushed out of the way for someone else and into another super tough fight that doesn't guarantee anything because previous guarantees have proven false. That isn't going to have an effect? Sure it does. I thought I was in a situation where hard work would make my dreams come true and having that taken away was a harsh lesson to learn. It was a tough thing to bear."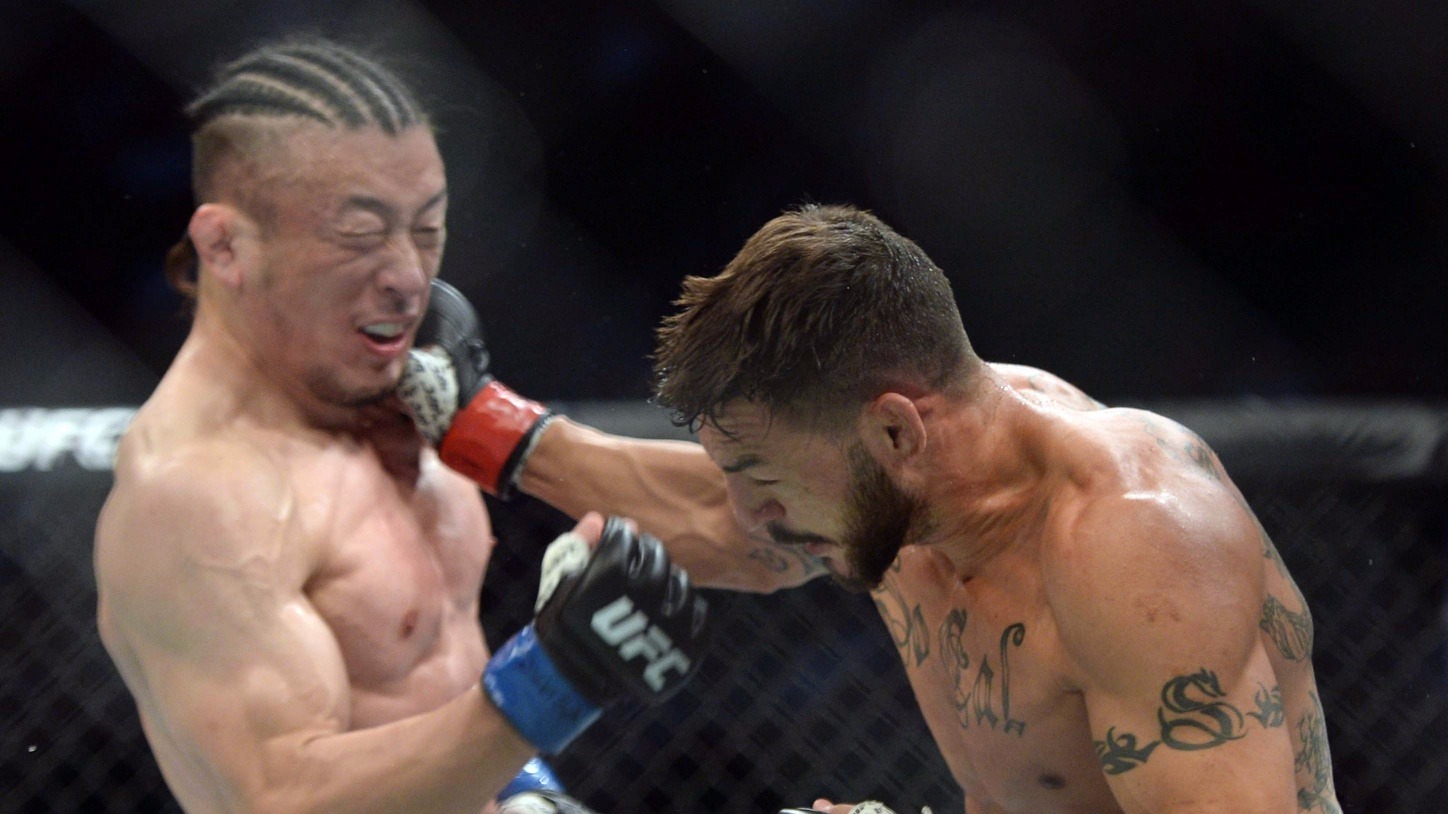 Photo Credit: © Joe Camporeale | 2016 Aug 6
The rise of Conor McGregor and the path the UFC traveled to push the Irishman sideswiped Swanson's own ascension as a title shot promised turned into an eliminator bout with former title challenger Frankie Edgar. Swanson would go to see his title hopes dashed in Texas, but even a victorious Edgar didn't receive a title shot in the aftermath.
The long standing featherweight veteran then suffered a loss to Max Holloway in his next outing at UFC on Fox 15 in April of 2015, which appeared to put his future championship goals on ice for the foreseeable future.
"I went into those fights let down but still thinking my 'Killer Cub' switch would kick in and it didn't," Swanson said. "I was out there going through the same motions but it wasn't there and didn't turn on. I was forcing it, and that's why after those two losses I had to take time off and see a sports psychologist. Now I've found a way to turn it on and off at will and I've proven to be a better version of myself.
"I'm the best version of myself, the most confident version of myself and what better time than right now?"
Nevertheless, Swanson is as resilient as they come in the fight game, and battled back strong to notch four-straight victories in the featherweight ranks. With the rising Hawaiian star notching a career-defining victory over Jose Aldo to become the undisputed 145-pound champion at UFC 212 on Saturday night, Swanson believes the time has come to make a few things right.
In Swanson's mind he's overcome adversity, stepped up to the plate and done the UFC plenty of favors along the way. He's faced storm after storm inside the cage and the brunt of executive decisions behind closed doors, and feels now things need to get made square.
Swanson wants his rematch with Holloway but more importantly the shot at gold that would come with it. He knows Edgar is also in the conversation but believes it's a turn he's more than earned with blood inside the Octagon.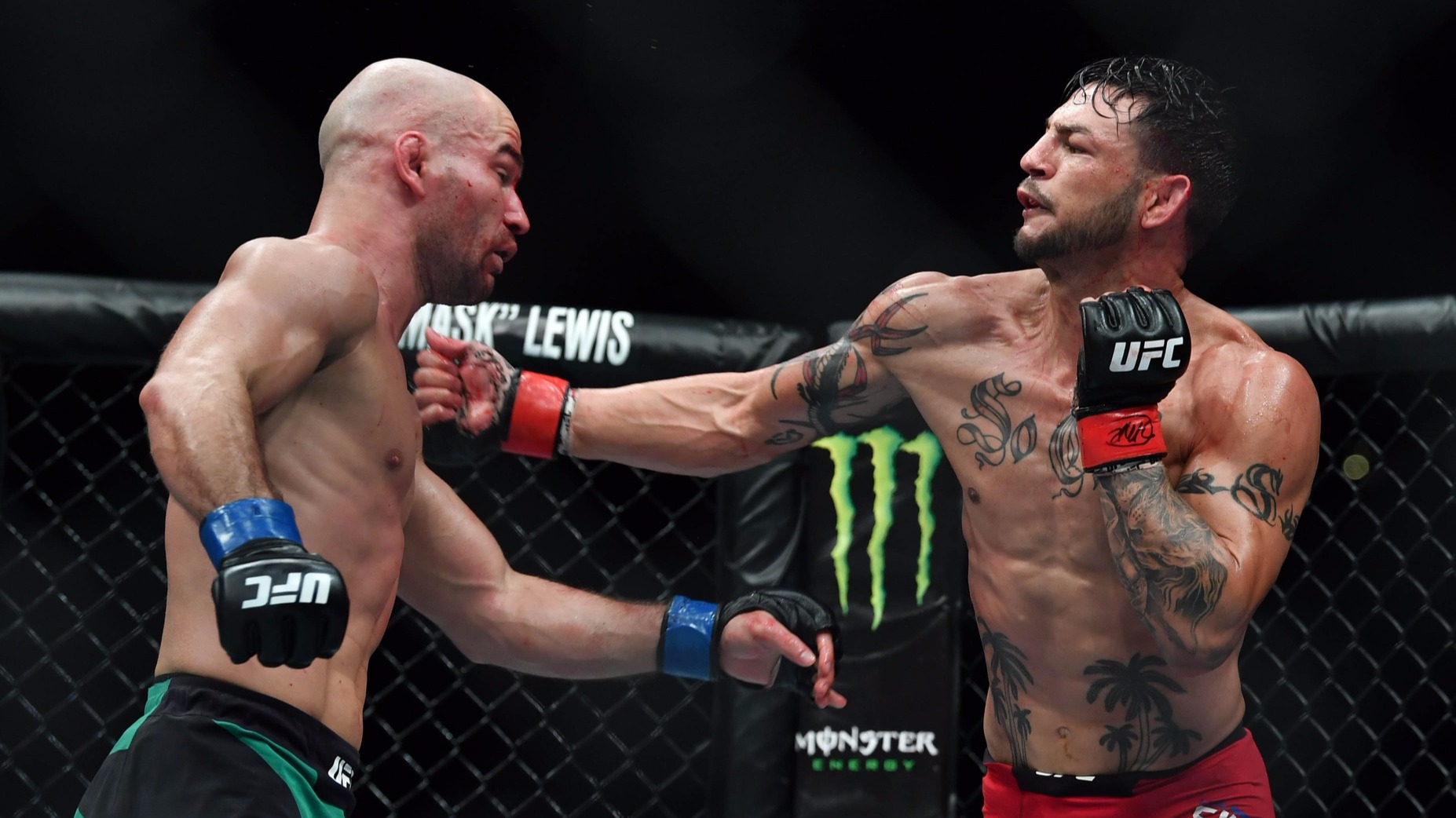 Photo Credit: © Christopher Hanewinckel-USA TODAY Sports
"I did enough for a title shot multiple times but [the UFC] went around back and took it from me," Swanson said. "Frankie got the win in our fight--and hats off to him--but he just had a title shot and lost. That just happened last summer. He's had multiple title shots and I'm still yet to get one. How many are you going to give the guy?
"The only losses I've taken on my entire time in the WEC and UFC have been to either champions or guys who went on to fight for the belt. I'm the longest standing featherweight from the Zuffa days and I've fought everyone they've put in front of me. I've done them plenty of favors as well like this last fight with Artem Lobov. Dana White called me and asked me to take that fight to fill a main event slot on the Nashville card.
"He called and asked me to fight an unranked guy after coming off one of the biggest fights of my career notoriety wise because I derailed a touted prospect no one thought I would beat in an incredible fight. Dana White asked me to take the fight and I did that for him. I'm calling for this next title shot and it's time to make it right."
[tweet url="https://twitter.com/CubSwanson/status/871260456161222660" hide_media="0" hide_thread="1"]
While the dust has yet to settle on Holloway unifying the featherweight crown, Swanson is wasting zero time in calling for another go with the Hawaiian. Their first fight in New Jersey was a solid scrap all the way through as Swanson battled through a broken hand and fractured jaw until Holloway earned a submission finish in the final frame.
Swanson and Holloway carry a massive amount of mutual respect for one another, but the Doom Squad leader is confident he can set friendship aside for a go at the ultimate prize.
"Max fights the kind of fight I like to fight and I think that's great for me and all the fight fans who want to see an exciting scrap. The second fight won't go down like the first and I can promise you that. I'm super stoked for his success because he's a cool guy and doing his thing, but I'm very confident I'll beat him. All I want is the opportunity other people have had.
"It's frustrating when I'm negotiating contracts and can't make the money I deserve because I haven't had that opportunity so instead I'm getting paid like some guy who has just been around for a long time. Give me the chance I've earned and was promised multiple times. That's all I want and I'll make the most of it."
FloCombat's hottest content, delivered to your inbox
Don't miss breaking news, feature stories, event updates, and more. Sign up for the FloCombat mailing list today.