Yoel Romero: 'Right Hand Of God' Ready To 'Cleanse' UFC MW Division
Yoel Romero: 'Right Hand Of God' Ready To 'Cleanse' UFC MW Division
UFC middleweight Yoel Romero explains his plans to wreck shop in this exclusive interview.
Jun 1, 2017
by Duane Finley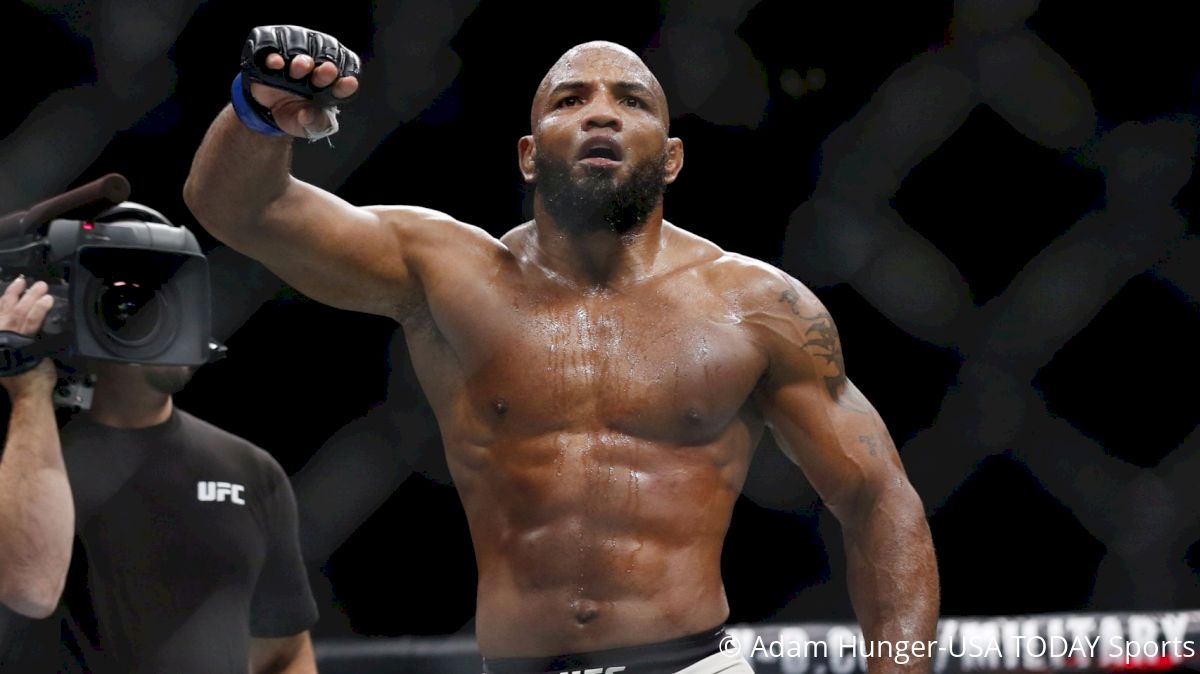 Yoel Romero may have finally been granted the title shot he's rightfully earned, but he's far from satisfied with the situation as is. The Cuban powerhouse is determined to not only cement his spot as the best middleweight on the planet, but to leave zero doubt on the table in the process.

A streak of devastation, with a touch of controversy, put him on the doorstep of a title shot, but the UFC decided to allow a returning Georges St-Pierre to jump the line for a championship opportunity. Nevertheless, GSP's extended timeframe and an injury suffered by titleholder Michael Bisping put the middleweight strap in limbo for the time being.

Romero found the whole scene a bit curious, viewing it as further evidence "The Count" was continuing to duck the former Olympic powerhouse.

"I find it strange that he posts pictures of him preparing to squat on Instagram to get ready for a fight," Romero told FloCombat through a translator. "It's strange he told GSP to fight in July or he moves on. It's strange he is only ready for GSP.

"I think Bisping is in a worse position than ever before. Instead of knowing when his end is coming, he must sit and think about when it's coming. He will age in this time fairly quickly as his own mind will begin to break."

[tweet url="https://twitter.com/YoelRomeroMMA/status/866783687706324992" hide_media="0" hide_thread="1"]

No sooner did the St-Pierre and Bisping situation hit the media waves than UFC President Dana White declared Romero next. While Romero was happy to find himself in the driver's seat, the path of past scenarios kept him on edge until something became official.

"Luckily my manager called me and told me not to get too excited," Romero said. "He advised me that until we have a contract in our hands, nothing is set in stone."

While Romero was initially hesitant, the UFC further sweetened the deal by pitting him against Robert Whittaker for the interim middleweight title. And while it's not the caliber of gold Romero has set his sights upon, it's a guaranteed next step for the "Soldier of God" to carry out his ultimate plan in full.

"I am happy I am fighting for a championship," Romero said. "Everything else is just white noise. I believe Robert is a very talented guy. What's interesting is that I thought I was going to fight him two fights ago before [Ronaldo] 'Jacare' [Souza]. So he was already on my radar since then."

There's no doubt Romero is a fighter in rarified air in the middleweight ranks, and his name is hard to find on the lips of his fellow contenders. His physical skills make him a difficult matchup for anyone in the 185-pound ranks, and this stigma has lead to the American Top Team representative being referred to as a modern day "Boogey Man" of sorts on social media platforms.

While Romero acknowledges the hesitation his fellow fighters have to step in with him, he's quick to clarify those cautions are for a very real reason.

"This is for the fans of the sport and the people that watch," Romero said. "I think being the right hand of God is more of a valid description of me than the Boogey Man. Boogey Man is made to scare kids. I prefer to scare my opponents.

"Greatness is what I am fighting for through God's plan for me. I will be the very best champion I can be for the people. I will cleanse the division and bring greatness to it not just me."






FloCombat's hottest content, delivered to your inbox

Don't miss breaking news, feature stories, event updates, and more. Sign up for the FloCombat mailing list today.