Brian Kelleher: I Want To Be The Donald Cerrone Of 135
Brian Kelleher: I Want To Be The Donald Cerrone Of 135
Recently signed UFC bantamweight Brian Kelleher has a plan--beat Iuri Alcantara, fight in Long Island.
May 23, 2017
by Hunter Homistek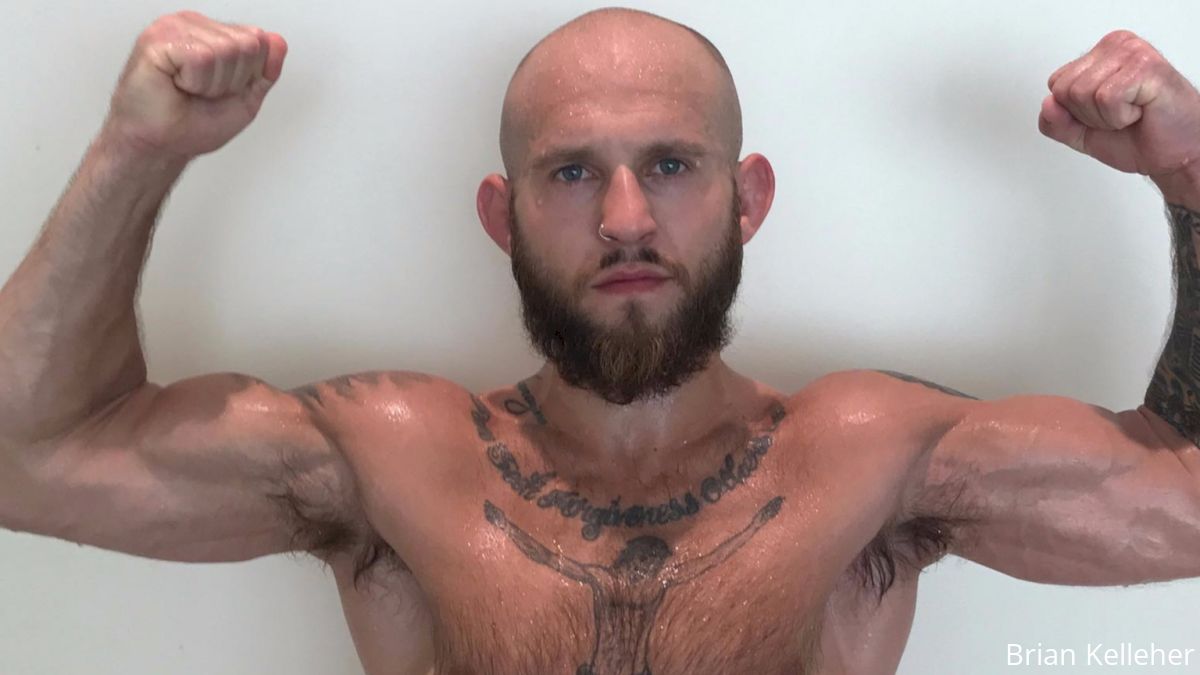 On a snowy November Wednesday one night before Thanksgiving in 2014, newly signed UFC bantamweight Brian Kelleher changed his fate.

Facing then-undefeated Pittsburgh MMA legend Mark Cherico at Pinnacle Fighting Championships (Pinnacle FC) 9, Kelleher represented nothing but a warm body to help melt the winter freeze and fuel Cherico's ride to the UFC.

At 10-7, "Boom" strolled to the cage with no expectations. No promise. His purpose was simple: Get smashed by Cherico, and let Cherico ascend to the UFC ranks--finally.

Thirty-seven seconds into their main-event showdown, the fight was over. Kelleher's hand was raised. One of the biggest upsets in Pittsburgh MMA history complete, Kelleher left the cage a victor via guillotine choke, and from there he began his tear through the regional bantamweight ranks.

"I think it takes some time in this lifestyle, in the fight lifestyle, to find yourself as a fighter," Kelleher told FloCombat. "I knew my record wasn't the best out there, and I told myself, 'No more going in there and selling yourself short and not leaving it all in the cage.' I hit a switch in my mind where I just truly believed in myself.

"I was just really motivated to show that it doesn't matter this guy's undefeated. I'm a lot better than my record says and I'm going to prove it now and I'm going to go on a crazy winning streak. And that's what I did."

[instagram url="https://www.instagram.com/p/BSkSNhJApq0/?taken-by=brianboom135&hl=en" hide_caption="0"]

Kelleher went from 10-7 to 16-7 in a flash. The New York native rattled off six straight victories with four finishes, positioning himself as the number-two bantamweight in the northeast. More than that, he became a prime candidate for a last-minute replacement inside the UFC Octagon, something he understood well.

"I've been staying in shape, keeping my diet on point," Kelleher said. "I knew this [opportunity] was going to be a short-notice deal. I was staying ready as much as possible. I didn't care where or who or anything like that. I just wanted to get the opportunity to show the world who I am."

That's exactly what Kelleher will get, as he faces veteran bantamweight Iuri Alcantara June 3 at UFC 212 in Rio de Janeiro, Brazil. While Kelleher can't stifle his excitement, he understands the task ahead. This isn't an ordinary UFC debut. He's facing Alcantara--a 14-fight UFC veteran, who is ranked No. 13 in the division, who has finished two straight foes inside the cage, in hostile territory.

Yikes.

But Kelleher remains focused and positive. He's ready to seize this moment, and he sees the tremendous upside in taking on such a daunting order.

"I think this is the best opportunity I could've gotten to be honest," Kelleher said. "I'm fighting No. [13] in the world, so I'm going in there to take his spot. That's what I wanted. I'm 30 years old. I want the fast-track. I want to be the Donald Cerrone of the bantamweight division and stay active and make my way to the top.

"My focus is all on Iuri. He's a really tough guy, he's well-rounded, he has a lot of UFC fights and experience, and he's coming off two wins. But that just motivates me to try to finish this guy."

Not that Kelleher needs much motivation to finish his foes. Thirteen of his 16 career victories came via knockout or submission, with a near even split of six to seven, respectively.

[instagram url="https://www.instagram.com/p/BAIcuOeBVLH/?taken-by=brianboom135&hl=en" hide_caption="0"]

He's aggressive and powerful, and he feels this, combined with his outgoing personality, will catapult him to greatness in short order.

"I'm not looking past my first fight--that's my focus--but with a four-fight deal, if I'm fighting No. [13] now, I'm going to be able to move myself up the rankings pretty quickly," Kelleher said. "That's my plan. I want to stay active. I'm 30 years old. I'm in my prime. I don't want to take the slow route. I want the best guy. I want them to feed me to the sharks. I don't care who I fight next. If I beat Iuri, I want a top-10 guy. I'm willing to take on the best."

After his showdown with Alcantara, Kelleher has a particular plan in mind. A loyal New Yorker, Kelleher wants on July 22's UFC on Fox 25 card in Long Island--and he's eager to prove why he deserves that shot.

"To be able to fight in front of my home fans, I would definitely have that arena packed out with the 'Boom' fans," Kelleher said. "I think I'd deserve it. If I go into Brazil and take Iuri out, it's only fitting to give me my hometown fight next.

"I'm trying to really put my heart and soul in the cage and come out with the finish. I want to put guys away and I want to make a statement in this division."






FloCombat's hottest content, delivered to your inbox

Don't miss breaking news, feature stories, event updates, and more. Sign up for the FloCombat mailing list today.