Cheick Kongo Making One Final Run At Championship Gold
Cheick Kongo Making One Final Run At Championship Gold
Former UFC fighter and current Bellator heavyweight Cheick Kongo plans on becoming champion before he retires from MMA.
May 17, 2017
by FloCombat Staff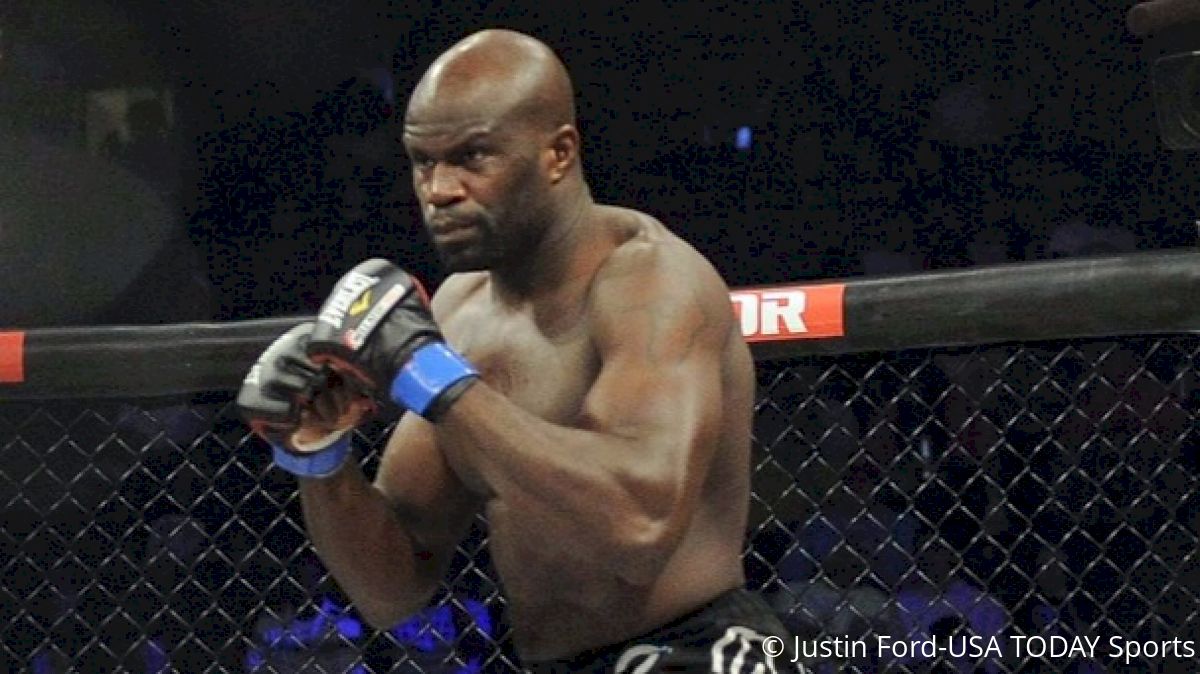 By Shawn Smith

Through a thick French accent, Bellator heavyweight Cheick Kongo can be difficult to understand. Even so, it's not hard to hear that despite his menacing, thick frame, he is a friendly, charming man that is generous with his time and appreciative of the attention.

In mixed martial arts' premier division, Kongo has been a fringe contender for over a decade. Every time the punishing puncher gathered a little bit of notoriety in the UFC's heavyweight division, a devastating loss to the likes of a Frank Mir or Cain Velasquez has pushed him back down to earth.

His recent run through the Bellator heavyweight division, including four straight victories and wins in six of his last seven, has been one of the best of his career. In an ultra-competitive heavyweight division, Kongo has only put together four-straight wins once before in his career.

On May 19 at Bellator 179, Kongo will serve in a feature bout on what promises to be one of the biggest cards in the promotion's history. A win will give Kongo the first five-fight winning streak of his career and arguably put him in line for the Bellator heavyweight championship.

Unfortunately for Kongo and the rest of the fledgling heavyweights in the division, it's been a weight class in flux for three years. After not having defended his world title since April, 2014 (a win over Kongo), Vitaly Minakov was stripped of the title in May of 2016. Yet, almost one year later to the day, there has still been little talk as to when and where the Bellator heavyweight championship will be reinstated.

When asked if he knew anything about Bellator's heavyweight title picture, Kongo said he has not been focusing on it.

"Honestly, I don't pay attention to those details, I'm a fighter," Kongo. "I tried to be closer, to be the next contender to the belt (referring to his UFC run). When I paid attention to the reviews or what they used to say about the fights, they would say if he wins one more fight, he would be next contender. It was always the same thing, fight after fight. I don't know what I should say."

Of course, this hasn't stopped Kongo from dreaming of holding a world championship.

"I've got some great competition," Kongo said. "Of course, people say like 'yeah, he should get the title' and yeah that's what I want, but I'm not the only one to dream and want that gold."

He's right: he isn't the only one that wants that gold. His opponent at Bellator 179, Augusto Sakai, is a 25-year-old Brazilian native who has shown impressive striking. Of his nine victories, seven have come via knockout.

Kongo will need to lean on his experience to capture another victory.

"He's a big guy, he's good everywhere: Muay Thai, jiu-jitsu. He's good, man," Kongo said of his opponent. "I need to bring the fight to him. He's a young lion. He's hungry. He wants to make a statement; he wants to be the next guy to be the best. He's talented. I have to be careful about him."

Losing to an unheralded opponent like Sakai could spell the end of Kongo's career, ending his time as one of the top heavyweights in the sport.

Kongo seems fully aware that at 41, his best days in the sport are likely behind him. He's just a few fights away from retirement and will be looking to establish his legacy before calling it a career.

"I said that probably two fights ago (that it was almost time to retire), but I don't want to fight until I'm an old guy with white hair and try to fight with young blood. No, no," Kongo said. "My time is almost done. Probably one more year, two more years. Maybe less, I don't know. I'm thinking about it, no matter what. You never know what life is going to bring to you."




FloCombat's hottest content, delivered to your inbox

Don't miss breaking news, feature stories, event updates, and more. Sign up for the FloCombat mailing list today.