Mauricio 'Shogun' Rua Wants Super Fight With Anderson Silva
Mauricio 'Shogun' Rua Wants Super Fight With Anderson Silva
Former UFC light heavyweight champion Mauricio Rua is interested in fighting former teammate Anderson Silva.
May 1, 2017
by FloCombat Staff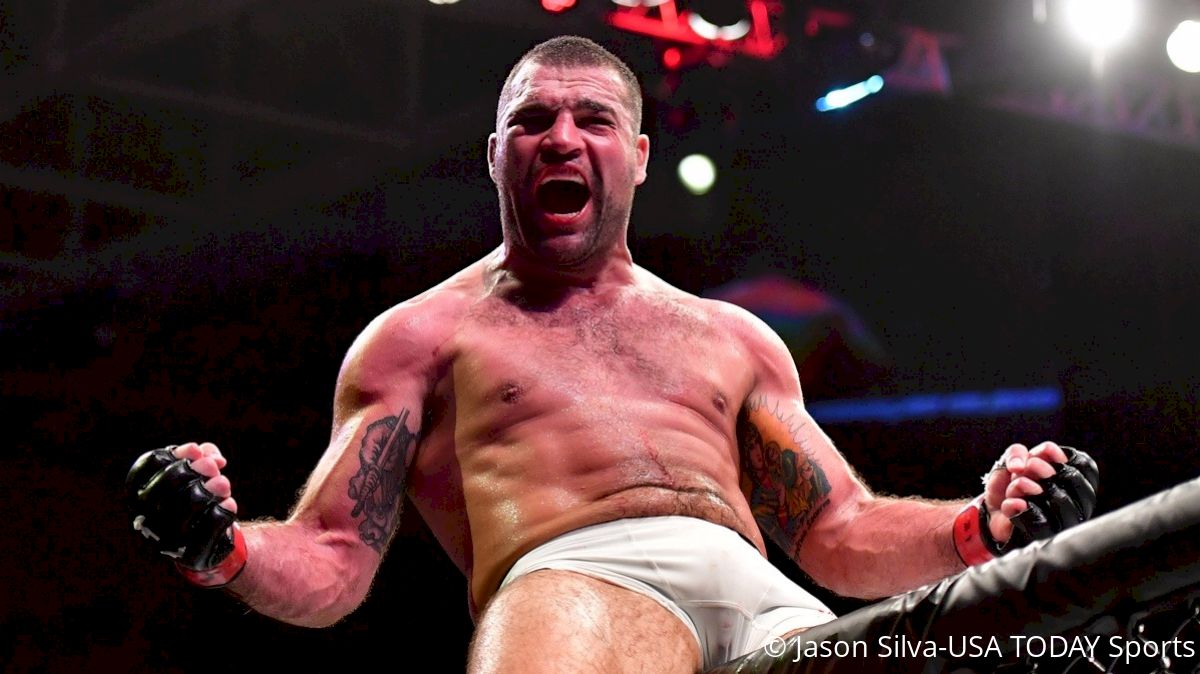 For FloCombat via A.G Fight

Mauricio 'Shogun' Rua has notched three consecutive victories and once again placed himself in the upper tier of the UFC light heavyweight division. The Brazilian wrecking machine has cleared a path to fight the top contenders of the 205-pound collective, and in doing so sees no problem in making a super fight happen along the way.

Currently, "Shogun" eyes a bout with longtime middleweight king Anderson Silva. Besides both men being legendary fighters from the same home country, what makes this potential mega-fight even more interesting is the fact the two men used to be training partners.

Fifteen years ago, Rua and Silva trained together at 'Chute Boxe,' in Curitiba, Brazil, and a bout between them at that time was unlikely to happen. But now, the former Pride and UFC champion thinks a mega-watt showdown with "The Spider" would be appreciated by the media and the fans.

"I would gladly take that fight, but not in Rio de Janeiro," Rua told FloCombat via A.G. Fight. "There are only four weeks left and I am not in a mood to start a camp right now. If I had two entire months, I would take it. I have a lot of respect for Anderson, but I would take the fight. I'm not thinking on my career, I want to fight a guy that represents all he has done. But not at UFC Rio. In two months, for sure."

During the second edition of Fight 2 Night, Shogun was at Foz do Iguaçu, Brazil, as a special guest of the event. And while he's currently enjoying this stage of his career, the 35-year-old knockout artist did not hide his plans to diminish the frequency on which he fights.

The reason for such cautiousness by Rua is the high number of injuries that have plagued him since the begging of his career. In the early stages when he used to compete in Japan, there were several tournament showings where Rua competed multiple times in the same night. That is why the last knee injury Rua suffered left the fighter alert to what needed to be done going forward.

"I'm on a three-win streak, I must fight," Rua said. "I am thinking [about] coming back, but there is no hurry. I will talk to my manager and my master. I know each fight is a war. There is no easy fight. I will get ready to conquer my fourth victory. I wish to fight in September because I have an injury on my knee right now."

After suffering four defeats in five bouts, Rua decided to go back to Los Angeles to train with his former master, Rafael Cordeiro, who is the leader at Kings MMA. The change of camps led Rua to a three-fight winning streak, and the Brazilian is convinced his trainer is responsible for the recent victories.

"The master knows a lot of my game," Rua said. "He leaves me ready, technically and physically. I learned everything with him, and it works. But the victories are the fruits of the whole team. When you win, everyone wins. The master, besides being a great trainer, is also a leader. He talks to his students, he becomes a friend of his students. That leaves everything much easier."