Glover Teixeira: Daniel Cormier Picking Easy Fight, Expects Rumble Return
Glover Teixeira: Daniel Cormier Picking Easy Fight, Expects Rumble Return
Former UFC light heavyweight title challenger Glover Teixeira gives his take on the current title picture at 205 pounds.
Apr 20, 2017
by FloCombat Staff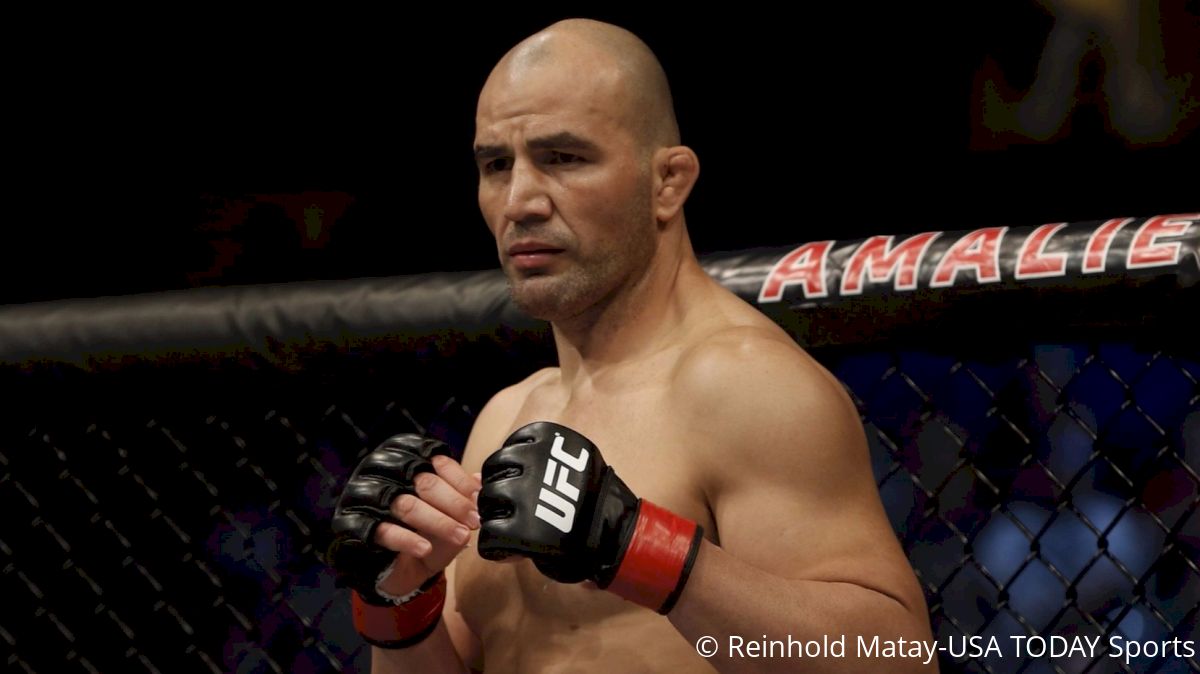 For FloCombat via AG.Fight
Currently ranked second in the UFC's light heavyweight division, Glover Teixeira has his next fight scheduled against Alexander Gustafsson, who is holding the top spot on the roster underneath the champion Daniel Cormier due to Anthony Johnson's recent retirement and Jon Jones' ongoing suspension. With that background, it only seems logical that the winner of their fight at UFC Stockholm on May 28 will compete for the belt next.
In times when trash talk and name value seem to be the best bet to get a crack at the big fights, a contender like either one of these two soft-spoken athletes almost seems a bit strange. For Teixeira, it doesn't matter if he's on the verge of a title shot or far away from the top--talking his way into the biggest possible fights isn't something we're ever going to see from him.
"Now it's too late for (trash talk)," Teixeira said. "I have fought my whole life being like this--I am what I am. I never bothered about (talking much). The guys talk about me and I don't even know who said what. People are like 'Did you see what (UFC light heavyweight champion Daniel) Cormier said about you? Did you see what that guy said?' I don't see it. I don't have a clue. I've been on this earth for 37 years and maybe I have three more left in my fighting career. I'm not going change in that regard."
That being said, Teixeira doesn't despise trash talk as such. For him, though, it has to come naturally, which just isn't the case with him.
"I think when the guy does that he has to have that personality, too," Teixeira said. "I'm not that kind of person. I prefer the way it is now. But now I can't start talking trash. Now, for the guy that isn't used to being a talker, there's going to be embarrassment. It has to be kind of like (Conor) McGregor, that's it."
Additionally, Teixeira said, talking your way up means nothing if you can't hang at the level you've talked your way into.
"Chael Sonnen was the one who got to the title (shot) several times, but it didn't do much for him", Teixeira said. "The other way is to not earn as much money but also not having to be ashamed. These guys (like Sonnen) are very embarrassed."
Currently on the cusp of a title shot at 205 pounds, Teixeira also weighed in on the somewhat chaotic situation atop the light heavyweight division.
With longtime dominant champion Jon Jones still under suspension for a flagged USADA test last year, Anthony Johnson retired after his second failed title shot earlier this month, and champion Daniel Cormier eyeing a bout with British knockout striker Jimi Manuwa, the immediate future seems uncertain for anyone currently in reach of the belt.
Still, Teixeira doesn't intend on boosting his position with a little additional promotion, even when some of his peers are taking that route right now.
"Cormier wants this fight, he's talking about Jimi Manuwa," Teixeira acknowledged. "He's talking about Jimi Manuwa because he knows that Jimi Manuwa will be an easy fight for him. Manuwa has no takedown defense, he loses all fights on the ground. He's good, dangerous, but he doesn't defend [the takedown] well. For Cormier, that fight is great. Cormier wants this fight. And (Manuwa) also went out there and talked shit on Twitter and Instagram so they stay relevant. Talk and sell, that's it. My business is to fight, to win and to wait for the next one."
At some point, Teixeira thinks, that next fight might put him up against a familiar face. While Anthony Johnson got a title shot off his 13-second knockout of Teixeira last August, "Rumble" recently lost his bid to Cormier at UFC 210 and subsequently retired. According to Teixeira, though, Johnson won't stay away from the sport for good.
"I don't think Anthony Johnson is going to retire (permanently)," Teixeira said. "He may have spoken in defeat there and he might have some good job offer, but it's nothing compared to fighting in financial terms. So he'll have to take it for a moment, he lost that fight. Anthony Johnson is fighting well and is a guy who makes exciting fights. He's a knockout artist. He doesn't have as sharp of a ground game, but if his hands land, anyone falls down."