Yoel Romero Blasts Michael Bisping, Says GSP Calling The Shots
Yoel Romero Blasts Michael Bisping, Says GSP Calling The Shots
UFC middleweight contender Yoel Romero blasts champion Michael Bisping and believes he'll fight GSP next.
Apr 20, 2017
by Duane Finley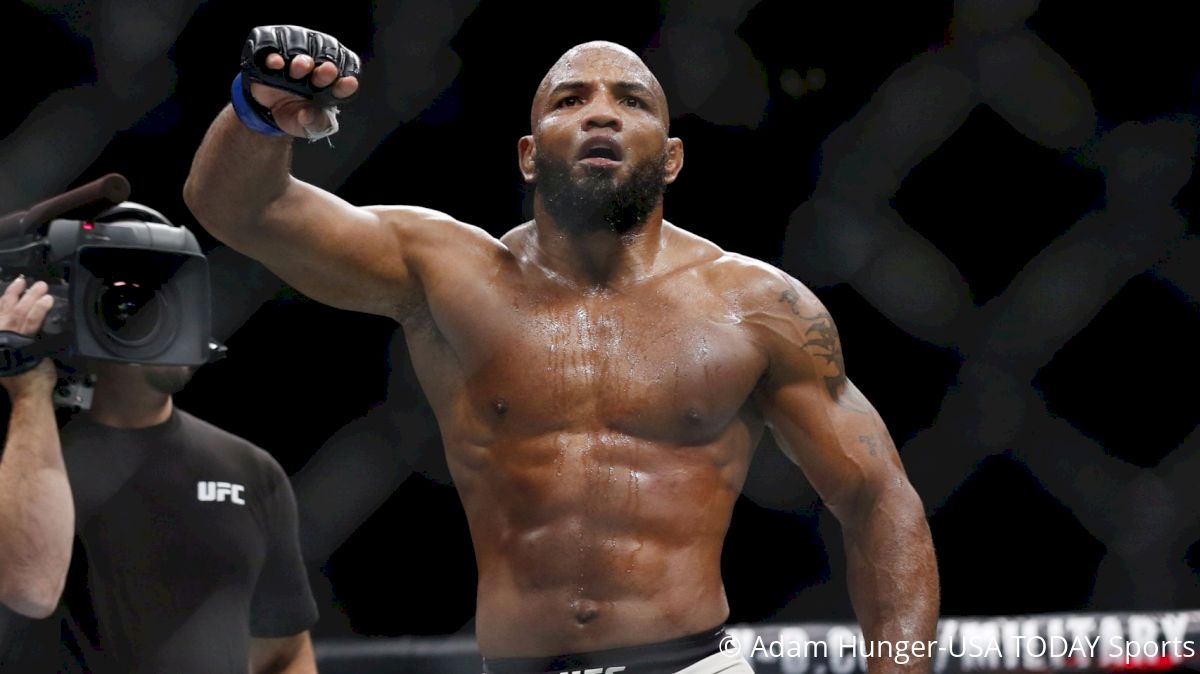 Yoel Romero has earned his claim for a shot at the middleweight title and he's not budging in the slightest.
The Cuban powerhouse put champion Michael Bisping in his sights immediately after he brutally knocked out former titleholder Chris Weidman at UFC 205 back in November. A brief exchange between the two in the post-fight interview carried over into a back-and-forth battle on social media, which appeared to be the buildup to a showdown between champion and challenger.
Enter Georges St-Pierre.
The pound-for-pound great and former welterweight king emerged from a three year hiatus and it was announced he would face Bisping for the middleweight strap sometime in 2017. This news instantly set Romero ablaze, and further motivated the former Olympic medalist to get his hands on the ultimate prize he set out for.
While Romero would love to get his hands on the brash-talking Brit, he believes Bisping is avoiding him for a very good reason. Nevertheless, Romero is very clear his next fight will take place when, and only when, championship gold gets put on the line.
Until that situation materializes Romero will be waiting.
"I have learned to be patient," Romero told FloCombat through a translator. "I will only fight for a title whomever that may be. Whether interim or not, my next fight will only be for the title.
"I find it humorous the so-called champ can't fight who and when he wants to. He speaks of a code that we are to follow. There is a code that champions fight and defend their title against the best competition. He doesn't do that and doesn't follow the code code. He is no champion in the eyes of the people or colleagues."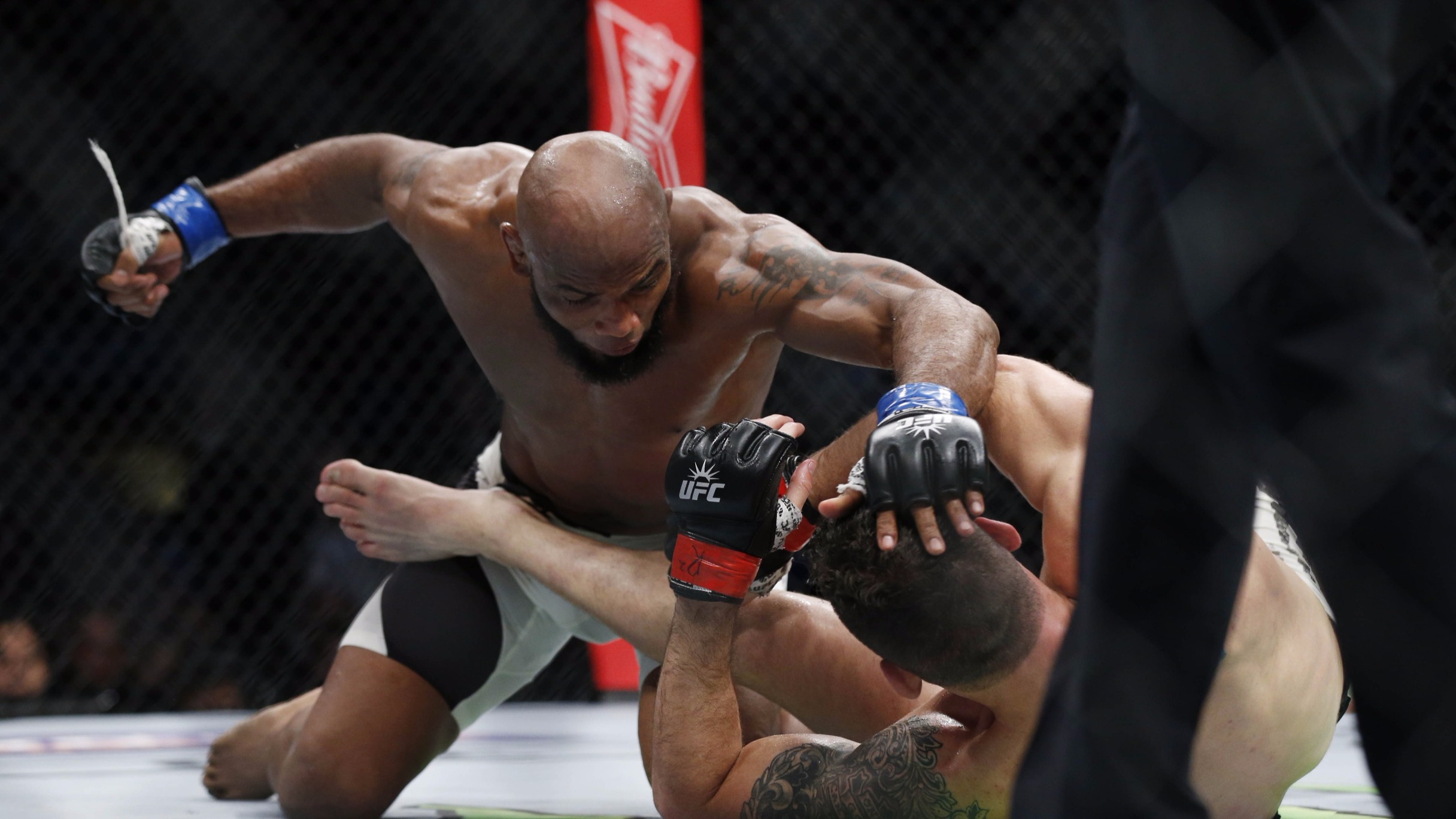 Photo Credit: © Adam Hunger-USA TODAY Sports
Romero may be sitting in the No. 1 contender chair, but the recent emergence of Robert Whittaker in the contender's tier has Bisping's vitriol flying high. The middleweight champion has been taunting Romero over social media and interviews as the back-and-forth between the two men has only intensified.
Although Romero believes Bisping will continue to avoid him at all costs, he ultimately thinks it will not matter in the end. Romero has no clue what it will take to get Bisping to agree to scrap, but has already started looking beyond the current titleholder to the person he sees to be making the moves behind the scenes.
"Maybe if I buy him a six...no a twelve pack of beer and tell him I won't take him down, or maybe if I tell him I will only take him down it will happen," Romero said. "Who knows? Dana and my management have said I am next and I believe that I am. It doesn't matter what Bisping says as we can see he isn't the one calling the shots. It's GSP."
Romero's career in mixed martial arts has been a rollercoaster of highlight reel knockouts and controversial turns that have kept his profile abuzz since hitting the sport's biggest stage in 2013. And while Romero came from an established wrestling base, it's been his striking that has been leveling the opposition at large.
Over his four years competing under the UFC banner Romero has earned six of his eight victories inside the Octagon by way of finish, and those progressions he gives credit where he believes it's due.
"I always knew I had this power for as long as I can remember," Romero said. "I also have to thank God and my coaches and my team for helping me pick up striking."
And when it comes to his favorite finish inside the cage, Romero picked his most recent victory over Weidman, but not for the spectacular technique required to make it happen.
"I think my last one is the most impressive, "Romero said. "It was the way to face the one-eyed drunk."