A clash of rising middleweight talents is set to go down as Elias Theodorou and Brad Tavares will collide in Las Vegas.
Sources close to the bout confirmed the news with FloCombat on Monday evening and the bout is set to take place at The Ultimate Fighter: Redemption Finale on July 7.
The scrappy Canadian will bring his flowing locks and back-to-back wins to "Sin City" when he faces the rangy Hawaiian striker who broke out of a recent rough patch with a victory over Caio Magalhaes at UFC 203 back in September. While the win came via split decision, it was still a much needed victory that puts Tavares back on track.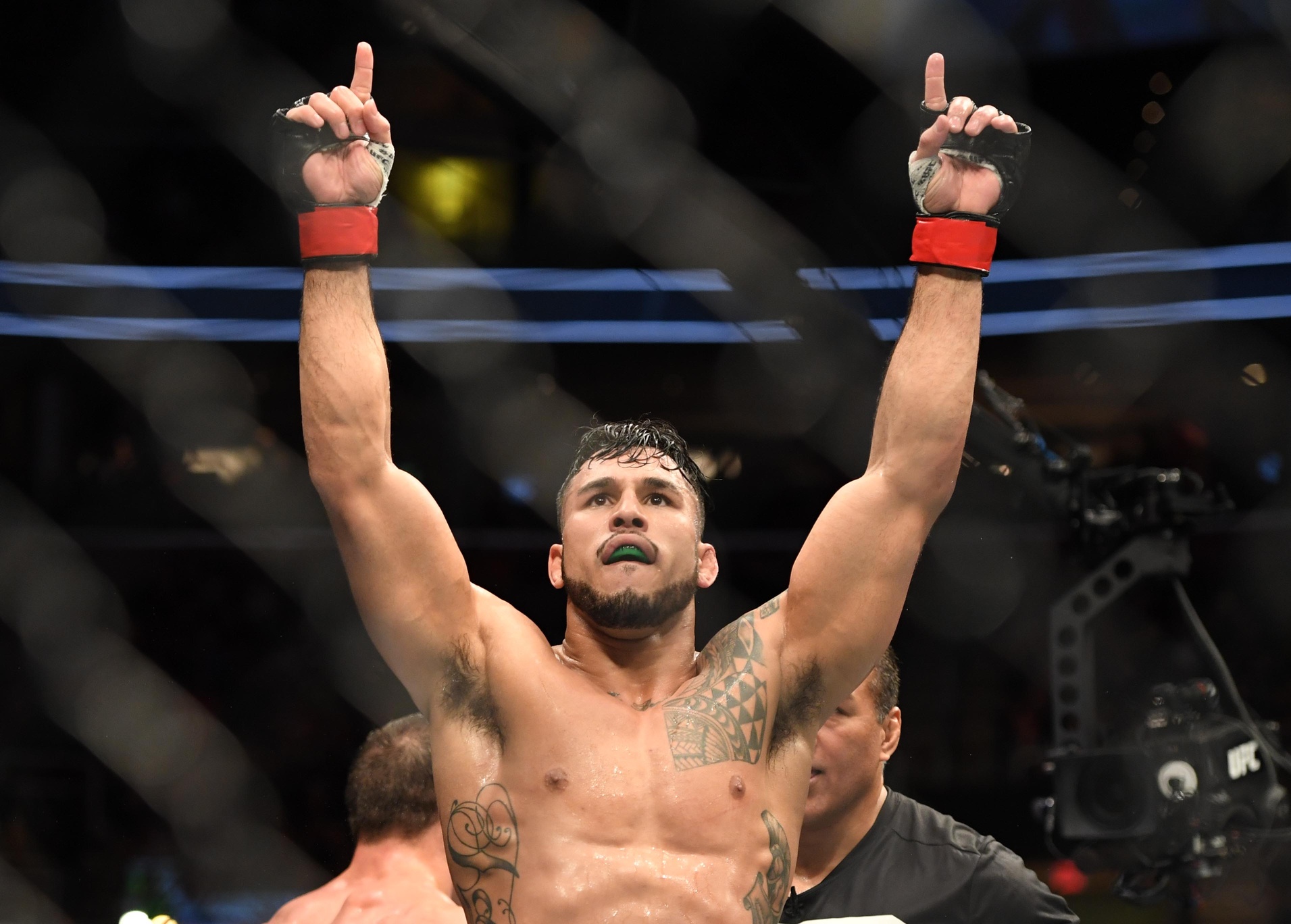 Sep 10, 2016; Cleveland, OH, USA; Brad Tavares (red gloves) defeats Caio Magalhaes (blue gloves) during UFC 203 at Quicken Loans Arena. Mandatory Credit: John David Mercer-USA TODAY Sports
While the bout came together quickly, the two fighters have gone back and forth over social media raising the stakes for a potential showdown by putting one mane and one stay in Las Vegas on the line. Theodorou would stand to lose the most in that situation as he's leveraged his flowing locks to become the face of Pert-Plus Shampoo in recent months, but a recent interview Showdown Joe (h/t0
Sean Ross Sapp at Fightful.com
) made it clear he wasn't interesting in putting his lettuce on the line.
"Yeah, well my hair is worth more than a stay in Vegas," Theodorou said. "He's going to have to up his side up the bargain for me to bite on that in any shape or form. Basically, his whole purse,"