By Shawn Smith

At UFC on FOX 24, Demetrious Johnson dominated top contender Wilson Reis, out-landing his opponent 135 to 18 in significant strikes (h/t FightMetric.com).

Johnson connected on 58 percent of his significant strikes, landing 108 of 186 thrown. Reis landed 16 significant strikes. He threw 168.

On top of that, Johnson submitted an opponent who has made a career of submitting opponents.

"Living Legend" is the headline on the front of UFC.com. They aren't wrong.

But yet, no matter how dominant Johnson is, he doesn't get the mainstream attention of so many of his championship counterparts. According to MMA Fighting's Dave Meltzer, the ratings were down 18 percent from last year's UFC on FOX April outing, which was headlined by Glover Teixeira versus Rashad Evans.

It's part of the reason the UFC has virtually given up on Johnson as a pay-per-view headliner. "Mighty Mouse" hasn't headlined a pay-per-view card since September of 2015, and with the flyweight division virtually out of title contenders, it's unlikely they'll go back to Johnson anytime soon.

It's somewhat perplexing to try and figure out why Johnson is so ignored by mainstream fight fans. His fighting style is as entertaining, if not more so, than recent pay-per-view star Georges St-Pierre. He has stoppage wins in four of his last six victories and comes off as incredibly likable in interviews and in person.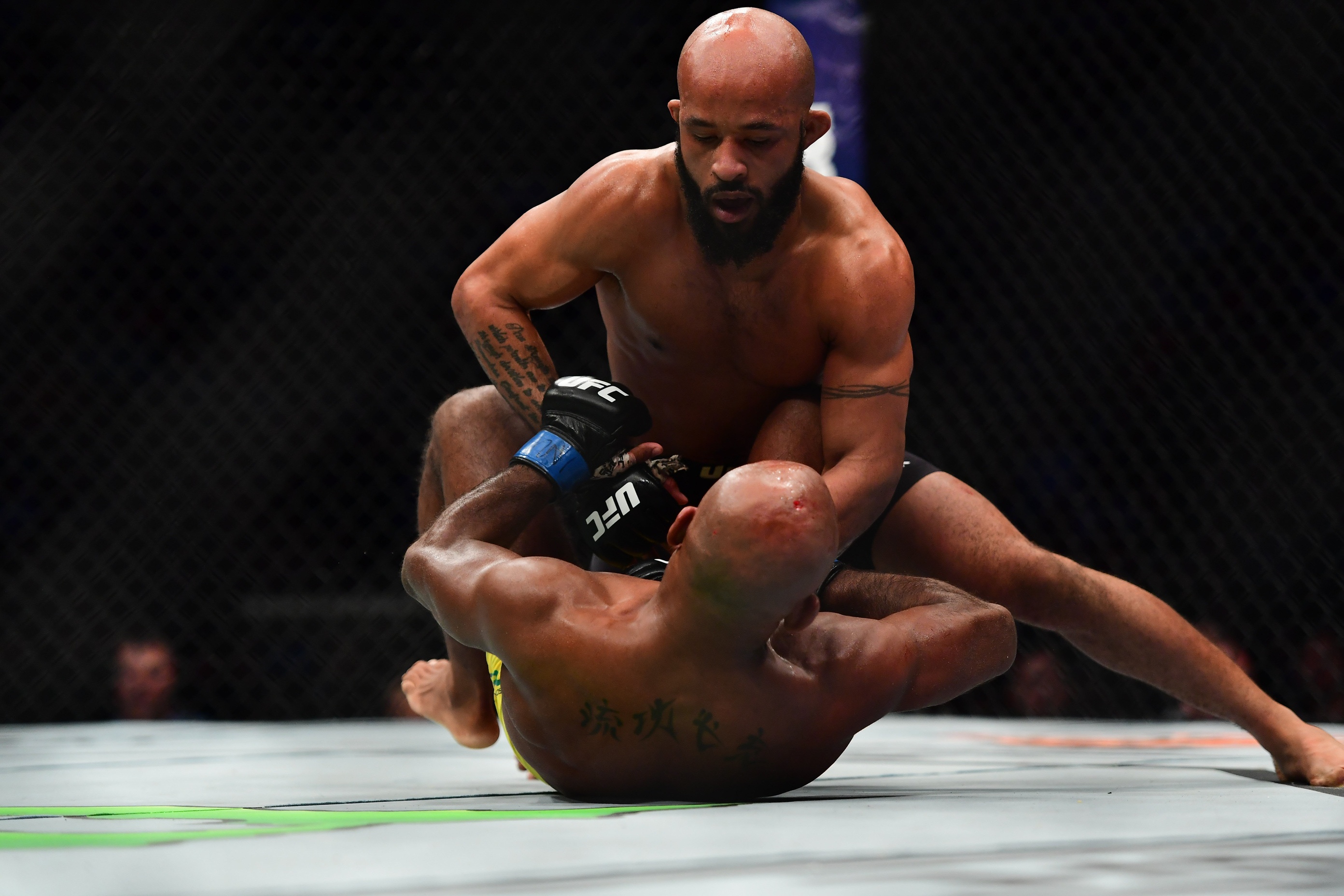 Apr 15, 2017; Kansas City, MO, USA; Demetrious Johnson (Red Gloves) and Wilson Reis (Blue Gloves) fight during UFC Fight Night at Sprint Center. Mandatory Credit: Ron Chenoy-USA TODAY Sports

Of course, being a smaller fighter is a strike against him, whether that's fair or not. It's a similar plight that so many smaller boxers have suffered over the last 100 years. Few fighters below the lightweight division in boxing have ever had any form of mainstream success. The same stereotype that smaller fighters don't equate to knockouts seems to have carried over to mixed martial arts, with Conor McGregor being the only fighter below 155 pounds that has broken through to find mainstream success.

What's the lesson we can take away from McGregor breaking through and Johnson toiling in the shadows? Personalities sell.

Johnson's likability is actually a strike against him. People don't want to see nice guys fight one another; they want storylines. It's why World Wrestling Entertainment (WWE) has prospered for decades. Only hardcore fight fans care about the level of skill on display in the cage, but what promoters really want is a knockout artist who can put together a compelling story for fans to get invested in.

Love him or hate him, no one is taking their eyes off the screen when McGregor is fighting. For Johnson, another submission win? Well, we've seen this story before. Different name, same ending.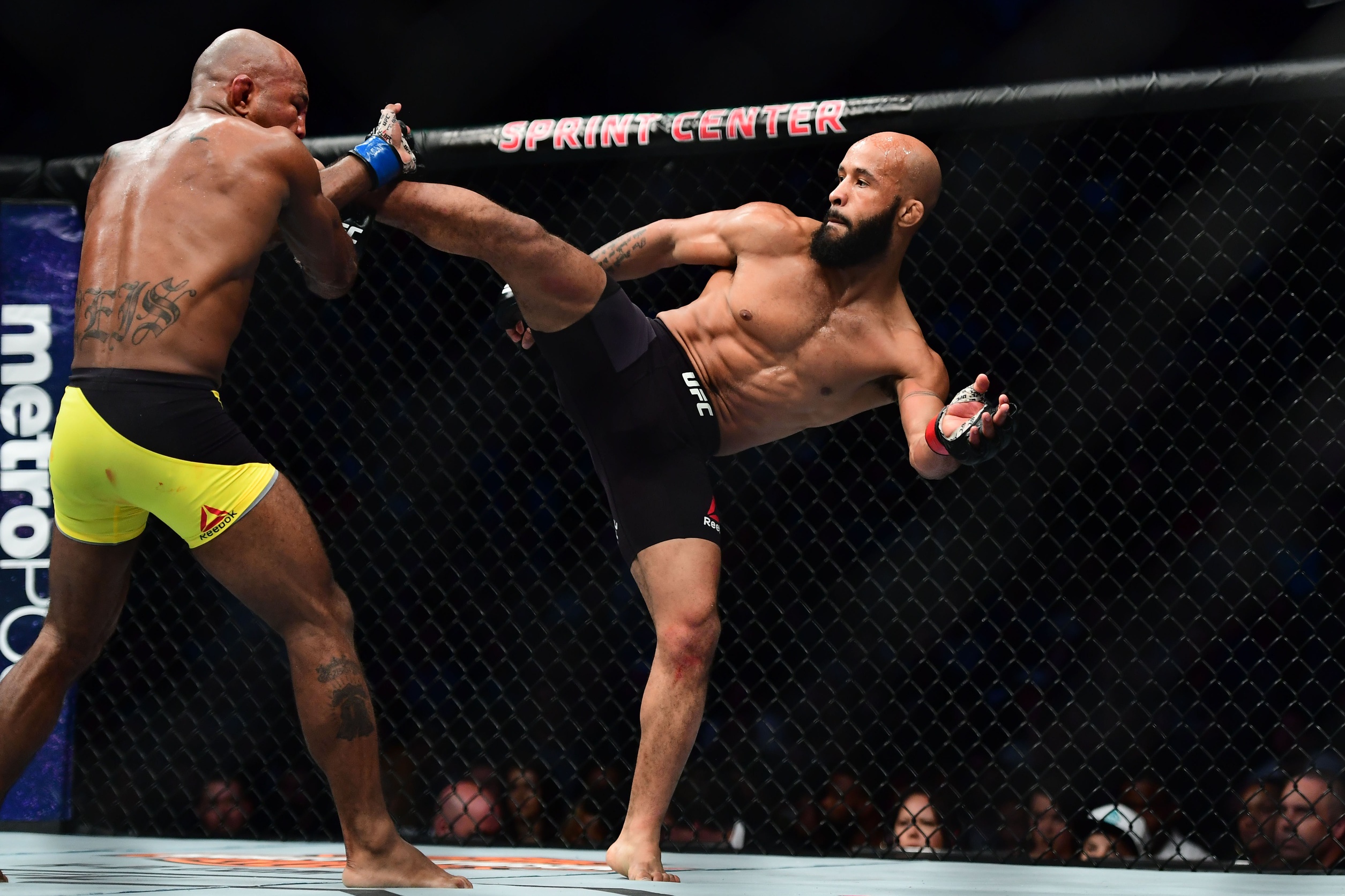 Apr 15, 2017; Kansas City, MO, USA; Demetrious Johnson (Red Gloves) and Wilson Reis (Blue Gloves) fight during UFC Fight Night at Sprint Center. Mandatory Credit: Ron Chenoy-USA TODAY Sports

Fans who missed UFC on FOX 24 missed a stellar night of fights capped off by a fighter who has quietly become one of the most dominant in the sport's history. They also missed Johnson doing exactly what he does in every fight--dominating his opponent, stealing his will to fight and finishing him in impressive fashion.

Yawn.

It's impossible to ask Johnson to change. He's a family man with kids who isn't going to sell out his morals for a little more viewership. There's nothing wrong with that. The UFC isn't going to cut one of the most talented fighters in the world. As long as he keeps winning, there will be a spot for him on the roster, even if it isn't headlining pay-per-views.

Johnson doesn't draw viewers, but that doesn't make him any less an important part of the roster. If he were to leave, the UFC's flyweight division would be a pile of victims fighting over his scraps.