Jacare Souza Inks Longterm Contract With UFC
Jacare Souza Inks Longterm Contract With UFC
UFC middleweight contender Ronaldo Souza has reportedly inked an eight-fight deal with his current promotion.
Apr 15, 2017
by FloCombat Staff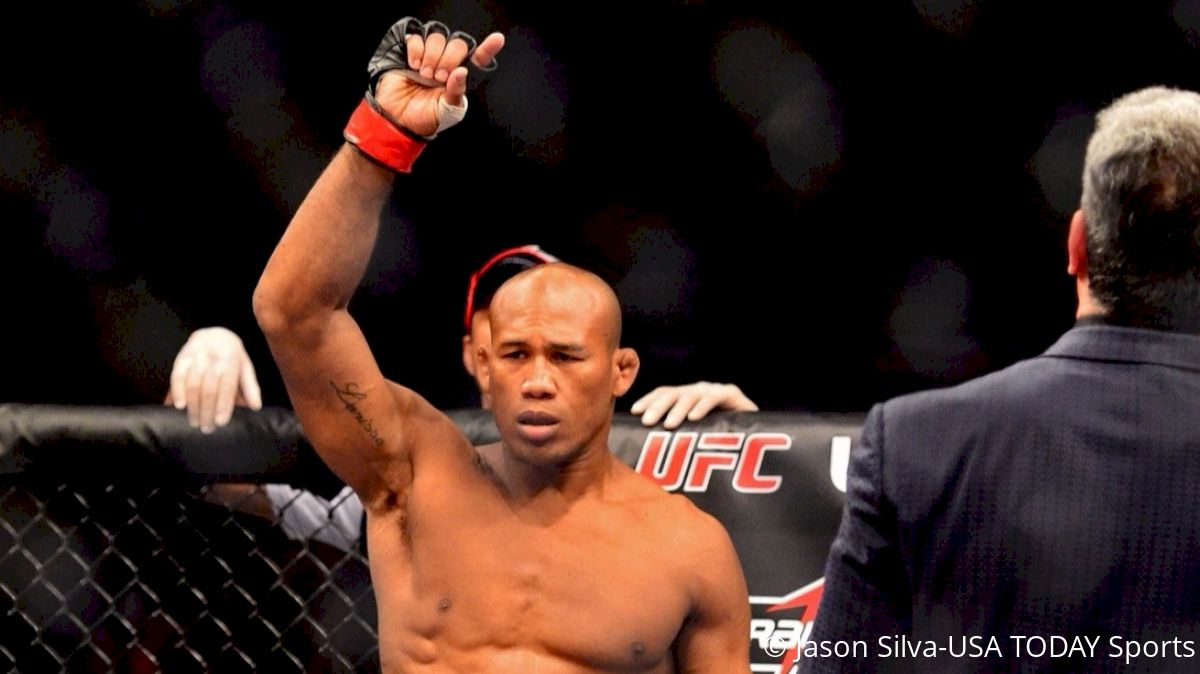 Ronaldo Souza is one of the top middleweight fighters on the planet and it looks like "Jacare" will call the Octagon home for the foreseeable future.

The Brazilian grappling machine was heading into his showdown with Robert Whittaker at UFC on Fox 24 in Kansas City on the last fight of his contract, which sparked speculation of where the former Strikeforce champion could end up in the aftermath. Thanks to a Instagram post from UFC President Dana White the guessing game has come to an end.

[instagram url="https://www.instagram.com/p/BS4GjO4giEs/" hide_caption="0"]

Souza has reportedly inked an eight-fight deal with the UFC that will keep him a major player in the promotion's talent-stacked middleweight division. In the four years Souza has competed under the UFC banner the 37-year-old has found success in all but one of his eight bouts on the sport's biggest stage. His sole loss came at the hands of fellow contender Yoel Romero when Souza came out on the business end of a split decision at UFC 194 back in December of 2015.

Souza's upcoming fight with Whittaker comes at a crucial point in the perennial title threat's career as the division he's called home for the past several years is mired in a logjam of potential contenders. He's coming into UFC on Fox 24 with back-to-back wins and a victory over Whittaker would serve well to keep him in the hunt for the title opportunity he's been calling for since arriving to the UFC.