Alistair Overeem vs. Fabricio Werdum Targeted For UFC 213
Alistair Overeem vs. Fabricio Werdum Targeted For UFC 213
A heavyweight showdown between Alistair Overeem and Fabricio Werdum is in the works for July 8's UFC 213 event.
Mar 29, 2017
by FloCombat Staff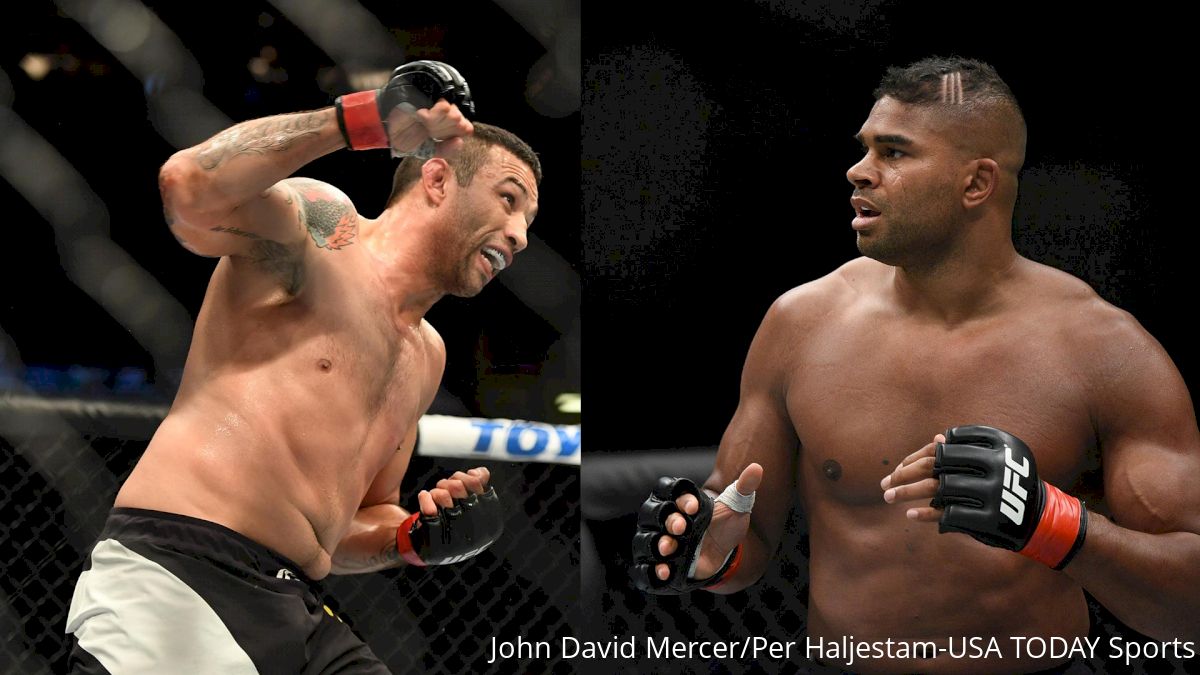 It looks like the 2017 UFC International Fight Week is getting a little bigger.
A heavyweight throwdown between former UFC champ Fabricio Werdum and former Strikeforce and Dream heavyweight champ Alistair Overeem is in the works for July 8's UFC 213 show, sources close to the situation told FloCombat Wednesday.
Twitter user Dizz,
@TalkMMA
, also reported the bout.
[tweet url="https://twitter.com/TalkMMA/status/847121051263864832" hide_media="0" hide_thread="1"]
The fight will mark the third between Werdum and Overeem.
First, Werdum submitted Overeem with a kimura at Pride Total Elimination Absolute in July 2006, then Overeem defeated Werdum via decision at Strikeforce: Overeem vs. Werdum.
The targeted UFC 213 matchup will likely carry UFC title fight implications as well, as each fighter is riding a hot streak.
Werdum bounced back from his title defeat to current champ Stipe Miocic with an impressive dismantling of Travis Browne at UFC 203, while Overeem also rebounded from defeat at the hands of Miocic, knocking out Mark Hunt in his latest effort.
Stay tuned to FloCombat as the UFC 213 fight card continues to develop.