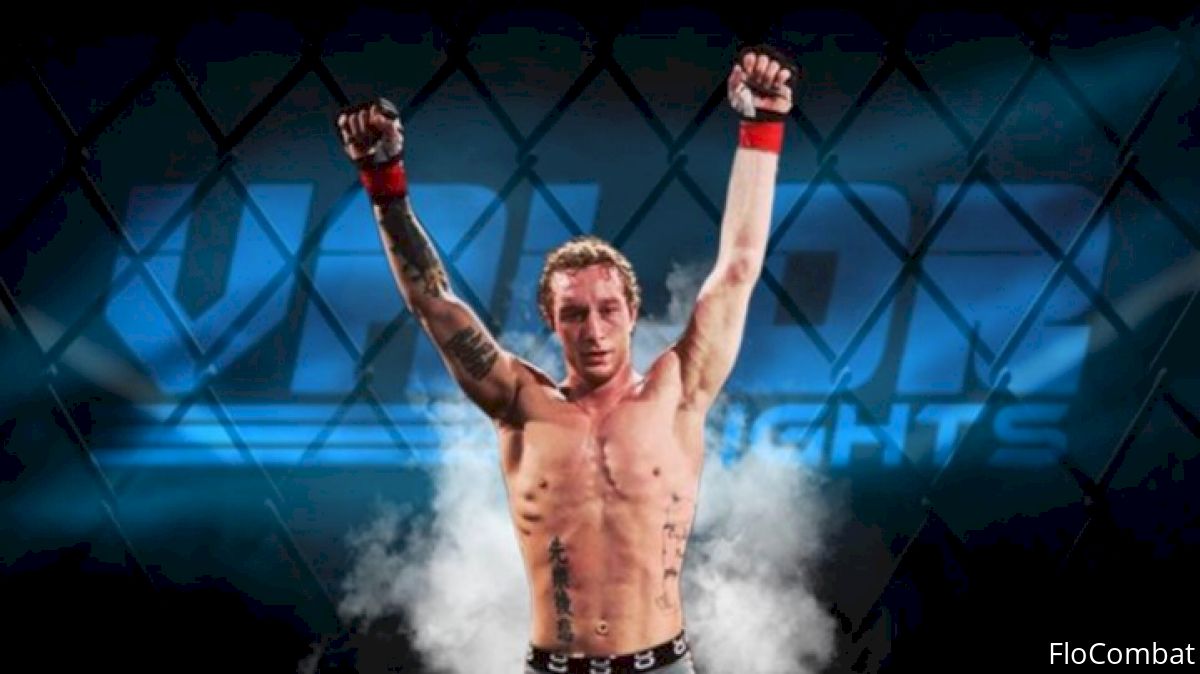 Valor Fights 41 emanates from the Evolution Sports Gym in Elizabethton, Tennessee next
Saturday night live on FloCombat
.
Here are three reasons to watch.
Title Shot On The Line
In the evenings headliner, highly touted bantamweight prospect Dylan Cala looks for his first three-fight win streak as he takes on Roufusport product Chris Wright.
The winner of this matchup will face bantamweight champion Ronnie Lawrence (3-1) on an upcoming event. Cala (4-1) made his pro-debut in 2015 and has won all of his fights by stoppage. The 24-year old has never gone the distance in his five-fight career and makes his promotional debut for Valor Fights. Wright (8-6-1) hasn't competed since September 2015 and will be fighting at bantamweight for the first time since 2013.
This is a classic veteran versus prospect matchup that is unlikely to hit the judges' scorecards.
'The Bosnian Barn Cat' returns to action
Damir Ferhatbegovic makes his return to Valor Fights in the co-main event as he battles St Louis' Luis Pena in a lightweight affair. The 22-year-old Shield Systems product made his professional debut last year and racked up a perfect 3-0 record including two-wins by stoppage. Pena (2-0) also made his pro-MMA debut last year and earned two straight stoppage victories. The 23-year-old, who was born in Italy will be making his Valor Fights debut when he steps in the cage on Saturday night.
Amateur Showcase
Valor Fights 41 also puts the spotlight on some of the top amateur prospects in the South as Billy Swanson (5-1 AM), Jakob Clemons (3-1 AM) and Bubba Cruz (4-1 AM) will all be defending their respective titles Saturday night. 24-year old Swanson will be defending his Apex Fights heavyweight title against Kelly Payne (2-0 AM). Tennessee native Clemons faces off with Shane Shaffner (3-0) and defends his UMMAF flyweight crown. Cruz puts his UMMAF welterweight strap on the line against Steven Stevens (3-0). Get glimpse into some of the hottest prospects in the country as they look to make that jump to the professional ranks in the near future.
Valor Fight 41 takes place at Evolution Sports Gym in Elizabethton, Tennessee. Here's an updated look at the card.
How to Watch Valor Fights 41


On TV:
Now Available on Roku & Apple TV 4
STREAMING:
Available only on FloCombat. Sign up today for $20 monthly or $150 yearly. Yearly FloPRO access gets you premium content and events from ALL FloSports sites, including FloWrestling, FloBoxing, and FloGrappling.
SIGN UP HERE
Pro Card
Dylan Cala vs. Chris Wright (bantamweight)
Damir Ferhatbegovic vs. Luis Pena (lightweight)
Chandler Cole vs. Phillip McGlothlin (catchweight, 220 pounds)
Shonte Barnes vs. Nick Martino (welterweight)
Jason King vs. David Suter (welterweight)
Kobe Wall vs. Zach Cook (catchweight, 160 pounds)
Judd Brown vs. Aaron Lee (catchweight, 180 pounds)
Doug Williams vs. Josh Short (heavyweight)
Nick Gehrts vs. Latral Perdue (lightweight)
Roy Sanders vs. Brandon Glass (catchweight, 165 pounds)
Amateur Card
Thomas Wooley (c) vs. Preston Schick (featherweight championship)
Bubba Cruz (c) vs. Steven Stevens (welterweight championship, UMMAF national qualifier regional final)
Billy Swanson (c) vs. Kelly Payne (heavyweight championship, UMMAF national qualifier regional final)
Jakob Clemons (c) vs. Shane Shaffner (flyweight championship, UMMAF national qualifier regional final)
Keith Olson vs. Jonathan Mooneyham (lightweight, UMMAF national qualifier regional final)
Charles Philpot vs. Jordan Ownbey (light heavyweight, UMMAF national qualifier regional final)
Doug Williams vs. Homer Mangram (featherweight)
Ivan Mendez vs. El Bertus (lightweight)
Clayton Sommers vs. Matt Johnson (bantamweight)
Chase Boutwell vs. Aaron Milloway (flyweight)
Josh Cumbee vs. Tevin Brown (middleweight)
Billy Combs vs. Austin Kurtz (welterweight)
Chris Barnett vs. Roger Artrip (featherweight)