Yoel Romero Breaks His Silence on Michael Bisping vs. Georges St-Pierre
Yoel Romero Breaks His Silence on Michael Bisping vs. Georges St-Pierre
UFC middleweight title contender Yoel Romero sounds off on Michael Bisping vs. Georges St-Pierre matchup.
Mar 7, 2017
by Duane Finley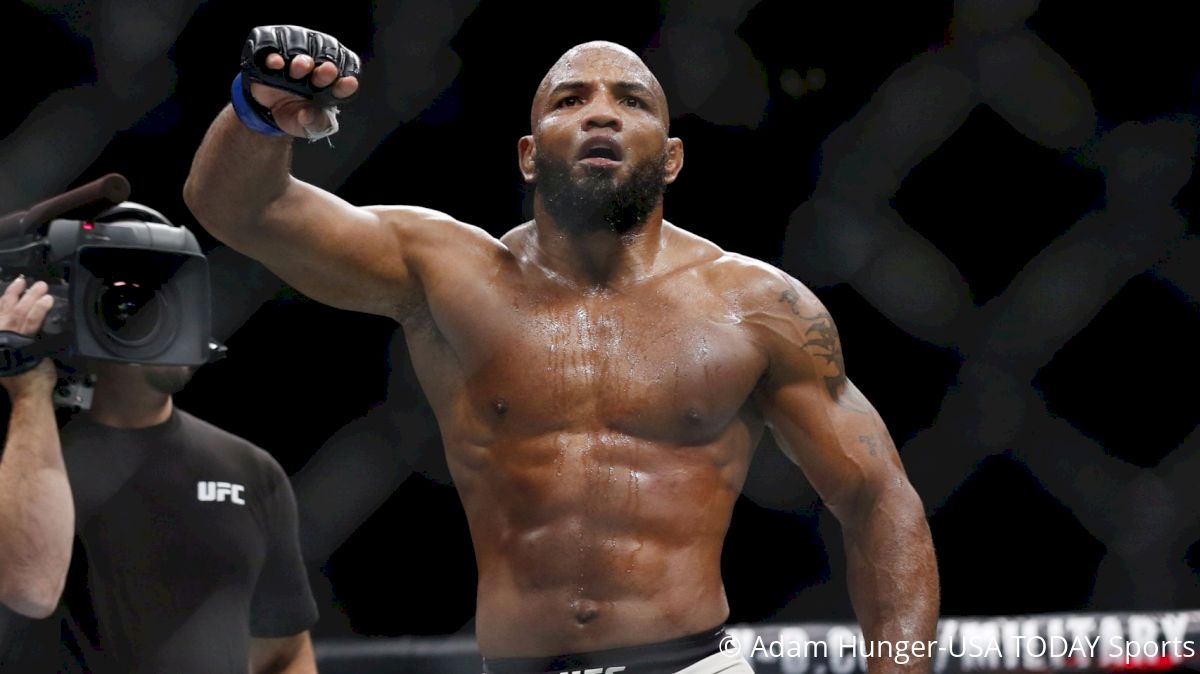 There's been a lot of buzz swirling around the UFC middleweight title as of late, and Yoel Romero is none too pleased with any of it.
The former Olympian turned mixed martial arts powerhouse has been storming his way to a championship opportunity for the past five years. That mission seemed to be on the brink of completion when the "Soldier of God" brutally knocked out former titleholder Chris Weidman at UFC 205 at Madison Square Garden, then proceeded to place a firm callout to champion Michael Bisping who was in attendance across the arena.
The turn resulted in a good bit of television drama and seemed to be the perfect first step toward a showdown between champion and newly minted challenger. Yet, in the chaotic, see-saw world of MMA, nothing is done until it's done.
Although Romero continued his pursuit of Bisping across social media platforms, the showdown between the Cuban hulk and the brash Brit failed to get signed. This held true until last week when it was suddenly announced Bisping would be defending his title again in 2017, but it wouldn't be against Romero.
Instead, former welterweight king and pound-for-pound great Georges St-Pierre would be making his return from a three-year hiatus to fight for the middleweight crown.
While the entire situation has only served to further fuel Romero's charge to the 185-pound title, rest assured the American Top Team standout's motivations for destruction have not been extinguished.
"My plan to win a world title is my motivation," Romero told FloCombat via translator. "Time is what we make of it."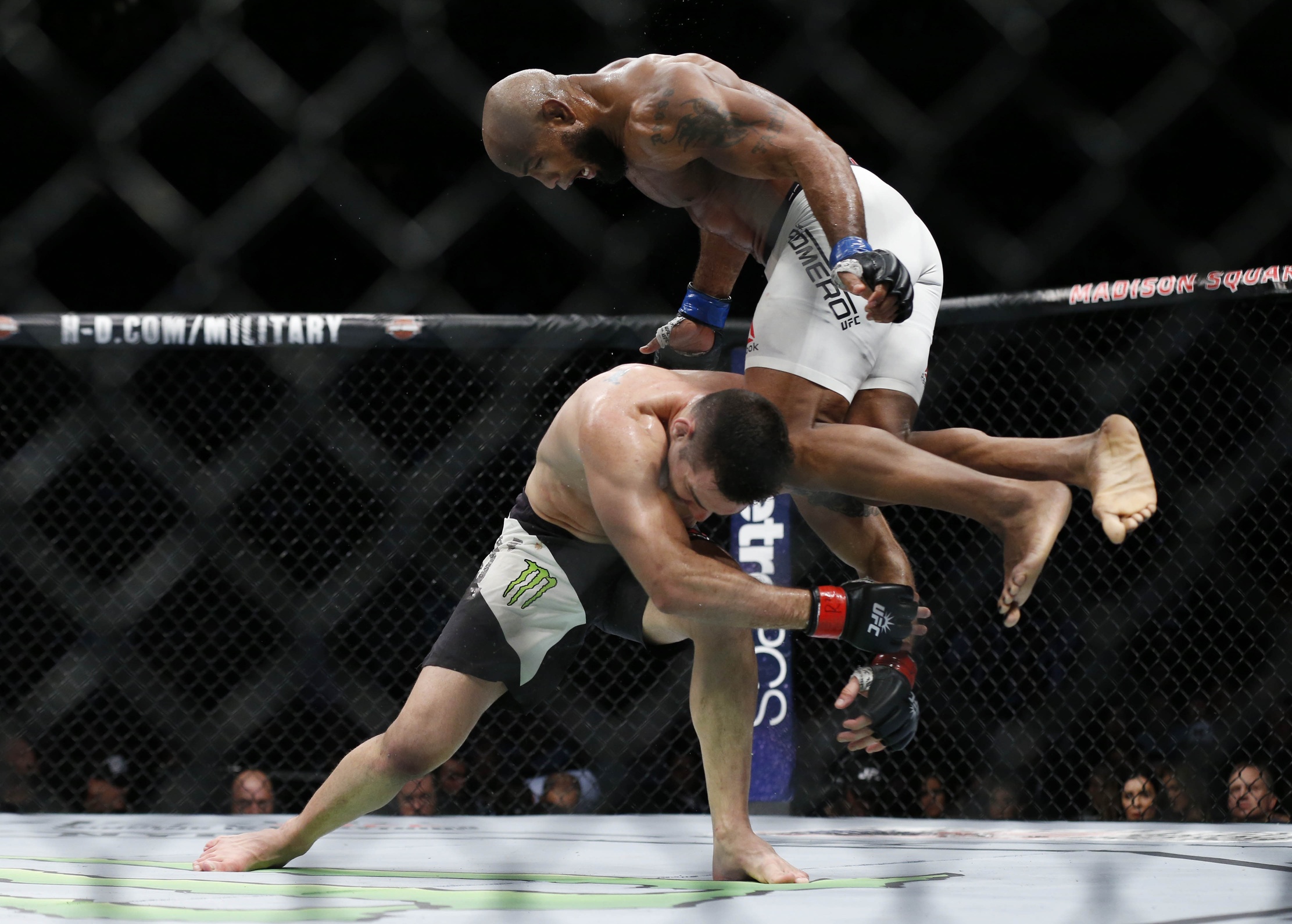 Nov 12, 2016; New York, NY, USA; Yoel Romero (blue gloves) takes down and defeats Chris Weidman (red gloves) during UFC 205 at Madison Square Garden. Mandatory Credit: Adam Hunger-USA TODAY Sports
In regard to his latter point, Romero is also steadfast in waiting for the winner of Bisping vs. St-Pierre to materialize. He was pushed aside once and business is business, but Romero won't be passed over again for the title shot he knows he's earned.
"It should be me now," Romero said. "Of course I'm going to wait because I should be champion right now. Bisping was just at the right place at the right time. I understand why people fear me and they are right for doing so. My body of work can't be overlooked."
While there has yet to be an official word from the UFC, make no mistake about it Romero is planning to face the winner, and who he believes will be the loser for that matter.
Putting it in plain and simple terms, Romero plans to take out both men in the near future, but vastly different motivations rest behind those potential bouts. A fight with Bisping is a matter of settling a feud, where Romero sees a possible fight with St-Pierre as an incredible stylistic matchup and a true battle of champions.
"My fight with Bisping will happen eventually," Romero said. "Even if Bisping loses to GSP I will defeat GSP and offer a fight to Bisping because we have unfinished business. I would love a fight with GSP because I know our styles would present a good test for us both.
"I feel I can neutralize his strengths and then he would have to play in my world. And that will make anyone uncomfortable."
While Romero won't find comfort in how the middleweight title picture has played out in the foreground, the one thing he does find uplifting is the incredible amount of support that has come in from the MMA community.
Romero feeds off that energy and he believes having a surge of support at his back will only carry him further in his quest to become middleweight champion.
"Everything I have been through makes me appreciate the support even more," Romero said. "It makes me want to go out and put on the best performance for those people that have rallied to my side and are 'soldiers' like me."