FloCombat Road Trip (#FCRoadTrip) -- West Coast
FloCombat Road Trip: A Passage In Perspective
FloCombat Road Trip: A Passage In Perspective
Hunter Homistek recaps his experience during the FloCombat Road Trip.
Feb 27, 2017
by FloCombat Staff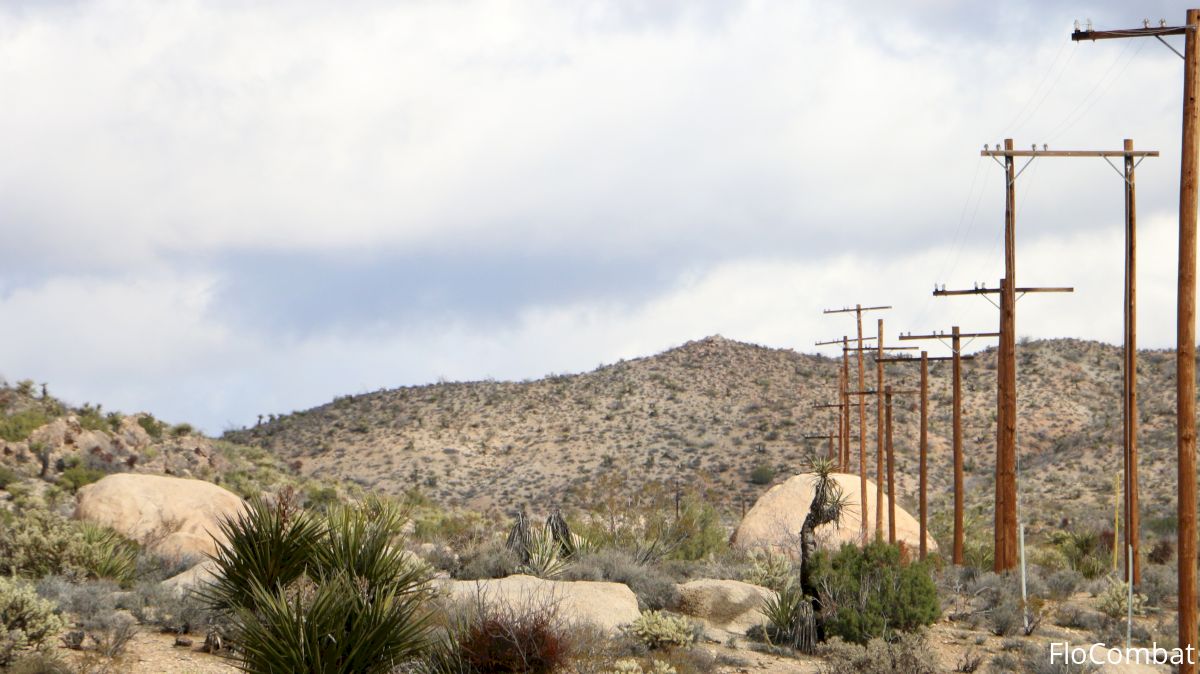 Cub Swanson narrows his gaze. His lips tighten, and he's quiet--eerily quiet.
His beady eyes focus, darting side to side ever so slightly before locking into place. Target acquired. Honed in, his right hand cocks back and shoots forward in one smooth, meticulous motion.
Gutter ball.
The UFC featherweight contender chuckles and shrugs, returning to his seat and wondering where his delivery failed him. Between turns, Cub breaks his seriousness, but the competitor inside can't stay silent for long.
Two frames in, and "Killer Cub" needs to change the rules on us.
"OK, this time, we're going between the legs. You have to," he declares.
FloCombat Senior Editor Duane Finley and I are taking on Cub and his girlfriend in an intense game of two-on-two pin-pummelin', and so far, things look good for Team Bo & Glow. While Cub's rule change comes off as pure and fun on the surface, we see right to its core.
"That's convenient, man. You see you're getting spanked so you switch up the rules on us?" I joke, my cockiness hailing from the land of liquid courage.
Cub smiles but never denies the tactic. We're his opponents, and so long as he's on the other side of the lane, we must be destroyed.
*****
Six days earlier, the FloCombat Road Trip kicked off from Albuquerque, New Mexico.
[instagram url="https://www.instagram.com/p/BQbD5eHFCSv/?taken-by=flocombat" hide_caption="0"]
If you, like me before the #FCRoadTrip, have never been to Albuquerque, please complete the following questionnaire:
​Cormac McCarthy is my spirit animal (yes or no).
Solitude suits me (yes or no).
I prefer: overcast skies ​or ​sunshine (circle one)
I've worked for everything in this life (yes or no).
I prefer a: wild night on the town ​or the third sweaty workout of the day (circle one)
If you answered "yes," "overcast skies," and/or "the third sweaty workout of the day," I know just the place for you, and you can find it a mile above sea level in the heart of America's Southwest.
Albuquerque is a grim beast, its air thin, its people hardened through generations of fighting, if not literally then certainly figuratively. The temperature swings like a pendulum. In just two-and-one-half days in Duke City, we experienced sunshine and 65 degrees,
six inches of snow
, and 45 degrees with winds and rains. Good thing I packed my coat.
Where the climate is bipolar, however, the streets bleed consistency. Albuquerque boasts its longstanding heritage proudly, Zia Sun Symbols dotting seemingly every overpass and storefront from its International Sunport to the outskirts of Sandia Heights. Foggy mountains are a glance in any direction away, and a sea of adobe fills the metropolitan bowl like cereal. ​
[instagram url="https://www.instagram.com/p/BQdJcK7gmGw/?taken-by=hunterahomistek" hide_caption="0"]
It's here the greatest fight gym on earth, JacksonWink MMA Academy, resides, a fact that should surprise precisely no one. Lauded for their conditioning (that elevation, though), their heart (those gritty streets, though), and their game planning (those coaches, though), JacksonWink fighters are less cagefighters and more tactical demolition machines, their physical and mental skills melding
under this roof
to create the finest combatants inside the eight-walled cage and beyond.
UFC bantamweight Iuri Alcantara gives an impromptu lesson in anaconda chokes while UFC strawweight contender Michelle Waterson showcases some remarkable balance in a kicking drill with Head Coach Mike Winkeljohn. Jose "Shorty" Torres, Diego Brandao, Joby and Diego Sanchez, Donald Cerrone, and dozens of others fill the immense mat space.
Now, however, our mission takes us to rising UFC lightweight Lando Vannata, who is suiting up for a private session with striking coach Brandon "Six Gun" Gibson. They form a wholly unassuming pair on the surface, Vannata with his way-too-chill-to-ever-punch-somebody demeanor and Gibson with his boyish charm (sorry, dude. But it's true.).
Presently, Vannata, sporting some
fancy, flowy pants
more in place at Woodstock than inside the cage and two oil-slicked gloves embroidered with his nickname, Groovy, stretches and apologizes for what apparently will be a lackluster performance.
"I woke up today and just felt like shit, man," he told Duane. "That's why I had to cancel my morning session. Sorry about that, bro. But I'm here. We'll get after it."
Gibson assists Vannata with his gloves, they stretch briefly, then the Groovy one fires a playful right cross toward my dome on the way to cage. With a smile and a newfound pep in his step, he enters the steel enclosure, and greatness unfolds.
Vannata communicates like a whisper only Gibson can hear, the two synchronizing brilliantly throughout every punch, kick, knee, and elbow.
[instagram url="https://www.instagram.com/p/BQen2tBFZnu/?taken-by=flocombat" hide_caption="0"]
Finished, Vannata takes a deep breath, goes through a quick debriefing with Gibson, and turns to us cageside.
"How was that?" he asks.
It was good, Lando. It was pretty damn good.

*****
Sleep couldn't come quickly enough. After flying, buzzing around the 'Burque, and checking off appointment after appointment, interview after interview, editing session after editing session, I needed to enjoy a temporary death.
No such luck.
"We have to be in San Diego by 9 a.m.," Duane informed me. Excellent. That meant if we left now we'd make it, thanks to the pacific time zone working an hour of magic for us.
"Yeah, man, Leah [Almondia, the best damn fighter manager on earth] has Dominick Cruz, Phil Davis, Darrion Caldwell, Cat Zingano, and Eric del Fierro ready for us. We gotta get there for that, right?"
It was a rhetorical question but one that needed affirmation nonetheless. When you're about to do something crazy, something ill-informed, like switching up the game plan just two days into a 12-day journey, you need to know somebody is there to support your insanity.
I was game.
Twelve hours of driving on next to no sleep would be the opposite of fun, but Dominick Cruz wasn't going to interview himself (actually…) so we set off west, hurtling toward the beautiful California coastline at 85 miles per hour,
rocks, mesas, and trains
encouraging us every inch of the way.
[instagram url="https://www.instagram.com/p/BQgnG-TF6ex/" hide_caption="0"]
Here's the thing about that idea: There comes a time when, no matter how motivated you are and no matter how strong your determination to power through it, you will need to sleep. Your body is a fleshy machine, and somewhere between Phoenix and San Diego, you will run out of gas.
For us, that somewhere was Gila Bend, Arizona, a place I still believe to be a sleep-deprivation-induced hallucination. If the Yucca Motel actually exists, we stayed there, churning out a journal article and preparing tomorrow's content plan before whetting our sleep palates. If not, this paragraph never happened, and we're not
​actually
crazy. Promise.
Minutes later, my phone informed me it was time to rise and grind, and Duane's did the same.
We're slaves to this thing, so we packed up and packed out, ready to blast into Alliance MMA to take this #FCRoadTrip to the next level.
*****
San Diego--or more specifically, Chula Vista--changed everything.
For months, Duane and I had discussed this Road Trip project, and it was never far out of mind. I anticipated it. I craved it. I wanted that open road, and I wanted each and every experience it'd bring. After day one, however, I questioned it.
Was this really as big as we thought it'd be?
The reception was lackluster. The few who responded did so with immense positivity and optimism, but when you're dealing in cold-hard data to measure success, sometimes a "Holy shit, this is amazing. Thank you!" on Twitter isn't enough to keep the bosses at bay.
Chats with Cruz, Davis, Caldwell, and Zingano in the salty SoCal air put me at ease. Even if we weren't statistically where we needed to be, there's no substitute for genuine human appreciation and respect, and the Alliance MMA crew showed that in full--a
trend that would continue
throughout the journey.
[instagram url="https://www.instagram.com/p/BQi2x_BlSWX/" hide_caption="0"]
Cruz, as anyone who has talked with him already knows, brings a unique mind to this game. Look no further than his UFC 207 post-fight press conference to understand the character of that man. That wasn't a face he put on for the cameras. That was real. That was Dominick Cruz.
Speaking with Duane in Chula Vista, Cruz hit all levels--he was funny, he was introspective, he was insightful, and he was inspiring. It's easy to understand why young fighters cling to his every word when he's clicking, eyes popping in a transcendental level of learning we'll all be lucky to comprehend. He spaces out, talking as if he's reading from some golden text that he and only he can see, but it's easy to believe thanks to his smooth delivery and his pure conviction.
He's a mastermind in fighting and in life in general, and it was an honor to hold the "record" button while he dropped wisdom at every turn.
Day made, we retired to the Hercor Hotel (a Phil Davis/Josh Thomson recommendation) and sleep finally washed over me. It was only 7 p.m. when I crashed, but I knew I'd need the extra hours. The trip was just beginning, and the Alliance crew set the tone for the upbeat experience we were soon to endure.
I'd need energy to get through the next week, and when you're committed to the road grind, quality shut-eye is a precious, elusive thing.

*****
The Road Trip rolled smoothly from there, statistically and spiritually. Rejuvenated by both our sleep schedules and by the amazing content provided by the Chula Vista crew, Bo and I hit the road once more, this time heading due north for Los Angeles/Huntington Beach/North Hollywood.
First up was brunch with UFC middleweight/welterweight contender Kelvin Gastelum.
He may not want you to know this, but Kelvin is probably the sweetest human being on earth. There's a zero percent chance this dude would harm me, a direct dichotomy from the beast I watch wage war inside the UFC Octagon.
Kelvin skateboarded to our location, plopped down with his roommate, Victor Davila, a 10th Planet BJJ black belt, and got to work...
being the chillest of all time
. His interview brought the magic. Here's the highlight: In the first 10 seconds, he says, "I love Brazilians."
[instagram url="https://www.instagram.com/p/BQmCy9llRKm/" hide_caption="0"]
Now, at the time, that seemed innocent enough. He went on to talk about his motivations, his love for his mother and the inspiration she's provided him, and his endeavors outside the cage. He's constantly studying, constantly growing, and constantly developing, all facts that will lead to his continued success, no doubt.
After learning our waitress was, in fact, Brazilian, though, I watched Kelvin turn straight-up smooth-talkin' ladies' man, making her blush on several occasions. There it is. There's the switch, and it was beautiful to behold.
And yet, one lunch with Kelvin, I felt I had a read on him. He's a complex creature, but every damn layer is rooted in this infectious positivity and charm. He's passionate, he's forthcoming, and he's honest.
He's a real cat, something I'd encounter time and again during the rest of the trip.
*****
Our lunch with Kelvin then shot us up the most hellish highway on earth, I-405, for Burbank, where Combate Americas 11 was going down. Cub Swanson had a fighter competing on short notice, so he had some pull at the event.
[instagram url="https://www.instagram.com/p/BQmHC7nlQT5/" hide_caption="0"]
You do not know "being in a rush" until you've experienced Ol Bo scrambling to make an appointment. Cub saved us tickets, and Bo was not about to let them go to waste. The LA traffic put us behind schedule, and we were hungry as hell, so we ordered food and two gimmicks upon reaching the hotel.
Bo's phone buzzed during dinner, though, and it was a wrap. We had to be at the venue--now.
"We gotta go. Take the plates," Bo demanded.
So take them we did. Loading up hotel plates of a BLT with fries and a chicken quesadilla with refried beans and Mexican rice into the FloCharger, we set off, spilling food but making time so Cub wouldn't give our tickets away.
We ate on the run--literally--and it was worth it.
UFC bantamweight champion
Cody Garbrandt
was at the event in support of his Team Alpha Male squad, and ole Bo introduced me to Cub and Ben Kenney, the bassist for Incubus (riiiiiiiiight?).
While all three brought the jam, it was Cub who we'd be staying with for the next two nights. It was Cub who I wasn't sure I truly understood beyond the surface level.
After a night eating cabeza tacos and downing chelada, my suspicions were confirmed. This dude ran deep, and beyond his reserved and shy exterior was the man we came searching for during this Road Trip.
Cub is as genuine as a human can be, and he opened his doors to us, allowing us to crash, to eat, to do our laundry, to shower, etc. etc. etc. The list goes on. He gave us more than we deserved, and he did so despite never meeting me before. His relationship with Ol Bo was strong, but I was the wild card, and he took me in anyway.
At first, I was surprised by this acceptance, but then I saw how he treated everyone close to him. In addition to being one of the baddest dudes inside the UFC Octagon, Cub owns and operates a UFC Gym in Costa Mesa and Tru MMA in Indio, California, and he treats his own fighters with even greater levels of respect and concern.
Breaking down techniques and riffing on career choices, Cub helps them maximize their potential, sharing insight and wisdom from his years upon years of battle inside the realm of MMA. His silent intensity, like Kelvin's charm and like Cruz's wisdom, commands attention, straight-up captivating anyone lucky--or if you're locked inside the cage with him, unlucky--enough to experience it.
Cub didn't and doesn't
need
to help anyone, but his heart simply won't allow that, so he carries on, giving others what he could never have. In that, something special manifests, and it was my pleasure to experience a small part of it.
[instagram url="https://www.instagram.com/p/BQrXV8vlJix/" hide_caption="0"]

*****
At 5 a.m., we were back on the road, taking Cub to the airport to swing down to Austin, Texas, for a trip at the Onnit headquarters.
We'd head to Las Vegas, but saying goodbye to a friend is never easy or fun, so Bo and Cub shared a genuine, loving embrace, while I was simply happy to snag a handshake and a bro-hug. There would be a time for that kind of relationship, but it'd need to simmer, a point I understood well.
From there, Bo and I snagged breakfast, and we began our journey through the twisting, relentless Mojave Desert, a majestic--if unforgiving--expanse.
[instagram url="https://www.instagram.com/p/BQtPzAulJMB/" hide_caption="0"]
If you only want to see what's right in front of you, the Mojave might bore you. You'll find stones in so many varieties I'm sure Dr. Seuss has written about them, and you'll see plant life clinging to existence in the sea of dirt and dust. To me, though, the cacti, the miles of rolling rocks, and the never-ending twists and turns were all new. They were exciting. Terrain like this doesn't exist back East, so every peak and valley brought with it a newfound beauty.
We rambled through the afternoon, through the spiny wild in pursuit of Las Vegas, and sure enough, we got there eventually.
A dinner with
Matt Brown
--who is, coincidentally, one of my favorite fighters and people of all time--and a coffee date with
Kevin Lee
--one of my favorite interviews of all time--bookended a quick and painless journey into Sin City. I saw the lights, and I saw the hustle-and-bustle, but I didn't dive deep into this territory--not yet, at least.
We didn't have much time to stay, but we made it work, and we were on our way, Phoenix calling for one last stop on this grueling and rewarding journey.

*****
More miles, more conversations, and more anticipation followed as we strolled into Arizona's capital city.
Ol Bo had arranged a goodie of an interview with Mr. Ryan Bader, one of the hottest free agents in MMA today, and I personally looked forward to this one, having never met the former Arizona State University standout in person.
Coming through the doors of Power MMA, Bader commanded our respect from the jump. His hulking frame lumbered forward, but a smile followed, disarming us immediately and putting us at ease. That became a theme throughout the morning. Listening to him speak and soaking in his affection, it's easy to forget Ryan Bader is a 6'2" wrecking machine, a lifelong wrestler with sledgehammer fists and a will to win that's nearly unmatched.
He introduces us to everything, like his
nootropic, Jubi
, his Power MMA hats, and his knowledge, never once pulling back or expressing anything less than the truth.
"Yeah, man, I just don't understand these guys who don't recognize their worth or don't plan for the future," he said. "I'm lining stuff up, and I'm making sure my family's taken care of while I can. That's what I need to do right now."
After a thorough interview with Bo, we trekked onward for the MMA Lab, home to a stacked cast of champions, past and future.
While most known for former UFC champion Benson Henderson, the gym also houses current stars such as Johnny "Hollywood" Case, Alex Caceres, Bryan Barberena, Scott Holtzman, Drakkar Klose, Lauren Murphy, Luke Sanders, David Michaud, and Brazilian-jiu-jitsu-legend-turned-MMA-phenom Mackenzie Dern.
If that cast surprises you, you're not alone. The MMA Lab was loaded with talent, and watching them scrap it out for a long, tiresome practice left no doubt as to why those Arizona hills breed such phenomenal combatants.
The magic wasn't in fancy techniques or in crazy-insightful knowledge (though that exists there too) but in good old-fashioned hard work, and each and every team member who showed up that day was happy to put his or her head down and get busy until the whistle blew. There was no rank and no status--everyone helped everyone, and together the team grew stronger.
We snagged interviews with Barberena, Holtzman, Murphy, Dern, and Henderson, stamping the MMA Lab as one of the most productive and beneficial stops on the road trip.
But the interviews weren't what we truly sought. We sought those interactions, those moments the fighters explained to us the things they're usually hesitant to reveal, and we got them in full. Each and every fighter during the trip praised our method, and the interviews reflected their ease and comfort. We were in their house, and they were happy. You won't get either at a UFC Media Day.
That was special. While we wrapped up in Arizona and headed back to Albuquerque for our flights home to our beautiful, supportive ladies and, in Bo's case, his children, we had long ago ingested the seeds of something special.
The Road planted itself deep inside of us, and thanks to its presence, we were made whole.
Drifting away as my American Airlines flight taxied down the runway en route to Dallas, then Pittsburgh, I was reminded of one night...
*****
The score was long out of reach by now.
Bo and I had padded the lead, Cub's own plan backfiring and creating a 6'3", ginger-headed monster on the slippery lanes. After he suggested we go "no holes" on the bowling ball, I found my groove, notching strike after strike using a cupped-wrist method.
I bowled the best game of my life, but I'd forget the digit. Listening to Cub dish about his fighting career, his motivations, his aspirations, and his future plans, I became engrossed in the moment, in the man standing directly in front of me.
He cares deeply about everything and anything he tackles, and he heads into every situation expecting the best but preparing for the worst. He's fiercely loyal and scary protective of the things--and the people--he cherishes. He's knowledgeable about the fight game on a level few will ever understand, but inside himself, he appreciates everything this fight game has given him.
Cub Swanson is at ease. As much as he wants to win--inside the cage and right here at Fantasy Lanes--I get the feeling he knows he's done quite alright.
And standing inside Lane 20, we won, too...but it had nothing to do with the score hanging above the lane.
​​By Hunter Homistek