Valor Fights 41: Dylan Cala vs. Chris Wright
The Future is Now: A Look at Dylan Cala
The Future is Now: A Look at Dylan Cala
Super prospect Dylan Cala returns to action at Valor Fights 41 on March 18.
Feb 26, 2017
by Duane Finley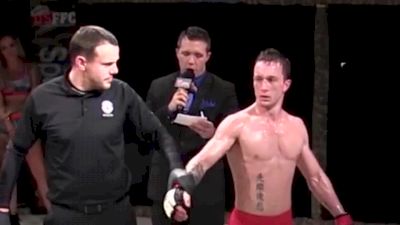 Dylan Cala is a name the fight game may not be familiar with quite yet, but his time under the radar is growing thin.
The bantamweight super prospect has been turning heads at a regular clip over the past two years as Cala has forged one impressive showing after the next. The 23-year-old North Carolina transplant has built a steady buzz during that stretch and managed to do so without giving in to the cheap pops of trash-talk to forward self-promotion.
Cala has allowed his work inside the cage to do the talking for him, and that work has signaled a very bright future on the horizon. The Jeff Jimmo-trained MMA Lab affiliate will look to extend his current winning streak when he returns to action against Roufusport's Chris Wright at Valor Fights 41 on March 18
live on FloCombat
.
During the recent #FCRoadTrip, FloCombat Senior Editor Duane Finley was able to catch up with a few names who are very familiar with what Cala brings to the table, and both Scotty Holtzman and Lauren Murphy echoed the aforementioned sentiment.
If you don't know the name Dylan Cala it's time to start paying attention.